[dropcap]T[/dropcap]hinzar Shunlei Yi was just a teenager when she was sexually assaulted: "It was committed by a person I believed in – a tutor." Emotionally scarred, there was no one to turn to for support. "I just had to keep it in my mind. I still get nightmares from it."
Depression soon followed, though Thinzar Shunlei Yi had not heard of the condition at the time. "I didn't know my mental health was something that could become a problem. I just thought [the incident and my feelings] were my fate," she explains. "In Burma we have this belief in karma and I thought it was something I had done in my past life."
Now, at the age of 24, Thinzar Shunlei Yi is a prominent activist and project coordinator at the National Youth Congress. Despite her work, it was only last year that she came to learn of depression and other mental illnesses. "The International Youth Day theme in 2014 was mental health," she says. "I realised then that it is truly important for youth to understand mental health disorders."
Yet the concept of depression as an illness remains foreign to the majority of adolescents in Burma.
"Even if young people are feeling depression, they don't know what depression is," explains Thinzar Shunlei Yi. That is not least because sufferers are unable to give appropriate meaning to their condition. In Burmese there is no word for depression, only the more generic sate kya yaw gar that directly translates to 'feeling down'. "It doesn't say anything. We need a word that can totally describe depression. If people can say it then they'll be serious about curing themselves."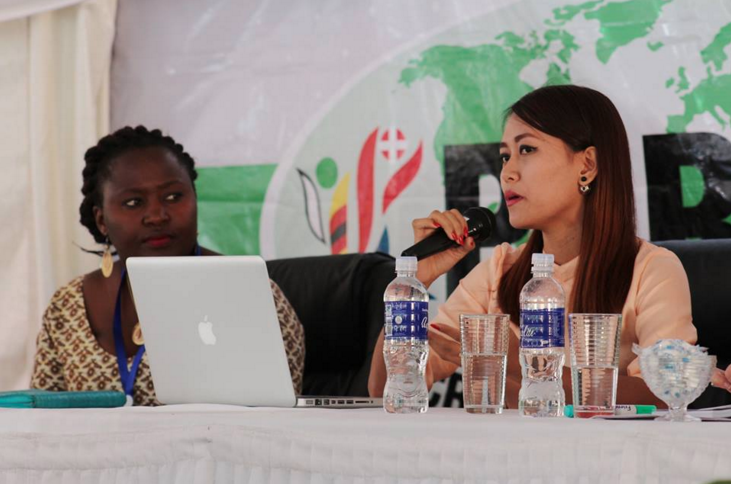 JUNTA CASTS A LONG SHADOW
As Burma continues its remarkable and sudden transition towards democracy, Burmese youth in particular are being asked to forgive and forget, to help lead the nation into a prosperous and liberal age. But despite being on the cusp of democratic freedom, a history of violent repression will not be quickly forgotten.
The brutal excesses of Burma's former military dictatorship are seldom told from the perspectives of adolescents yet Thinzar Shunlei Yi reveals a deep-seated trauma. "Kids born in the 1990s have been brought up in fear," she admits. "We're not confident and we dare not think critically. It's a violation of our human rights and it has left us with mental health problems."
Today, depression is one of the most common health problems among adolescents in Burma according to Dr. Tin Oo, head of the mental health department at the University of Mandalay and manager of the national Mental Health Project. "One of our investigations into university students found that about 25 percent were suffering from the condition," he says. Separate studies on depression in secondary school students have reached similar conclusions.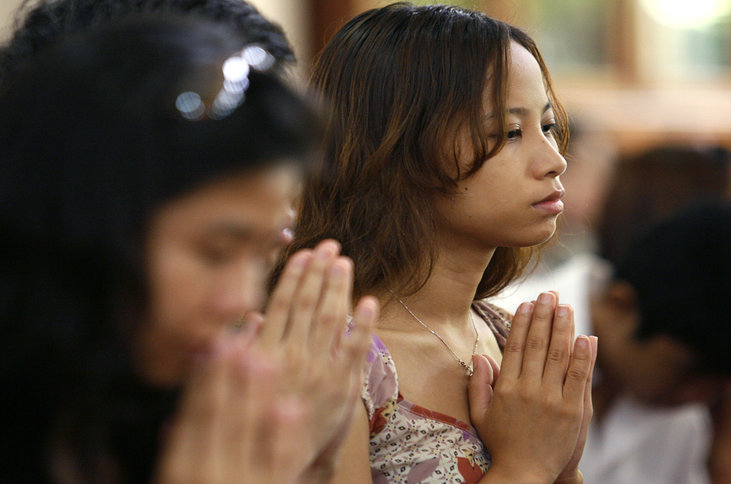 LACK OF COMMUNITY SUPPORT
There is a dire lack of support services for young people experiencing depression and other mental health issues. Thinzar Shunlei Yi was unable to talk to her relatives about her depression. "They weren't open-minded about discussing it," she explains. With counseling services also unavailable, meditation eventually provided relief. "It helped me concentrate and gave me confidence," she says. "The best way to cure mental problems is by mental practices."
Such a self-directed approach to dealing with depression reveals a startling mismatch between adolescent needs and community responses. Many adults remain unconvinced of the need to provide young people with health services. "Because most people lack knowledge in youth mental health, they misunderstand adolescent psychological problems," says Dr. Tin Oo. Negative attitudes and stereotypes remain firmly in place. "Most people think young people with mental health problems are bad and so they don't want to support them."
FINDING A TREATMENT 
Even if families and other social networks do respond to youth depression, it does not necessarily mean they will pursue the most appropriate course of treatment. "Frankly speaking, our community still likes medicines," says Dr. Khin Maung Gee, honorary professor of mental health at the University of Yangon. "Demand is for medicine-oriented treatments rather than for cognitive or behavioural therapies that are quite popular in developed countries." Fluoxetine — marketed as Prozac — remains a popular anti-depressant in Burma. Designed for adult use, the drug has only been warily accepted for certain school-age youngsters in many other parts of the world.
With a desperate lack of appropriately trained doctors in the country, it is perhaps unsurprising that the prescription pad is often the first tool to hand. "The training programme for mental health care in Burma needs to expand," argues Dr. Tin Oo. "In some countries behavioural science is one of the subjects included [in medical studies] but in Burma it's not," he says. "We train medical students how to assess mentally ill patients but the study period for mental health is very short — around 30 hours for both practical and theory components." No distinction is made between adolescents and adults in mental health training.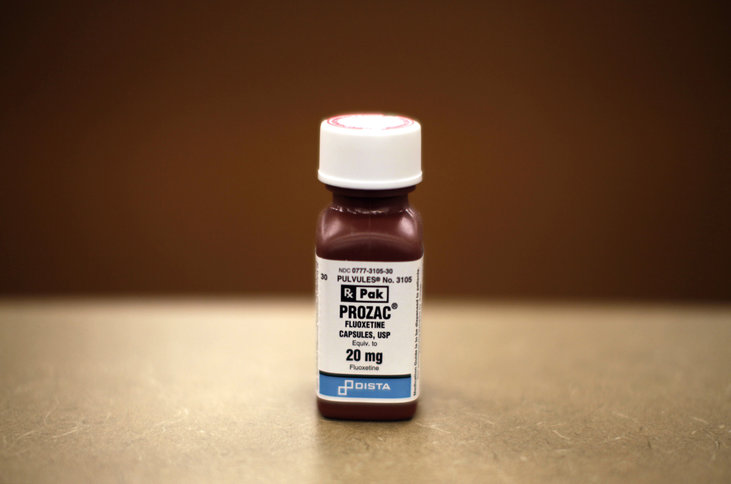 Youth mental health already appears a low priority for the incoming National League for Democracy (NLD) government. The only policy made public to date is to support adolescent mental development by encouraging sporting activities. No reference is made to mental illness in the 15 points on health included in the NLD's manifesto published ahead of last month's election.
[related]
For Dr. Khin Maung Gyee, the plan to promote physical activity is a promising start but not enough. "It's one thing we can do to promote youth mental health. We also need to give knowledge to them," he says. "We need to explain misconceptions about mental health illnesses and teach adolescents in school environments about healthy lifestyles [including the dangers of] things like alcohol and drug abuse."
With so many young people silently struggling with depression and other mental health illnesses, there is a need for a proactive approach. "Organisations need to go and reach people, not wait for [sufferers] to come to them, especially in rural areas," explains Thinzar Shunlei Yi. Now is the time to act, she says: "The loss of one person isn't just the loss of one life, it's the loss of the future of the country."