FROM THE DVB NEWSROOM
Brotherhood Alliance claims 126 troops surrender
All 126 personnel from the Light Infantry Battalion (LIB) 129, including its commander Kyaw Ye Aung, surrendered to the Myanmar National Democratic Alliance Army (MNDAA) in the Kokang Self-Administered Zone located in northern Shan State on Nov. 14, claimed the Brotherhood Alliance.
At least 134 family members allegedly surrendered along with the LIB troops. Each soldier received a reward of one million Myanmar kyat with a bonus of 100,000 kyat for each relative. The MNDAA claimed that they are being provided healthcare services in a safe location. The Brotherhood Alliance is composed of the MNDAA, the Ta'ang National Liberation Army (TNLA), and the Arakan Army (AA).
At least 100 civilians killed in Sagaing
At least 100 civilians have been killed in Tigyaing Township, Sagaing Region since Nov. 7, according to residents. At least 11 people, including children, were killed in an airstrike on Nov. 14. "The regime's attack also damaged a school and houses in the area," said a Tigyaing resident.
Regime media reported that the military retook control of Tigyaing from the People's Defense Force (PDF) and the Kachin Independence Army (KIA/KIO) on Nov. 13. The Tigyaing PDF announced on Nov. 14 that the fighting has ceased temporarily.
"Our forces will temporarily suspend operations due to some injuries and deaths of our comrades, as well as damages to the lives of innocents due to the military regime's superior weaponry," stated the PDF on social media.
Nearly 200 Rohingya arrive in Indonesia
A boat carrying 196 Rohingya arrived in Aceh Province, Indonesia on Nov. 14, Reuters reported. An Achenese fisherman told Reuters that 128 of them are women and children. The 196 Rohingya were provided with food and water.
Faizal Rahman, an official with the U.N. High Commissioner for Refugees (UNHCR), said that the Rohingya will be moved to shelters. A Rohingya told UNHCR that the boat originated in Bangladesh. More than 180 Rohingya arrived in Aceh Province on March 27. The U.N. states that at least 348 Rohingya died at sea in 2022.
News by Region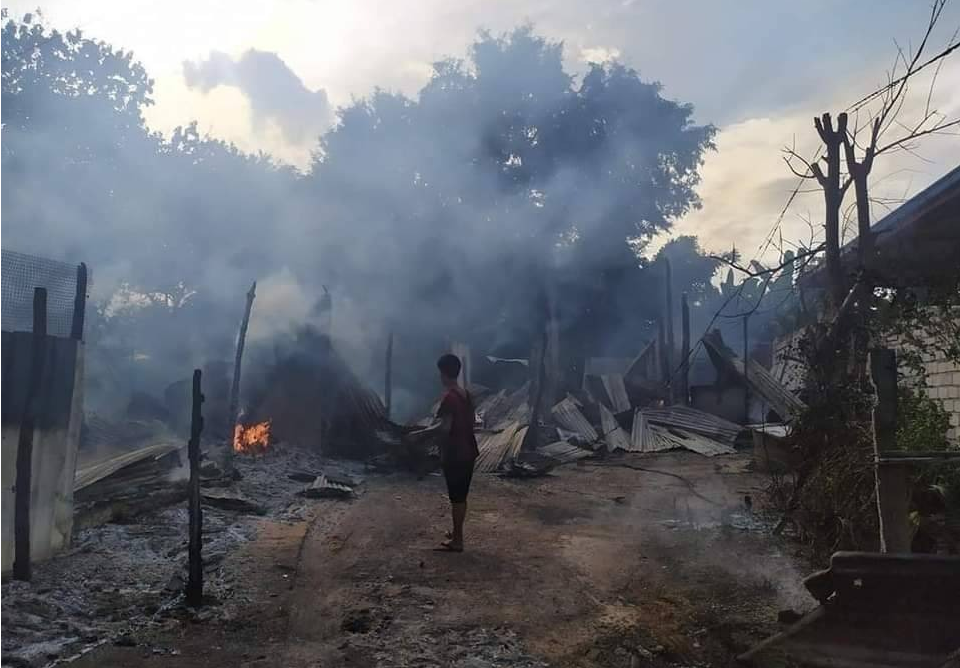 KARENNI—Thirty-four civilians have been killed and 50 injured in fighting around Loikaw since Nov. 11, stated the Karenni State Interim Executive Council (IEC). Fourteen civilians, including a child, were killed on Nov. 14.
A rescue worker said that recovering the dead remains challenging and that only seven out of more than 30 bodies could be collected amid ongoing fighting. "We estimate the actual [death] toll to be higher," said Banya Khung Aung, the IEC second secretary.
At least 134 education workers and 63 of their family members in Loikaw University were rescued by Karenni anti-coup resistance groups, the IEC claimed. It stated that they will be held in accordance with the National Unity Consultative Council (NUCC) human rights guidelines.
Regime media reported that resistance groups abducted the education workers and are holding them against their will. Fighting erupted between the military and resistance groups in Loikaw on Nov. 11.
ARAKAN—Three police stations in Mrauk-U Township were abandoned on Nov. 14. The Arakan Army (AA) claimed that the regime has abandoned more than 40 police stations in the state since it launched an offensive on Nov. 13.
"The [military] left the station and transferred to another station in Lin Mway Taung hill, north of downtown Mrauk-U," said a source close to the AA. It has called on soldiers and police officers to surrender to the Brotherhood Alliance.
Two Rohingya were killed and eight others were injured by artillery fire at Sin Kyi Pyin village of Minbya Township on Nov. 14. "Two victims were [aged] 25 and 30. Eight people were injured including a nine-year-old," said a Minbya resident.
CHIN—The AA attacked a military outpost in Taronai village of Paletwa Township on Nov. 14. Roads in Paletwa and the Paletwa-Kyauktaw waterway have been blockaded by the military.
"They continuously fired artillery and launched airstrikes. Markets and shops have been shut down and have not been able to go around the town since Nov. 14," said a Paletwa resident.
SAGAING—The National Unity Government (NUG) Interim Central Bank stated that it is managing 952.3 million kyat seized from the regime-owned Myanma Economic Bank in Kawlin. It added that it has kept records of the bank's total funds to ensure that everything was accounted for. The KIA and PDF seized control of Kawlin on Nov. 6.
(Unofficial rate: $1 USD = 3,420 kyat, Official rate: $1 USD = 2,100 kyat)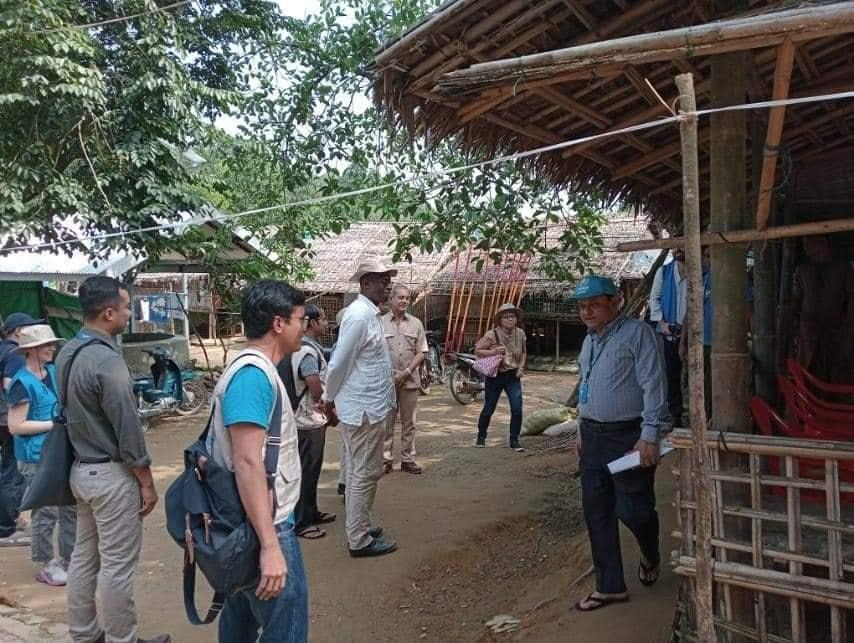 Read our latest DVB English News op-ed: Rohingya repatriation: A roadmap tainted by coercion and exclusion by Shafiur Rahman.