"One of my friends is five weeks pregnant. She is uneducated and poor. Her boyfriend ran away when she told him that she was pregnant. She's crying and helpless. She's thinking about abortion with an unlicensed nurse. It's too dangerous for her… It's been five weeks."
[dropcap]T[/dropcap]his is an email that pro-choice activists Women on Waves received last year from a distressed woman in Burma. At the time this story was published, the organisation had received more than 40 individual enquiries from woman just like her— pleas from a country where abortion is punishable by three years in prison.
Founded in 1999 by Rebecca Gomperts, the Dutch-registered organisation uses a range of strategies to assist women seeking to terminate their pregnancies. Protected by international laws of the sea, the team is able to sail into countries that outlaw abortion, pick up a woman in distress and promptly retreat back into international waters to administer the abortion drug Misoprostol.
But the team is unable to reach the Burmese woman to perform a termination, so volunteers responded with information in the Burmese language about the drug – which is available legally over the counter at a pharmacy in her local town, that would allow the pregnant woman to induce a miscarriage. The volunteers at Women on Waves don't know whether the abortion was a success. They have no way of knowing where the woman is now.
A hidden trauma
Abortion is only permissible by Burmese law in extreme cases where the woman's life is at risk. But like all countries where termination is criminalised and restricted, women still find a way. According to Ipas, a global nongovernmental organisation that works to end preventable deaths from unsafe abortion, more than 246,000 Burmese women attempt unsafe abortion methods annually. Worse – these methods account for 10 percent of maternal deaths, making it the third leading cause of maternal mortality.
But the harsh realities of sexual assault, limited sexual education and widespread poverty means many Burmese women are faced with the excruciating choice. Insertion, pummeling, abdomen massaging — none of the most commonly used techniques to end a pregnancy are safe or reliably effective.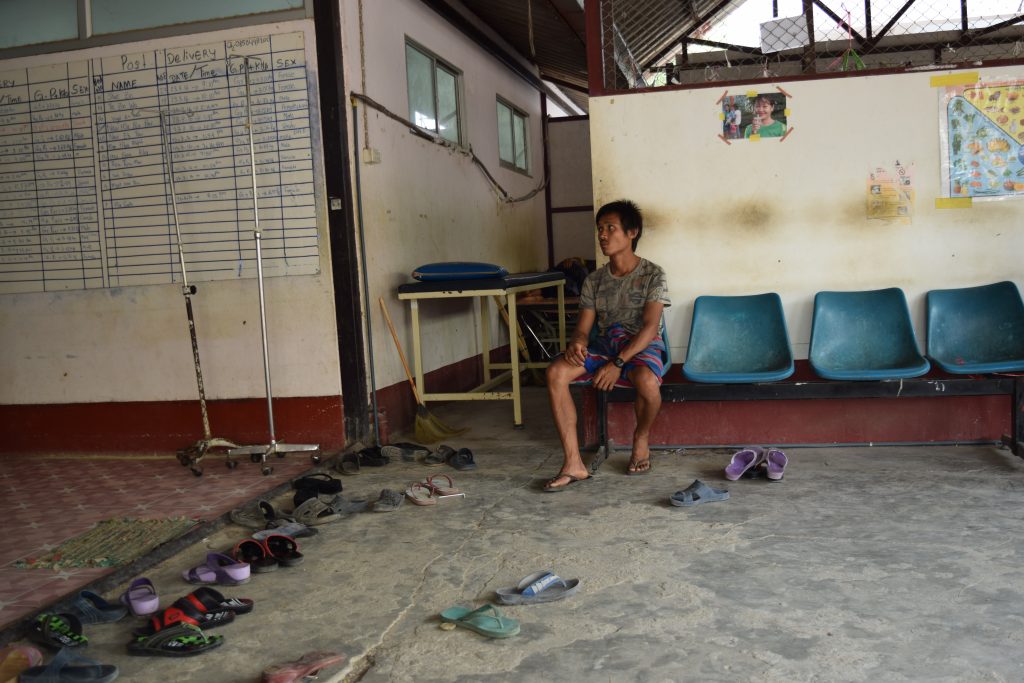 Finding help
The Mae Tao Clinic is famous for its care for Burmese migrants who cross the border into Thailand searching for help. The clinic treated 49 women suffering complications from an "incomplete abortion" in February alone. "Incomplete" is a benign way of describing the very real consequences of a botched abortion attempt. Most of the women seeking a termination at Mae Tao cite financial problems, an unfaithful partner or the stress of having too many mouths to feed already.
Aye Thiri [not her real name], a 25-year-old woman from the Karen State town of Myawaddy, is curled up on a makeshift hospital bed in one of the Mae Tao Clinic's wards. She says she paid a village midwife 100,000 kyat (US $82) to end her 11-week pregnancy. The woman gave her a combination of unidentified vaginal and oral drugs and inserted a stick into her uterus through her vagina.
The procedure resulted in septicemia and internal injuries. Her partner, a slight, quiet man, took her across the border in search of help.
Through a translator, she spoke of crippling poverty and the stigma attached to living with her partner out of wedlock.
"I went to see a medical lady, who gave me two tablets to take, she also put two in my vagina … then she used an instrument inside me. Some days after that she was going to do a manual extraction, but I developed a fever and she could not complete it.
[pullquote]The needless loss of life is a symptom of Burma's crumbling healthcare system and conservative views on women and sexuality.[/pullquote]
"She tried to dilate my cervix and use scissors to remove the fetus… She told me to come to the Mae Tao Clinic, but said I should not tell them about the instruments she used," Aye Thiri said.
Was she scared? Yes, she said, but she could not afford to raise a child on two factory worker incomes, far away from her family. Did it hurt? Aye Thiri clutches her stomach and murmurs, "Yes, it hurt very badly."
Mya Htoo was born in a refugee camp, but these days you can find her pacing the floor of the reproductive health inpatient ward at the Mae Tao Clinic. Some days she's delivering babies and comforting expectant parents, other days she treats women who turn up with the potentially deadly consequences of backyard abortions.
She says women come across the border suffering fevers and injuries from failed abortions. Many recover, but many succumb to their injuries. The needless loss of life is a symptom of Burma's crumbling healthcare system and conservative views on women and sexuality.
"When they arrive here, many do not tell the truth about how they miscarried because they worry … But when we speak to them, they admit it was through massage, or a stick — the traditional methods of medicine."
Mya Htoo says many of the women she treats weren't using any form of contraception.
Before being discharged, staff at the Mae Tao Clinic discuss contraception methods and commonly offer birth control pills or a shot of Depo-Provera, a contraceptive drug that is effective for three months. Mya Htoo didn't list condoms. When asked why, she said many men refuse to use them.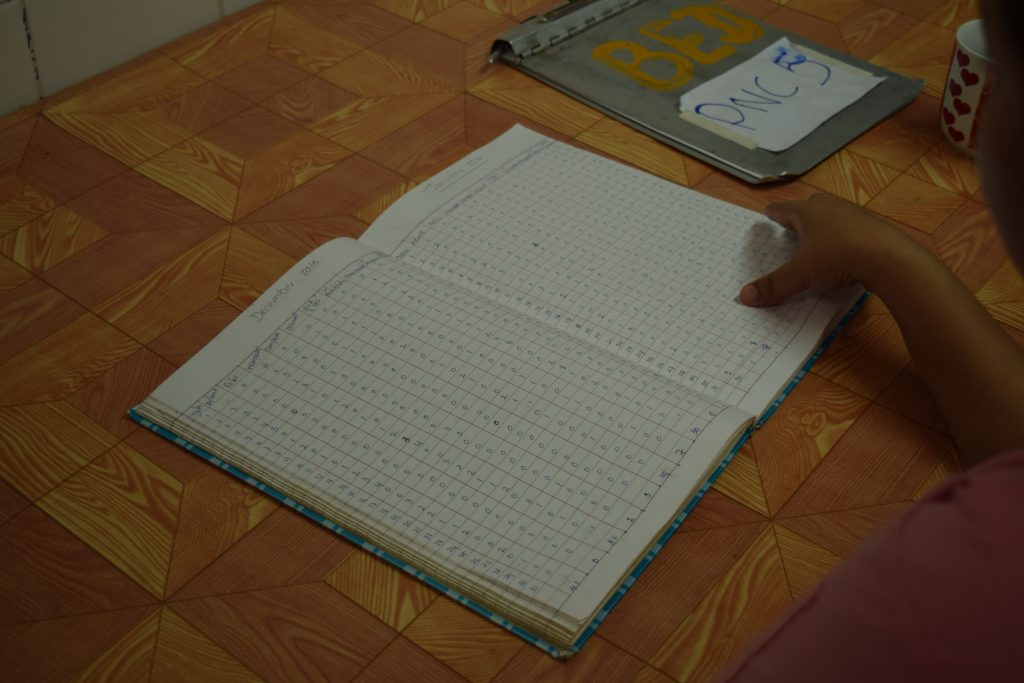 Little chance of coming change
Compared to the situation of their sisters elsewhere in Burma, many of the women at the Mae Tao Clinic have been, in a sense, lucky. They were able to travel across the Thai border to get help. But in desperately poor and isolated parts of Burma such as Arakan and Chin states, no alternative exists to the brutalities of traditional medicine.
The persecuted Rohingya minority that is predominantly sequestered in Arakan State face a denial of healthcare so bad that it has been deemed genocidal. A 2011 study seen by human rights watchdog Fortify Rights revealed that over one third of Rohingya women in the state had undergone at least one abortion. One quarter have suffered through multiple clandestine terminations. As in most countries with restricted abortion, statistics are subject to underreporting.
Fortify Rights fears that Burma's recently passed Population Control Healthcare Bill, which mandates 36 months between pregnancies, will only increase the strain on women and families.
Critics have questioned how this law will be enforced. What is not up for questioning is that Burma's legal and health framework has a long way to go before it catches up with the realities of life for many women in Burma. That means healthcare workers like Mya Htoo will continue to deal with the often deadly consequences of home abortion methods, and women like Aye Thiri will have no escape from the agonising choices before them.