On February 1, DVB takes a look at the chilling military atrocities that have defined the year following the violent coup d'etat.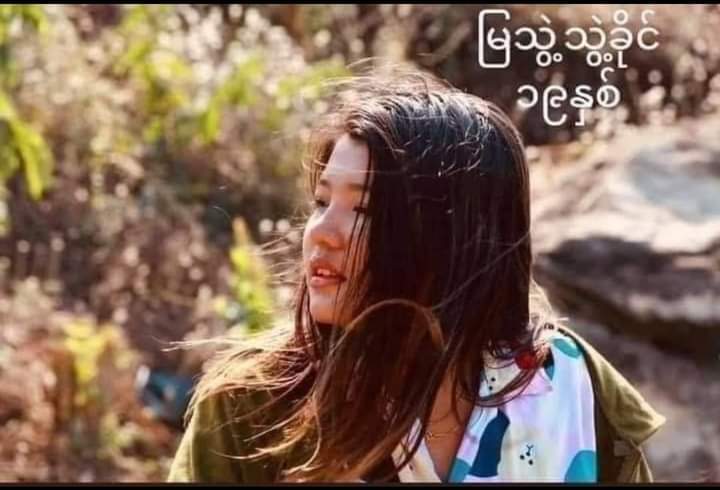 February 9, 2020
MYA THWE THWE kHaing
Mya Thwe Thwe Khaing was shot in the head two days before her 20th birthday during a mass protest in Burma's capital, Naypyidaw, and died ten days later in hospital. Evidence showed that she was intentionally killed by a police officer. She became the first victim of the junta nine days after the military forcibly seized power and jailed civilian leaders.
February 9, 2020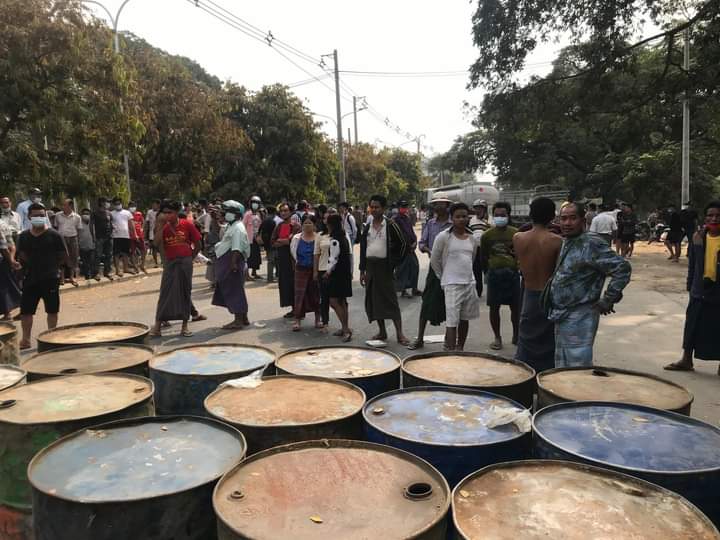 February 20, 2021
Mandalay DOCKwORKERS slain
Local media showed images showing security forces opening fire on striking dockworkers, killing at least two people, including a teenage boy. More than a dozen other protestors at Mandalay's Yadanabon dockyard were injured by live rounds, the first documented case of troops using automatic weapons on civilians since the coup. Hundreds of people had protested near the dockyard to show their support for the striking Inland Water Transport Department who were facing pressure to return to work. Burma's Civil Disobedience Movement was started by a group of Mandalay doctors on February 3.

February 20, 2021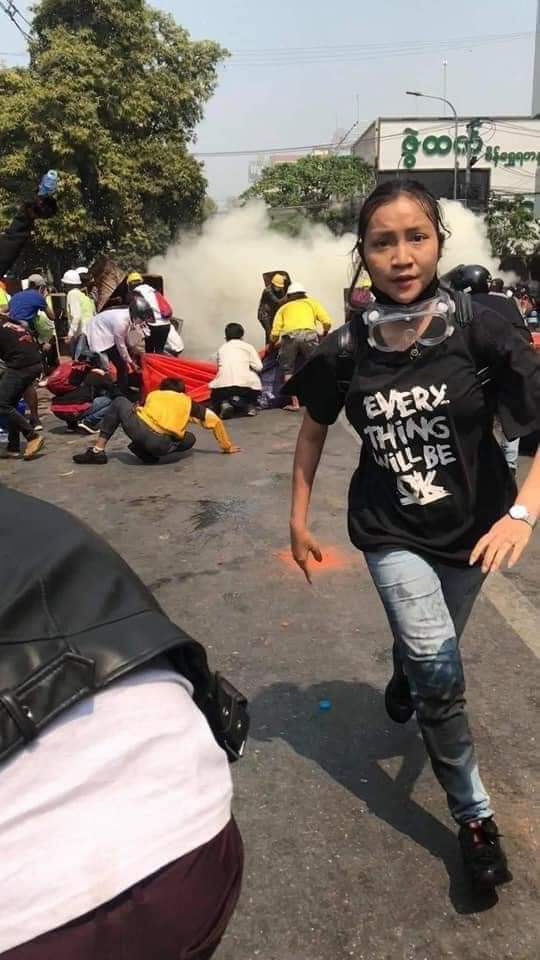 March 3, 2021
AnGEL
The callous murder of 19-year-old Kyal Sin, also known as Angel, was a symbolic turning point for many people. The student, who was shot in the back by soldiers whilst protesting in a T-shirt emblazoned with the now famous words "Everything will be OK," is now considered an early martyr of Burma's Spring Revolution.
On the same day, junta security forces killed at least 18 other innocent people across the country.

March 3, 2021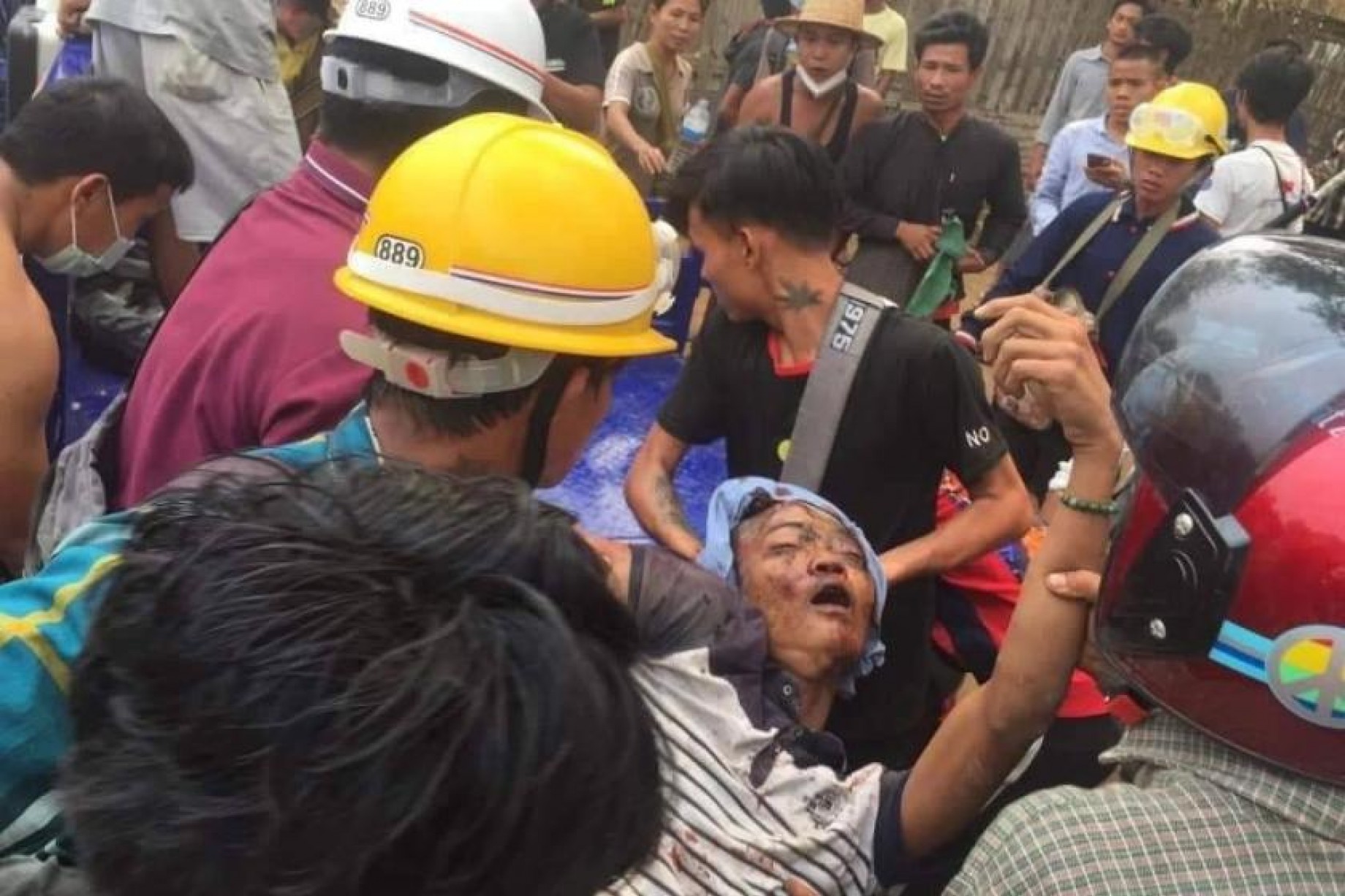 March 3, 2021
MONYWA / NORTH OKKALAPA PROTEST MASSACRE
At least nine protestors, including the famous poet Kay Za Win, were killed and many others were injured after security forces violently cracked down on anti-coup demonstrators in Monywa, Sagaing Region — the first massacre committed by the junta since the coup.
On that same day, another massacre occurred in Yangon's North Okkalapa township. Local media reported that a total of 15 civilians were killed and more than 50 were injured when security forces brutally cracked down on protests near Kan Thar Yar park and the North Okkalapa roundabout.

March 3, 2021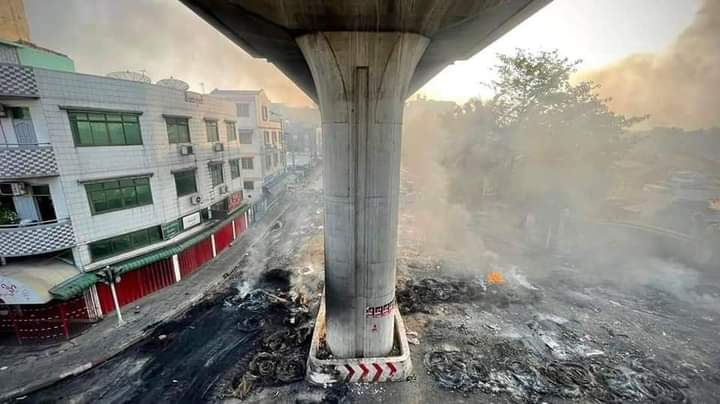 March 16, 2021
The HLAINGTHARYAR MASSACRE
More than 50 civilians were killed and nearly 50 were said to be injured during three-day riots after security forces blocked the exits and entrances of Hlaingtharyar township, Yangon, relentlessly opening fire against unarmed protestors. Local media reported that security forces had shot at civilians at night, after cutting electricity to the township. Shootings occurred in more than nine locations. Around the same time, a number of industrial Hlaingtharyar's factories were destroyed in fires that locals believed were started by the military. Shortly after the massacre, the junta imposed martial law over the township.
Human Rights Watch recently conducted a thorough investigation into the Hlaingtharyar massacre.
March 16, 2021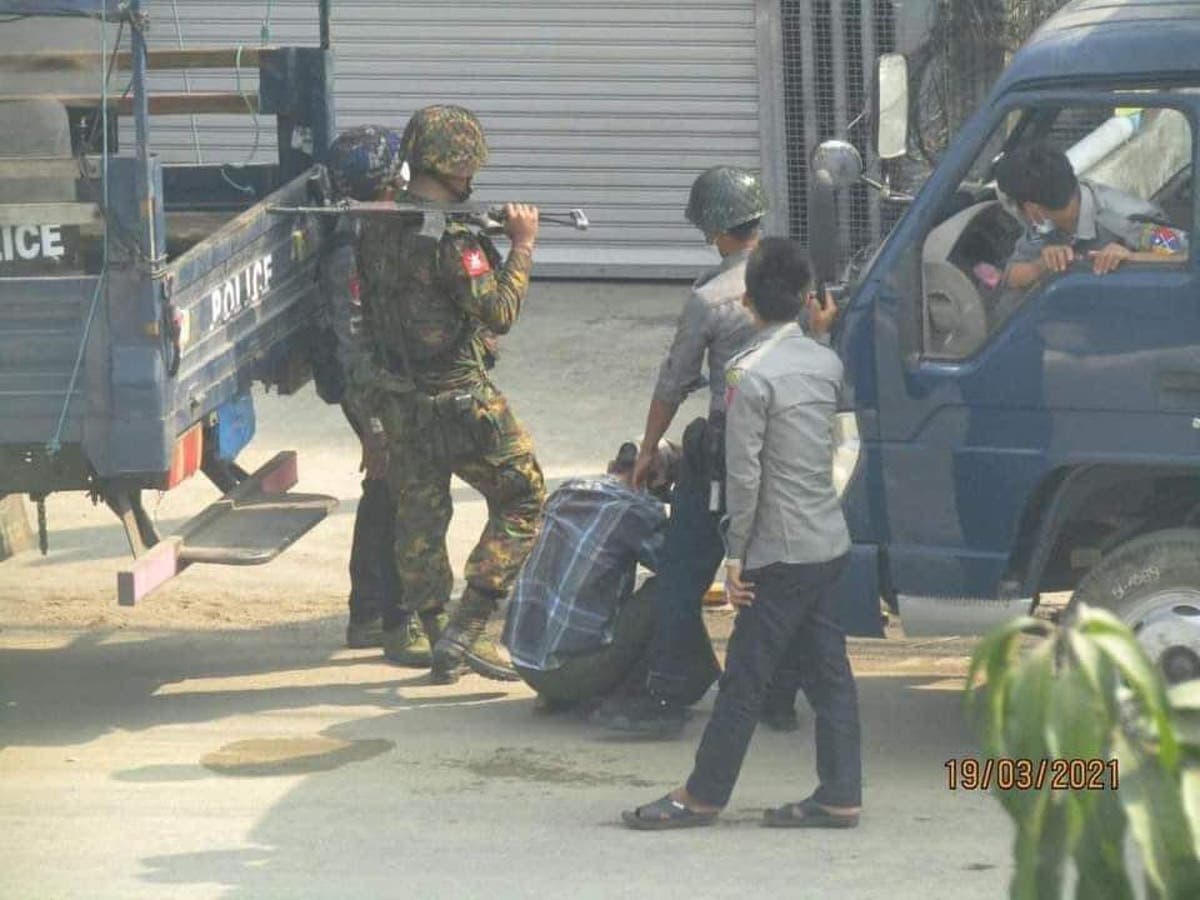 March 19-26, 2021
PROTEST KILLINGS
At least 10 civilians were killed after security forces attacked a public protest in Aungban, southern Shan State, on March 19.
A further fifteen people, including a seven-year-old boy, were killed in Mandalay from March 20 to 23.
More than 20 civilians were killed in demonstrations in Yangon's South Dagon township between March 20 and 21.
Many demonstrators were arrested and six civilians were killed when military forces violently suppressed anti-coup protests in Yangon's Dala township on March 26. A man detained at the protest was later killed in detention.

March 19-26, 2021
March 27, 2021
MADAYA PROTEST KILLINGS
Whilst the junta and its soldiers celebrated Armed Forces Day amidst wild festivities in Naypyidaw, at least ten civilians were shot dead during mass protests in the Madaya township of Pyin Oo Lwin. That morning, hundreds of people had marched into town to protest the military coup. Troops opened fire on crowds between the township's administration office and Myoma Primary School.
March 27, 2021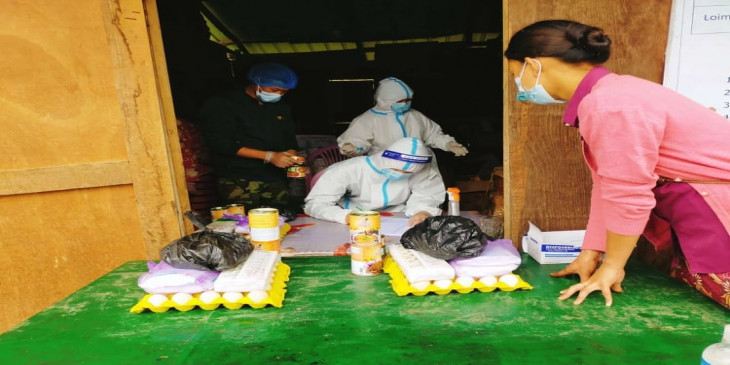 May-September, 2021
THE THIRD WAVE OF COVID-19
Although the junta's security forces did not kill Burma's COVID-19 victims with their own hands, they did forcibly cut off supplies of oxygen to the general public, closing production plants, shuttering traders, and blocking importers. The military also camped public hospitals and turned civilians away from its military hospitals. Anecdotal reports and figures from urban cemeteries suggest that tens of thousands of people died over the course of five months, during what was a truly hellish, man-made catastrophe.
May-September, 2021
April 9, 2021
The BAGO MASSACRE
The April 9 death toll from Bago was single largest for a city since the coup. Over 80 protestors and bystanders were killed after soldiers led a full-scale attack on protestors near a civilian barricade in Magatit. Junta forces used RPGs While suppressing anti-coup protests.
Witnesses told DVB that the death toll had reached at least 100, including children and teenagers. Troops carried the dead and injured dumping them inside a compound in Bago city and leaving all to succumb to their injuries.

April 9, 2021
June 5, 2021
AYEYARWADy CROWD KILLINGs
Three locals were shot dead after security forces opened fire into a crowd in Hlay Swal village, Ayeyarwady Region on the morning of June 5. The incident took place after locals had stopped the arrest of two villagers by troops. Soldiers arrested one villager, alleging that they has hidden weapons inside a vehicle carrying bananas. The incident took place after locals responded to his arrest, causing armed troops to arrive on six motorcycles and one car.
June 5, 2021
June 15, 2021
Pauk village arson
Two elders and a disabled person were burned to death along with their livestock after the military set fire to civilian houses in King Ma village in Pauk township, Magway Region on June 10. Because of the fire, over 200 houses in the village were destroyed.
June 15, 2021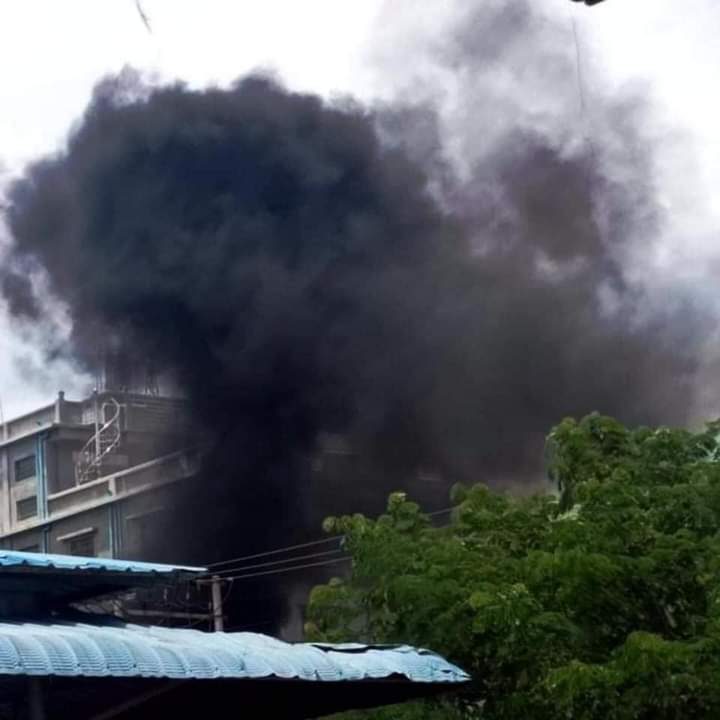 June 22, 2021
MANDALAY PDF RAID
On the morning of June 22, Burmese social media users were shaken by a short video showing a Burma Army soldier firing an RPG at a two-story building in Mandalay's Htun Tone ward which was allegedly inhabited by a PDF group.
The troops opened fire with several rounds of RPGs, whilst using snipers and other weapons. Four members of the Mandalay and Kyaukse PDFs were killed, whilst eight others were arrested.
Four young male bystanders were killed after driving into a powerline when the troops involved in the raid gave chase. After the event, the military reported on state media that the civilians were PDF members.
June 22, 2021
July, 2021
ThE KANI MASSACREs
Around 50 civilians were killed by soldiers in the Sagaing Region villages of Yin, Zee Pin Twin, and Taung Pauk over the course of July. The victims included an elderly man in his 80's. Soldiers are reported to have tortured and shot civilians, whilst others were reported to have been buried alive with the corpses of the dead. Other bodies were burned or left in shallow graves.
July, 2021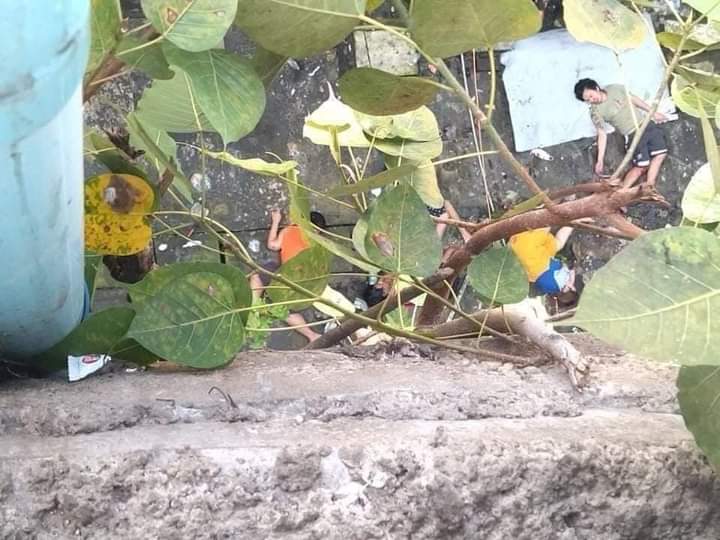 August 10, 2021
44th street suicides
Another tragic landmark of the revolution. Five young people, including a woman in her 30's, jumped from the roof of a four-story building on central Yangon's 44th Street, choosing to die by suicide rather than being tortured by soldiers that had entered their apartment.
August 10, 2021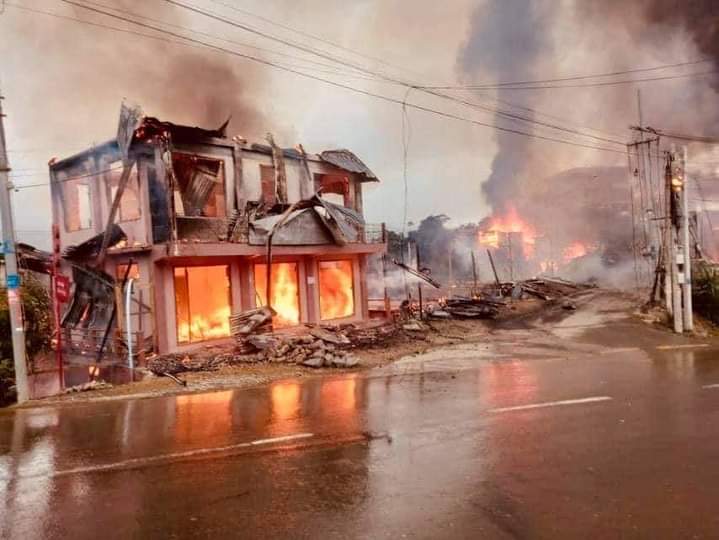 September 18, 2021
THE BEGINNING OF THE DESTRUCTION OF THANTLANG
At around 4 p.m., junta troops set fire to residential homes and shops in the Chin State city of Thantlang after being attacked by local CDFs. Soldiers used heavy artillery against residential homes, looted belongings, and killed a Christian pastor who had been attempting to extinguish blazes started by the troops. Soldiers severed the holy man's ring finger to steal his wedding ring.
The attack caused a mass exodus of 15,000 people — the entire population of Thantlang. In the coming months, troops have burned down over 800 of Thantlang's buildings and destroyed several Christian churches and cathedrals.
September 18, 2021
October 18, 2021
Mandalay protest rammed
Security forces in Mandalay drove into an anti-coup protest of around 60 young people in Mandalay's Maha Aung Myay township. At least 10 protestors were beaten and arrested and around 20 were injured.

October 18, 2021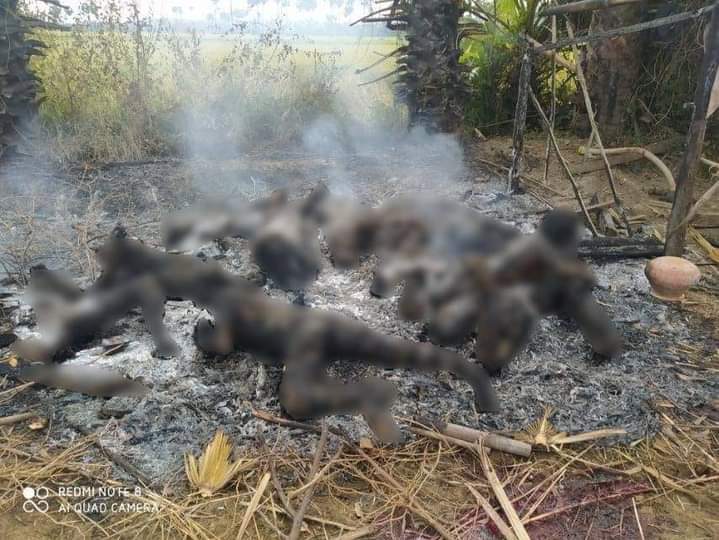 December 7, 2021
Dontaw massacre
Ten male residents of Sagaing's Dontaw village were tied up, tortured, shot, and burned to death by soldiers who had led raids on the village after troops were attacked with landmines laid by a local PDF. Five children were amongst the victims. A mentally ill woman in her 60's was also found dead nearby with a gunshot wound to her neck.
December 7, 2021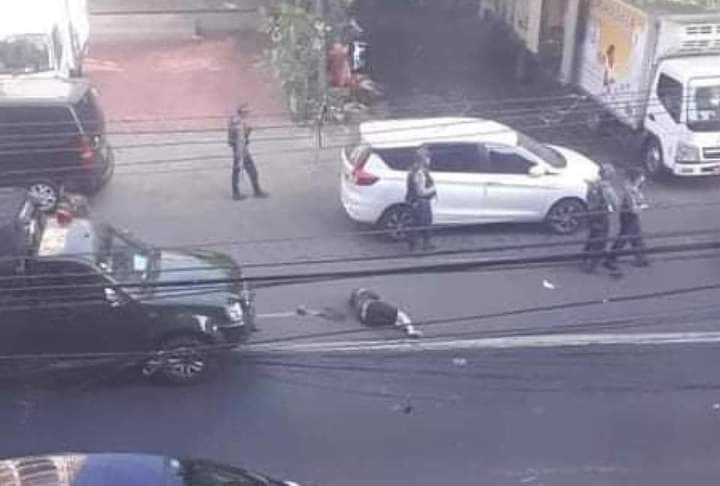 December 8, 2021
YANGON PROTEST RAMMING
Millions of social media shared a video of a woman screaming as a military vehicle rammed anti-coup protestors at full speed in Yangon's Kyimyindaing township. At least four people were said to have been killed at the scene and dozens more were injured. At least four people, including two journalists, were arrested by security forces, who fired on the crowd as protestors fled.
December 8, 2021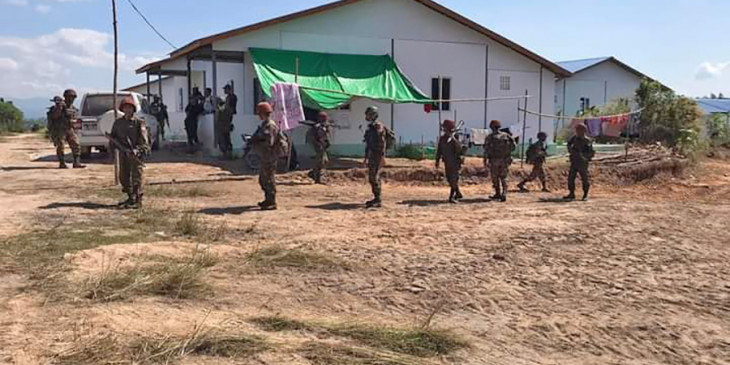 December 15, 2021
THE OCCUPATION OF LAY KAY KAW
Starting from December 15, Lay Kay Kaw Myothit, a KNU-controlled "peace village" home to thousands of refugees and dissidents, was attacked by junta troops who later occupied the region after launching over a week of airstrikes on civilians. Tens of thousands of people have been made homeless by the raid, their possessions taken by soldiers.
December 15, 2021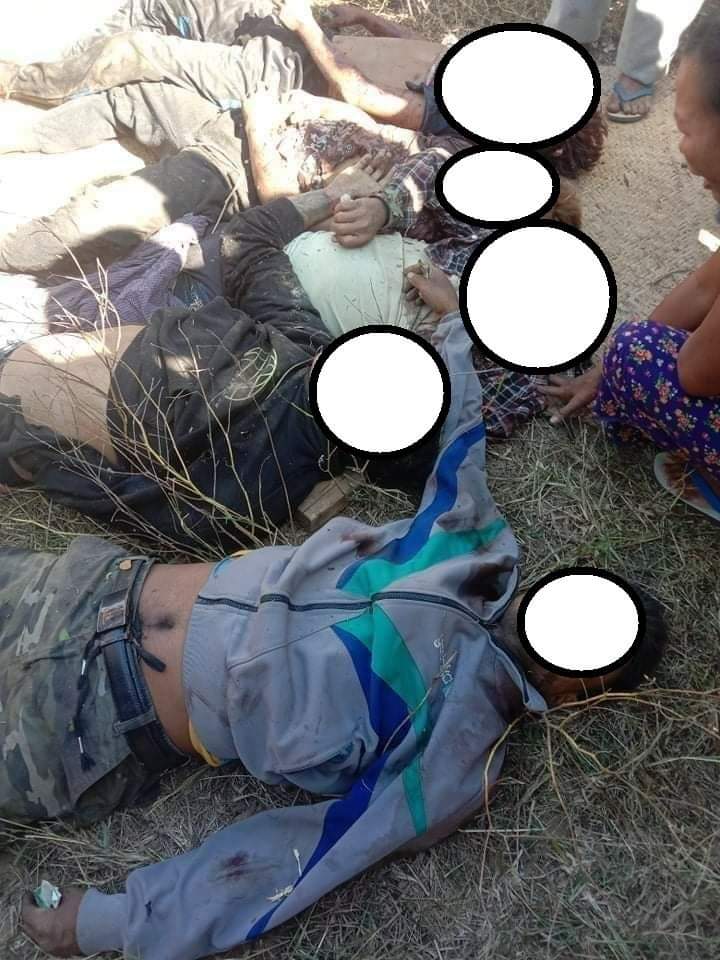 December 17, 2021
GANGAW AIRSTRIKES
At least nine people were killed and several houses were burned down in Hnan Kha village, Gangaw township, Magway region after the junta launched an airstrike over the village.
December 17, 2021
December 22, 2021
KALAY AIR RAIDS
A total of 20 non-combatant villagers were murdered and 57 houses were burned down in the Nat Chaung, Nat Myin, Chaung Gwa, and Hakha Lay villages in the south of Kalay township, Sagaing Region when military air and ground forces staged a series of attacks between December 23 and 29.
December 22, 2021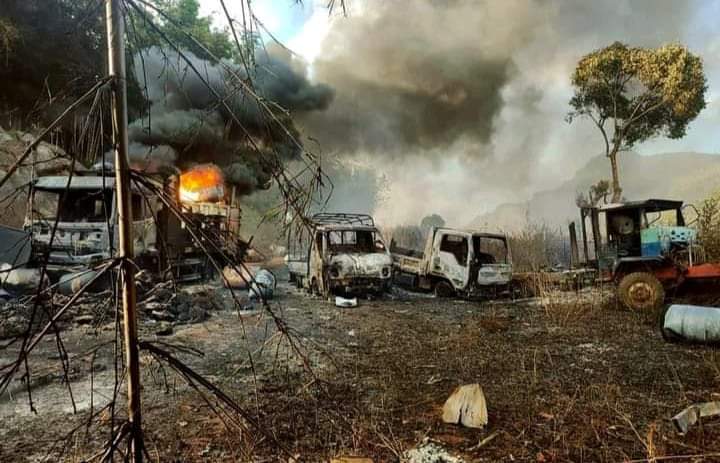 December 24, 2021
THE HPRUSO MASSACRE
A total of 35 civilians, including a child and two employees of Save the Children, were killed and their bodies burned in Muso, Hpruso township, Kayah State, on Christmas Eve.
The massacre took place after the KA and KNDF had battled the Burma Army in the area.
The massacre was committed by the LID 108 under the military's 66th Brigade. Four members of the junta-aligned Border Guard Force who had tried to speak with the military were also shot and killed.

December 24, 2021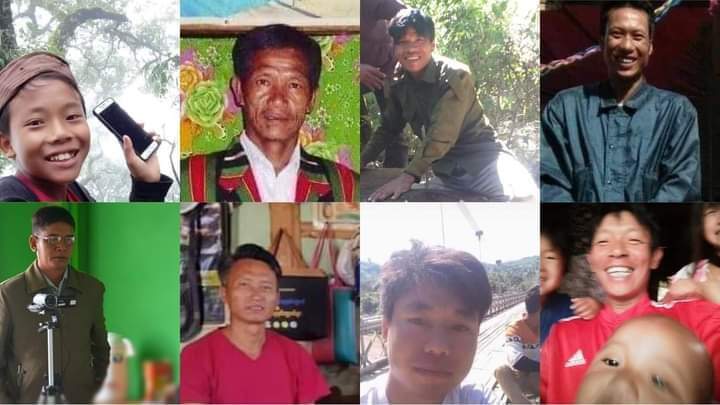 January 6-9, 2022
MATUPI HUMAN SHIELD MURDERS
Eleven civilians, including a journalist, were arrested, used as human shields, and later killed by soldiers on the Matupi-Hakha Highway Road in Matupi township, Chin State, in the first week of January 2022. Their bodies were discovered on January 9. According to Matupi CDF, the military had killed the victims to conceal its movements.
January 6-9, 2022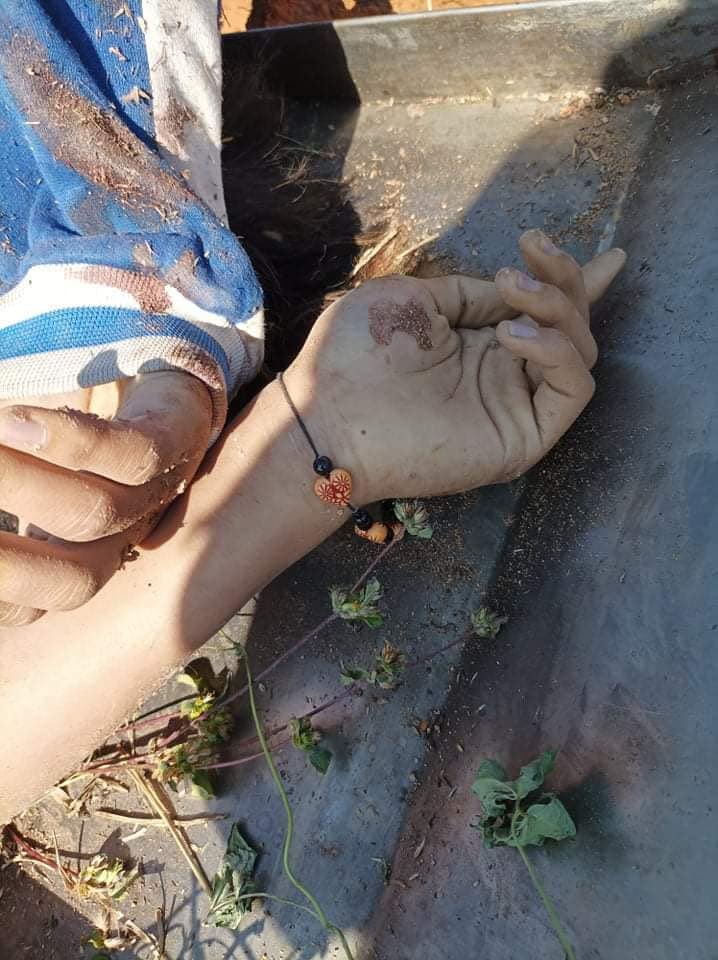 January 27, 2022
Loikaw MURDERS
The bodies of six civilians were discovered inside the tank of an old pit latrine in Loikaw township after two thirds of the Kayah State capital had abandoned their homes in the face of a prolonged air and ground offensive. The bodies victims, which are still unidentified, showed signs of extreme torture.
January 27, 2022