An art exhibition was held in Rangoon on Sunday featuring more than 300 drawings by children displaced by communal riots in Arakan State and the central Burmese city of Meikhtila over the last two years.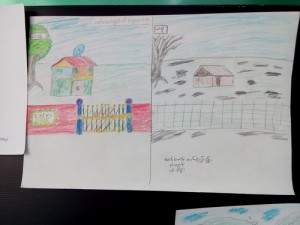 The event showcased pictures and sketches by youngsters between seven and 13 years of age who are currently among 140,000 people being sheltered at displacement camps. It was organised by a philanthropist, Sai Han Htike, with help from followers on social media.
"I started working on this about a week after the riots broke out in Meikhtila where a lot of misinformation was circulating," he said. "I was even harassed by some [Buddhist] locals on the pretext that I was visiting shelters where Muslims had been placed.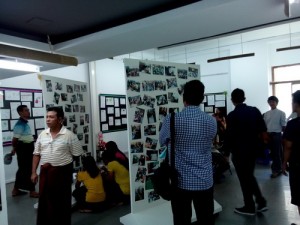 "The biggest issue there was religion," he told DVB. "Many people didn't like us going to the camps. They didn't want us offering assistance to the IDPs [internally displaced persons]."
Sai Han Htike said he had previously donated over 50 million kyat (US$50,000) in food and other supplies for children in the camps, and was planning to donate all the profits from the exhibition to displaced children in Arakan State.
[related]