US chain KFC opened its first outlet in Burma's commercial capital Rangoon on Tuesday, becoming the first major Western fast-food chain to establish a foothold in the once-isolated country.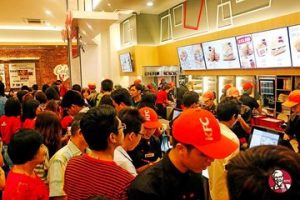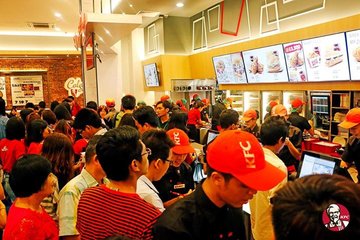 Its first outlet is on Bogyoke Aung San Road in central Rangoon and can seat up to 240 people.
"It has been our dream for a long time to have a KFC in Yangon, one of the great cities of the world," said Micky Pant, chief executive of KFC, in a press release.
KFC views the country with a total population of 50 million as an important emerging market, he said.
The Southeast Asian country has seen an influx of foreign brands since the end of military rule in 2011, which prompted the lifting of many Western sanctions.
KFC's parent company, Yum! Brands, had signed a deal with Yoma Strategic Holdings as a local partner in Burma, which is officially known as Myanmar.
[related]
Yoma Strategic Holdings is an investment holding company based in Singapore, with various business interests in Burma that span across several industries, including real estate, agriculture and tourism.