In a special episode, DVB Debate teamed up with DVB's Youth Voice to discuss what changes the youth of Burma would like see from their country's development.
Young people in Burma have played a crucial role in the country's political history and university students have led several major protest movements, including the 8888 Uprising.
As a result, for decades, the restrictive military government in Burma repressed its young people and the education system through fear of dissidence. But now the country is moving towards democracy, young people in Burma have more chances to be influenced by modern technology and ideas, as well as become involved with business and politics.
This week the youthful four-person panel consists of rural development Action Aid worker, Nang Yu Htay; Miss Supranational Myanmar 2013, Khin Wint Wah; Sithu Maung, from Yangon Economics University Student Union; and iPace instructor Sit Maw.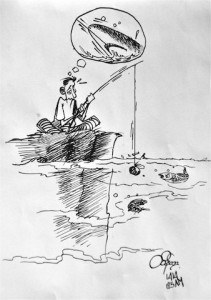 Panelists discussed the education gap young people face in rural and urban areas.
"I experience that many urban graduates are just trying to go abroad," said Nang Yu Htay. "Even if there are urban teachers coming to our areas, they run away in a short time."
Sit Maw said teachers needed to expand their own knowledge.
"Before sharing with others by teaching them we should rather increase our knowledge and skills in order to really help them," he said.
But Nang Yu Htay disagreed and said people should go to the rural areas and learn from each other.
"Going into the rural area and working with the people there is the way to understand their needs. It is an opportunity to learn from them and this way we also learn about what our needs are in terms of teaching them," she said.
Audience members pointed out that young people in rural areas have fewer opportunities even if they have had a good education.
"It is a problem to apply for jobs as a rural area graduate because of the bad education there," said Action Aid fellow, Waw Lay. "Good computer and English speaking skills are the big obstacles for graduates from the rural areas when applying for a job."
Many young people in Burma are heavily influenced by their parents and society. Getting good grades in a certain subject at school dictates what subject you will study at university.
[related]
"Most young people currently choose to be engineers, doctors etc. depending on their grades and potential job opportunities in the future instead of choosing them based on their interests," said Sithu Maung. "Hence, our education is strongly determined by our environment."
The Asia pacific region has a large and growing population, which accounts for 60 percent of the world's youth.
Of Burma's approximate 54 million population, around 9 million are estimated to be between the ages of 15-24.
Opposition leader, Aung San Suu Kyi, said young people have the freedom to make their own future.
"Young people can create their own world or make the world their own. They have the freedom and the facilities to do so."
But there are many in the country who think that without improving the approach and access to education thousands of young people in Burma will not have these opportunities.
"The education system must be changed," said Nang Yu Htay. "Since we were young we had to listen to whatever our teachers told us. We have no rights to express our own ideas and opinions."
You can join the debate and watch the full programme in Burmese at dvbdebate.com
Or share your views with us by commenting on our website at dvb.no