FROM THE DVB NEWSROOM
Hundreds of Rohingya arrive by boat to Indonesia over last week
More than 500 Rohingya from Burma landed on the shores of Aceh Province in Indonesia on Nov. 19, Reuters reported. "Since their arrival early this morning, we have coordinated with local officials in Pidie region to ensure the refugees are getting their basic needs, since they have been floating for many days on the sea," said Munawaratul Makhya, a U.N. High Commissioner for Refugees (UNHCR) official.
A boat carrying 249 Rohingya was prevented from landing in Aceh on Nov. 16, Al Jazeera reported. Locals prevented the vessel from landing and pushed it back out to sea. The boat docked at another location but locals forced the Rohingya to return to the boat shortly afterward. On Nov. 14-15, 340 Rohingya were allowed to disembark from two boats in Aceh.
NUG Foreign Minister visits Japan
The National Unity Government (NUG) Minister of Foreign Affairs Zin Mar Aung held a meeting with Burma nationals and Japanese citizens at Ushigome Tansu Civic Hall in Tokyo, Japan on Nov. 19. She discussed the political crisis in Burma since the 2021 military coup.
Zin Mar Aung told attendees that the main force of resistance to military rule is the ethnic nationalities. She explained the NUG foreign policy to Japanese non-governmental organizations and media in attendance. Zin Mar Aung will hold a meeting in Osaka on Nov. 26.
Resistance calls for assistance to Loikaw
The Karenni State Interim Executive Council (IEC) and the NUG claimed to have helped evacuate 228 employees of international organizations, including the U.N., from Loikaw, Karenni State to Taunggyi, Shan State on Nov. 18.
It stated that over 35,000 people in Loikaw are trapped due to the fighting between the military and resistance forces. They are in urgent need of food, medicine and shelter. The IEC and NUG called on the international community to send cross border aid from Thailand into Karenni State.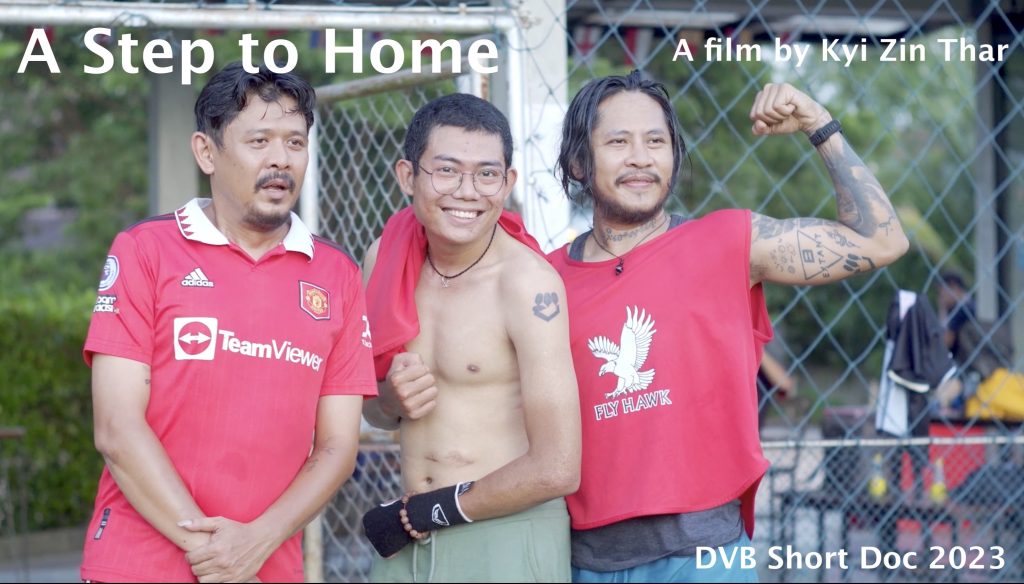 DVB Short Docs #8: A Step to Home will air today on DVB TV News. DVB English News is on X, FB, IG, Threads & TikTok. Subscribe on YouTube.
News by Region
ARAKAN—The U.N. Office for the Coordination of Humanitarian Affairs (UNOCHA) stated that at least 11 people have been killed and 30 injured since fighting between the AA and military resumed on Nov. 13.
The number of Internally Displaced Persons (IDPs) has reached 26,175 people, with 19,000 in Pauktaw Township alone. Nearly 150,000 Rohingya and 63,884 others in Arakan remain IDPs languishing in camps from previous conflicts over the last 10 years. 
An unnamed source close to the AA claimed that six police officers deployed at the Kisapanadi bridge in Kyauktaw Township defected to the AA on Nov. 19. The source told DVB that 30 police officers deployed to the inspection gate were transferred to Kyauktaw mountain after news of the defection spread.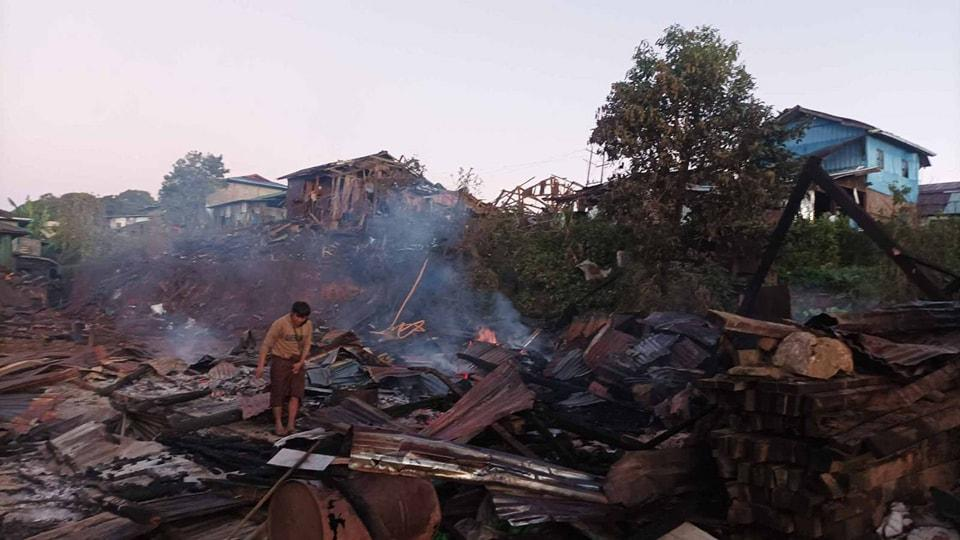 SHAN—The Ta'ang National Liberation Army (TNLA/PSLF) claimed that two civilians, including a child, were killed and seven others were injured by an airstrike on Myothit village, Namhsan Township, located in TNLA Brigade 2 territory on Nov. 19. Twenty-three homes were destroyed.
The TNLA stated that 40 civilians have been killed and 58 were injured due to airstrikes and artillery in northern Shan since the Brotherhood Alliance of the TNLA, the Arakan Army (AA), and the Myanmar National Democratic Alliance Army (MNDAA) launched its offensive on Oct. 27.
SAGAING—Twenty healthcare personnel, including the superintendent, abandoned the Township General Hospital in Budalin on Nov. 19. "All patients were discharged. They sealed it off as there was no one in the hospital," said a Budalin resident.
Two artillery shells landed inside the hospital compound on Nov. 18. The military also shut down and sealed off the offices of the Department of Immigration, Fire Department and Myanma Economic Bank as employees fled the fighting.
MANDALAY—The bodies of six men were recovered beside a road in Thayatkaine village of Madaya Township on Nov. 18. "Three of the victims were from King village, where ongoing fighting broke out. The rest were from here," said a Thayatkaine resident.
Madaya Township residents claimed the victims were arrested on Nov. 17. Fighting between resistance forces and the military are taking place in Thabeikkyin, Singu and Madaya townships. Resistance forces have urged people to avoid areas where the military is deployed.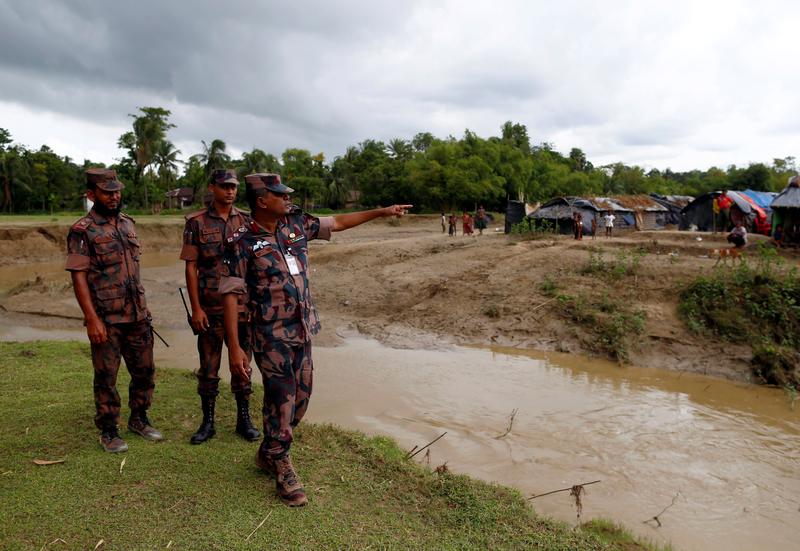 Read our latest DVB English News op-ed by guest contributor Shafiur Rahman: Bangladesh accused of legitimizing Myanmar military.