Two years of peace negotiations to end the world's longest running civil war have ended with just one third of the ethnic armed organisations (EAOs) involved in the peace process ultimately willing to ink a ceasefire accord with Naypyidaw.
On Wednesday a three-day summit in Chiang Mai concluded with only seven EAOs indicating their intent to sign a pre-drafted National Ceasefire Agreement (NCA). Karen groups made up three of the seven willing parties, including the country's largest and most powerful ethnic army – the Karen National Union (KNU). But not everyone believes the group should have signed without the inclusion of other EAOs.
Speaking at the conclusion of the summit, KNU general secretary Saw Kwe Htoon Win acknowledged some groups' decision to lobby for inclusiveness before signing, but that noted that there is 'division regarding views on inclusiveness and how to achieve it'.
DVB spoke to Karen civil society leaders to get their take on what the signing will mean for the Karen people, and whether Karen groups are right in their decision to exclude other ethnic groups by signing the deal.
Dr. Cynthia Maung – Mao Tao clinic founder and one of Time magazine's 2003 Asian Heroes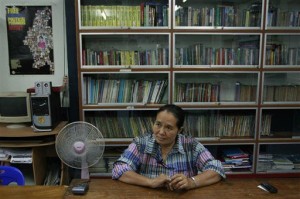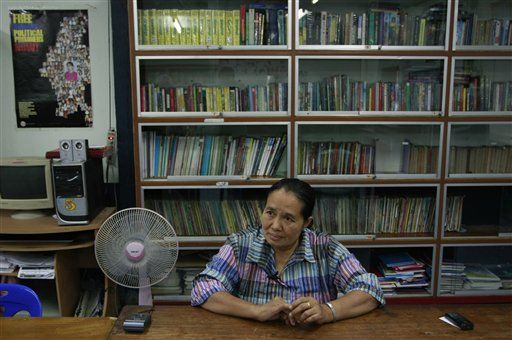 "In order to achieve sustainable development and peace in Burma, the NCA should be signed altogether by every armed group."
Naw Kanyaw Paw, representative of the Karen Women's Organisation
"We, the civil society groups, all share one opinion: that the pact, since it is called 'Nationwide Ceasefire Agreement', should be signed altogether by every armed group across Burma. It turned out only seven groups – three of which are Karen ethnic-based – will be signing the agreement while the majority, especially those seeing clashes with the government, decided against it. We are concerned about a lack of ethnic voices in the political dialogue with only seven groups representing them.
[related]
"Our hope is that the NCA will be inclusive or at least include majority of the armed groups. When the ethnic groups' Senior Delegation met with president Thein Sein in September, he pledged to implement political, military and social guarantees for ethnic groups that decided to not sign that NCA in the mean time for whatever reason. The fact that there is still no guarantee as of now is very concerning."
Saw Honest, leader in Mae La refugee camp
"We will accept the decision and moves by our leaders but we would like to inform us clearly of their undertakings.
"As for my personal opinion, I see that the [Karen] have been fighting for so many years and achieving a ceasefire will give people a small room to breathe.
"But also I see that the upcoming elections also play a factor in this. If there are no solid guarantees made upon signing the ceasefire, then there will be difficulties proceeding with the peace process with a new government. However, I believe that our leaders gave a lot of consideration into this and acted in our best interests."
Saw Paul Sein Htwa, liaison officer, Karen Peace Support Network
"We are sad to see the split at the final stage. It would be meaningless to sign the NCA when there is a split. The fighting in Shan and Kachin states is yet to stop and from what we know, the Burmese army is even increasing activities in various areas– they talk the ceasefire talk but do not walk the walk and under these circumstances signing the NCA would be rather pointless. Without everyone signing, it would be impossible to reach a political dialogue. How are we support to achieve nationwide ceasefire when everyone taking separate paths?"
Delegates from the seven ethnic armed groups that plan to accede to a ceasefire with the Burmese government will meet in Rangoon on Sunday. The three Karen and the one Arakan, one Pa-O, one Chin and one Student armies will discuss the creation of a joint committee to schedule the signing of the pre-drafted document. The groups will also work to finalise the list of observers to the signing and push to ensure that all seven will be able to sign the document in the one session.