When Saw Eh Doh Moo fled to Thailand during an outbreak of fighting in his village, he wasn't scared — but he was exhausted and hungry.
"I was used to hearing bombs since I was very young," he says, recalling that he was frightened the first time he heard the sound of gunfire, but soon became accustomed to it. "I heard it again and again, so we just took it as normal."
One day, however, the fighting landed on his family's doorstep, so his mother told him and his sister to walk to the border while she searched for other family members in the area. They slept two nights in the jungle and arrived at the Mae La refugee camp — the largest camp on the Thai-Burmese border — on the third night. He has lived inside of refugee camps ever since.
Around 40,000 inhabit the camp now, according to the The Border Consortium (TBC), which coordinates relief in nine camps along the border. The majority are ethnic Karen who fled from a conflict that began more than 60 years ago, and is one of the world's longest-running civil wars.
Even now, after the Karen National Union (KNU) signed last year's Nationwide Ceasefire Agreement (NCA), skirmishes continue between Burmese government forces and breakaway factions of the Democratic Karen Benevolent Army (DKBA), another NCA signatory group.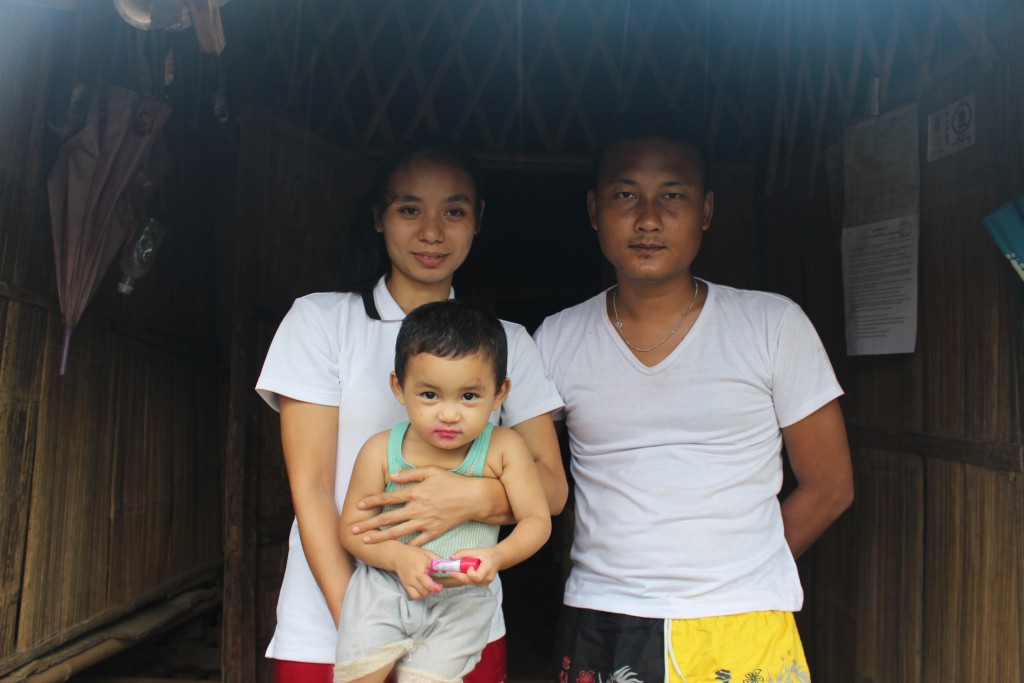 Surviving on less
As Htoo Lay Paw spoons rice into five bowls, she explains that rations in the camp have decreased over the years. "The TBC has decreased the food rations. Now we only get 9 kg of rice per person every month — not enough for what we need," she says.
Rice rations have dropped from 10-12 kg to as low as 9 kg. Rations of cooking oil, fish paste and fortified flour have also been reduced.
A decrease in funding from donors is the reason for the ration cuts, as the TBC responds to calls to "do more, with less, and do it differently."
TBC's executive director, Sally Thompson, says that even donors that have maintained levels of funding "want to see humanitarian assistance delivered in new and innovative ways." One example of a new approach, she said, is a pilot system at the Nu Po refugee camp, where refugees are being given cards to use for shopping from vendors inside the camp, which would allow them to manage their own monthly budgets.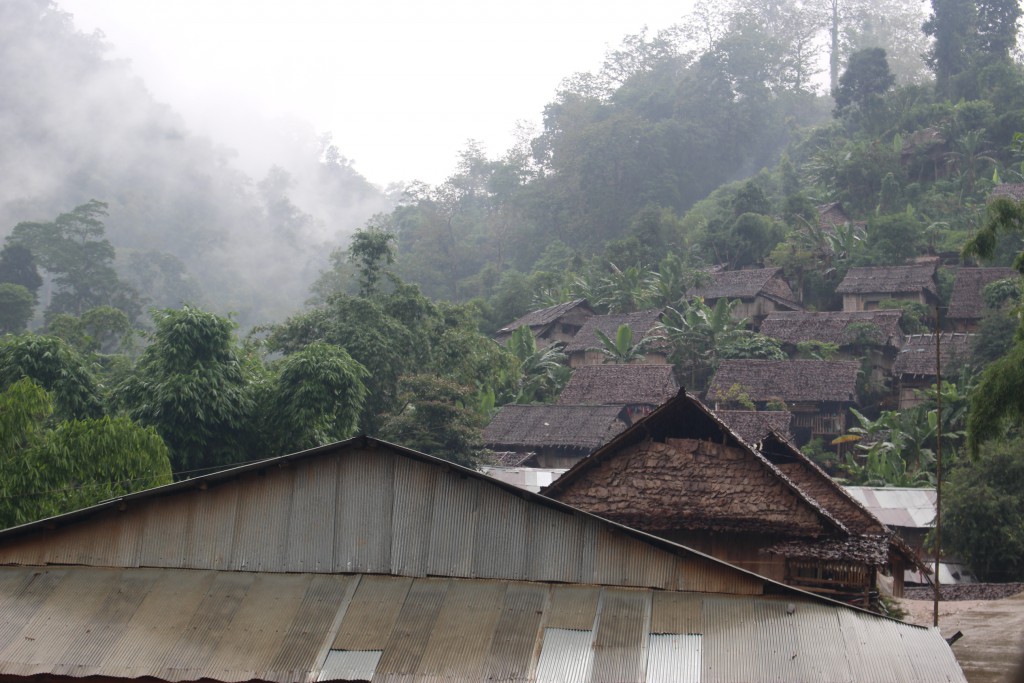 But for those living in the camps, the decrease in rations is not just about making ends meet.
"To be frank, they are gradually cutting the rations as a push factor to go back to Burma. They didn't tell us openly to go back, but the way they are cutting our rations is the smartest way to give pressure," said Par Htwe, the headmaster of the Yaung Ni Oo refugee school.
Par Htwe says he is worried about whether his students are receiving enough food to meet their nutritional needs. These days, he says, when individuals offer to make personal donations, he asks them to think in terms of protein value, not monetary value.
For some long-term supporters of projects inside the camps, it is clear that the focus now is on meeting the needs of people inside the country, rather than those living on the border.
"This is a big problem, because for the people living here [in the refugee camps], it is getting worse and worse," said Keiko Nakao, the director of the Burmese Relief Centre-Japan, an Osaka-based NGO that she has headed for over 15 years.
Like the refugees themselves, Nakao believes that improvements in the political situation in Burma haven't translated into safer or more stable conditions for people displaced by decades of conflict.
"There have been a lot of changes because democracy has come to Burma, but the Thai-Burmese border still hasn't changed," she said.
Faced with diminishing support from donors, many in the camps have been forced to risk arrest or worse by leaving in search of work.
"When those refugees leave the camps, they become vulnerable to abuses in the workplace, and to unscrupulous labour brokers who may traffic them into bondage," said Phil Robertson, the deputy director of Human Rights Watch's Asia division.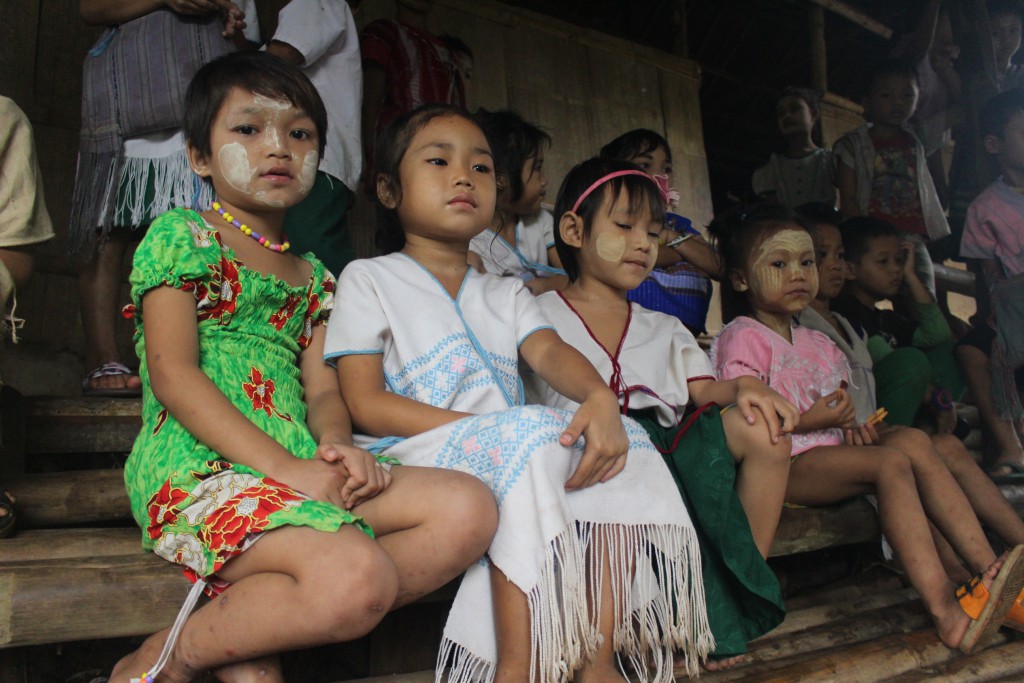 Statelessness and the end of a resettlement programme

Most of us take our birth certificates for granted. But for refugees living along the Thai-Burmese border, this piece of paper can be the key to a better life.
At the Mae La Oon refugee camp, very few have birth certificates. Some lost theirs when they fled their villages to escape fighting. Others who were born in the camp have never had them, because they aren't recognised as citizens of either Thailand or Burma.
For one mother who has lived in the camp for 20 years, this fact has cast a shadow over her daughter's future.
Htoo Lay Paw, 27, fled with her grandmother from their village in Karen State when it came under attack from the Burmese army.
"The Burmese soldiers attacked our village and burnt down our house, burnt our crops, and destroyed our animals, so we came here," she said.
She met her husband Saw Eh Doh Moo in the camp and gave birth to their daughter at the camp clinic.
Despite their life together, however, they all have different statuses. Htoo Lay Paw is registered with the UN refugee agency UNHCR for resettlement, but her husband isn't because he moved from Mae La to Mae La Oon just two years ago, missing the cut-off date for registration. Their daughter, meanwhile, has no official status at all, because she is a citizen of neither Burma nor Thailand. That means that if Htoo Law Paw does get a chance to resettle in a third country, her husband and her infant daughter may not be able to join her.
This is the story of many families living in Mae La Oon, for whom the possibility of starting new lives in third countries is becoming increasingly remote.
A third-country resettlement programme was initiated by UNHCR in 2005. Since then, more than 96,000 refugees have found new homes in Western countries — the majority of them going to the United States, which accepted over 73,000. However, no new applications have been processed since January 2014. A few cases are still in the pipeline, but when they're gone, they will be the last to leave.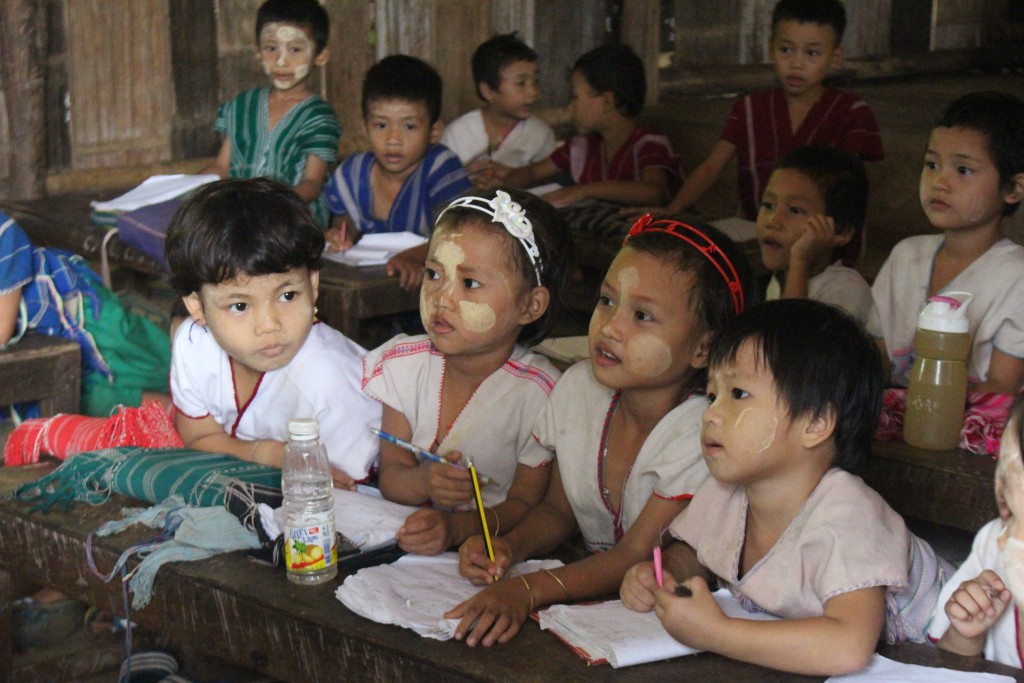 Education: The ticket to life outside the camps

Saw Eh Doh Moo, the husband of Htoo Lay Paw, is a teacher at the Yaung Ni Oo school who hopes to return to Burma someday: "If I have a lot of opportunity, a lot of money, a lot of education, I want to share it with those who need education."
However, he acknowledges that his wife does not share his dream.
"I want to go back, but my wife cannot go there, as she has a lot of strong feelings because they [the Burmese military] broke up her family."
Many of the refugees of Mae La Oon have mixed feelings about going back to Burma. Some say they don't want to return home because they are worried about the fragile peace. They also say they worry about landmines, and lament the fact that they have nothing to return to, because their farms were burnt down or their land was seized.
While life in the camps is far from ideal, they at least provide a relatively safe and secure environment where the refugees can study and dream of a better life. The camps have schools staffed with refugee teachers offering a curriculum based on that of the Burmese public school system, with classes from kindergarten to the 10th standard.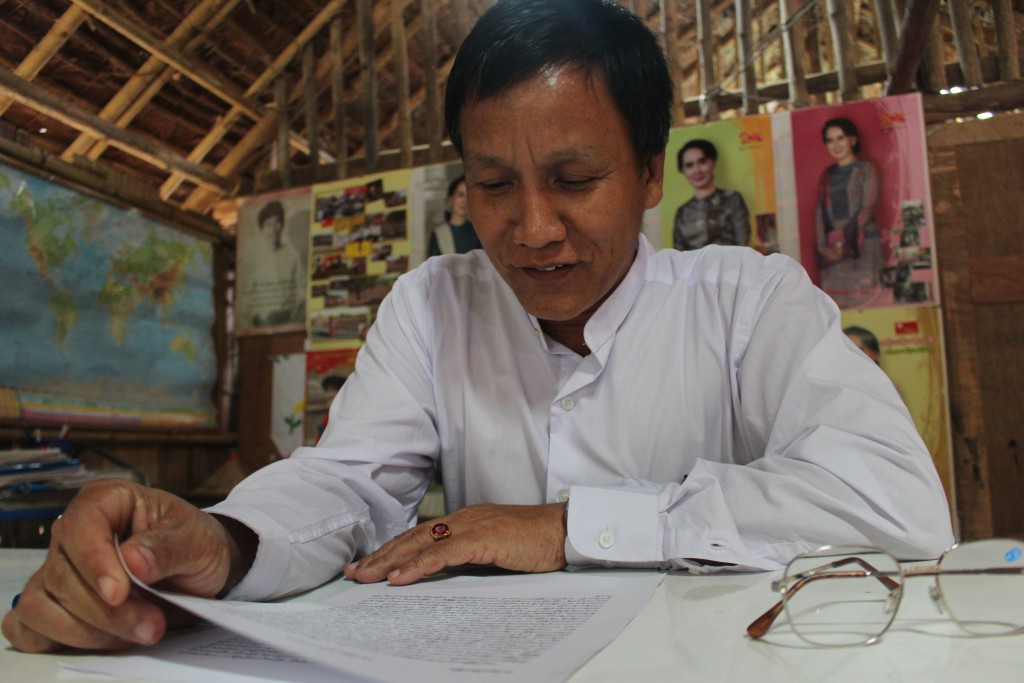 Yaung Ni Oo headmaster Par Htwe, says the school is struggling to survive because they can't even afford to provide basic materials such as pencils and notebooks.
"I feel that when they cut our education facilities that means they are putting pressure on us to go back to Burma," he said.
Apart from learning Burmese, English and chemistry, many in the camp are eager to receive computer training.
Nay Kaw Htoo taught himself how to use a computer at age 16 when he arrived at Mae La Oon. "When I started to teach here, I had just four computers — not enough for my students," he explains as he writes a lesson about how to use Powerpoint on a whiteboard. Now he has seven computers that range from an old Toshiba model to a compact laptop the size of an A3 book, all donated.
"If I had more computers, the students would learn more," he say. "I hope my students will one day maybe be doctors, or maybe an officer like me. I hope they will get the lessons I teach, and take all my lessons to their future.''
As for his future, he says: "I hope I will be, some day, one day, a programmer. That is my hope."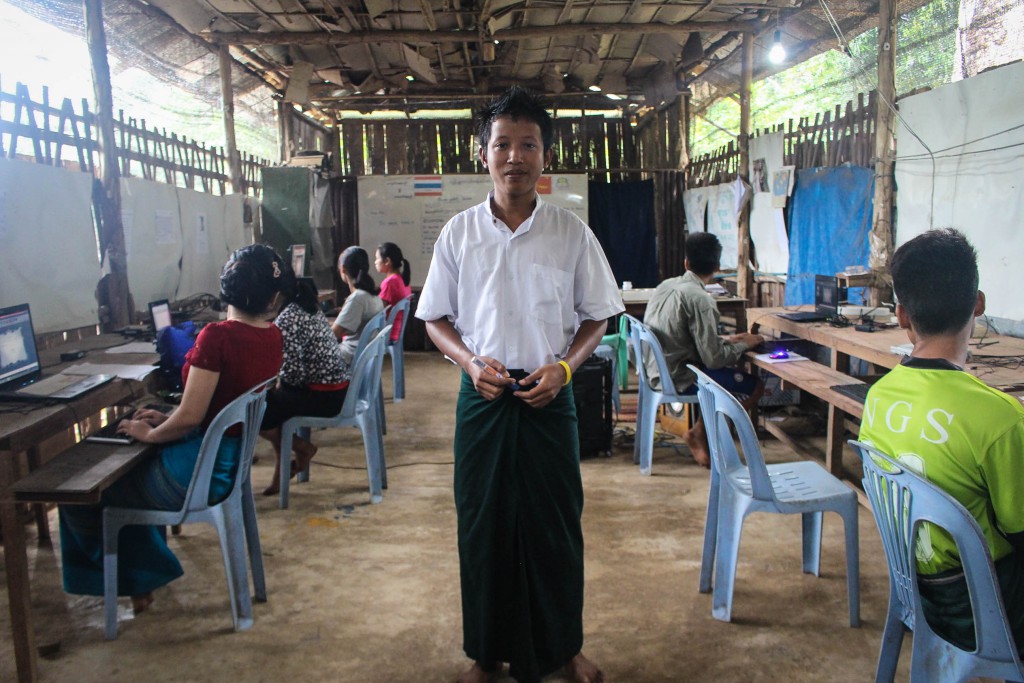 Returning home
The UNHCR has drafted a road map for the voluntary return of refugees to Burma, but so far little is known about the time frame for their eventual repatriation.
To prepare for the process of sending the refugees back home, the UN agency is meeting with officials from Burma's Ministry of Border Affairs and non-state actors. According to UNHCR spokesperson Kasita Rochanakorn, however, there are no immediate plans to begin shutting down the camps in Thailand. "UNHCR does not currently assess the overall situation in Myanmar [Burma] to be conducive to promoting large-scale returns," she told DVB.
In an assessment from May of this year, field staff collected data on the patterns of returnees to Burma and found that re-occupying land and property was one of the major problems. Other challenges relating to reintegration included: obtaining civil documentation; accessing basic services; and securing livelihood opportunities.
"Some Burmese army units burnt our villages so nothing is left and even if I go back, I cannot remember where my land is," says Htoo Lay Paw, who was five years old when she fled with her grandmother.
The Border Consortium Programme Director for Burma, Duncan McArthur, says it it is difficult to build confidence amongst refugees about the prospects for return while the Burmese Army continue to occupy their land.
"The peace process offers hope that political dialogue will replace the battlefield so that ethnic grievances and the causes of displacement can be addressed," explains McArthur.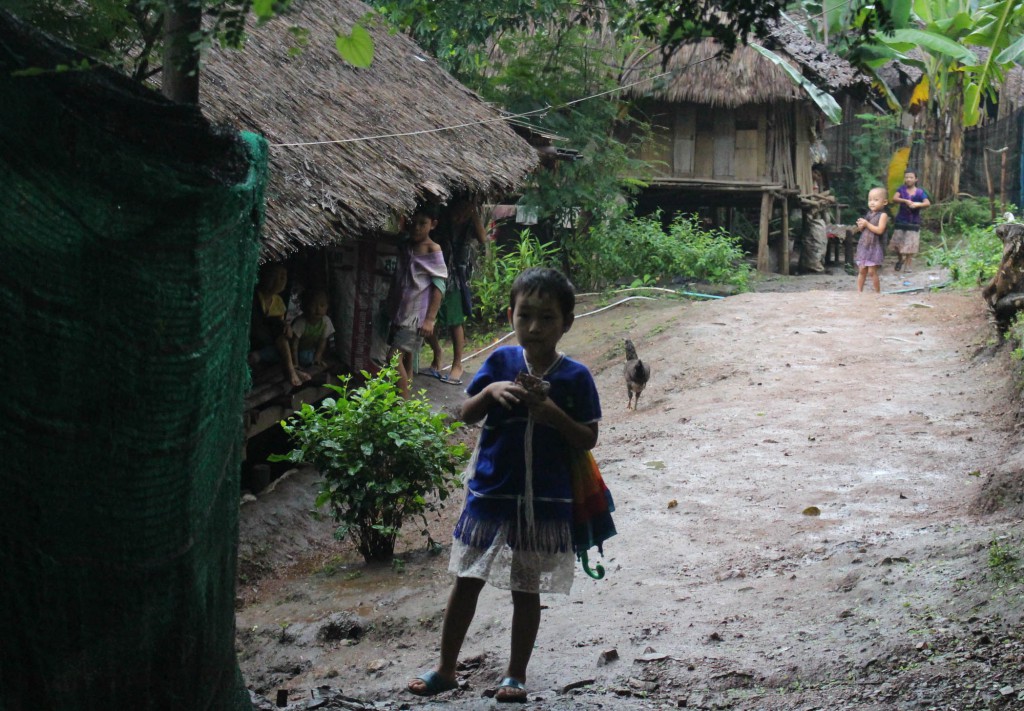 TBC's Sally Thompson adds: "Ongoing militarisation in southeast Burma, no guarantees for security, the presence of landmines, no security of land tenure, limited livelihood opportunities, limited or non-existent social services such as health and education …" — these are just some of the reasons refugees don't want to return home.
Many questions remain around how refugees will choose to return home, and where they will go when they do. If refugees are unable to go back to their exact places of origin, accessing new land will present a major challenge.
HRW's Phil Robertson says: "The issue of land tenure will also be a significant challenge for returning refugees, since there has been a boom of land seizures and corruption connected to natural resources, with prime areas in ethnic states being snapped up by the Tatmadaw [government armed forces], government officials, and crony businesses close to officials."
The clearance of landmines also promises to be a major issue that could take years to resolve. Clearing remote areas of landmines is labour-intensive and painstaking work that will require a considerable international commitment. "It's quite worrisome that the Burma government has not moved quicker to line up support from international donors, and open the way for respected mine-clearance NGOs to set up operations in Burma," says Robertson.
"This land is not our ancestors' heritage land and not our country," says headmaster Par Htwe of the refugees' current home inside Thai territory, explaining why, despite his doubts about the repatriation process, he still wants to return to his homeland. But for now, the thought of returning to the land of his birth is still something that he prefers to consider only a remote possibility: "The current leader and the government are trying their best to look after their people — but they are still preparing for the process, so this is not the best time for us to go back yet."