FROM THE DVB NEWSROOM
Min Ko Naing painting sells for $33,333 USD
Min Ko Naing's painting "Return of Salmons" sold for $33,333 USD at an online auction. The 88 Generation activist said that this achievement serves as a "testament to the power of the people" and the principles of "justice prevailing over injustice." The auction on July 23 raised funds for "Operation Salmon," a campaign by resistance forces to secure territorial control over the Bago and Sittaung River basins from the military. "We all understand that this revolution will be won through our collective determination," Min Ko Naing told DVB.
China vows to combat transnational crime on border
The Chinese Ambassador to Burma Chen Hai has vowed to work with the military regime in Naypyidaw to clamp down on online gaming and scam operations based along the China-Burma border. Ambassador Chen Hai made the remarks during a meeting with the regime's Minister of Foreign Affairs, Than Swe, in Naypyidaw on July 25. They discussed ways to enhance cooperation in combating transnational crime. Ambassador Chen Hai added that efforts will be made to rescue Chinese citizens caught up in these border-based criminal operations.
Malaysia and Philippines discuss flexibility on Burma
The leaders of Malaysia and the Philippines discussed the possibility of the Association of Southeast Asian Nations (ASEAN) allowing its members more flexibility to informally engage with Burma's military regime, Reuters reported. Malaysian Prime Minister Anwar Ibrahim and Philippine President Ferdinand Marcos Jr. met in Kuala Lumpur on July 26. "We did touch on Myanmar to strengthen the Five-Point Consensus of ASEAN but also give some flexibility for neighboring countries to engage on an informal basis without sacrificing the issue of human rights, and the treatment of minorities, particularly the Rohingya," said Anwar Ibrahim. This bilateral discussion comes one month after Thailand held an informal meeting with Burma's military regime, as it remains barred from official ASEAN meetings. Thai Foreign Minister Don Pramudwinai was then allowed to Naypyidaw to visit Aung San Suu Kyi on July 9. Manila has taken steps to increase engagement with Naypyidaw.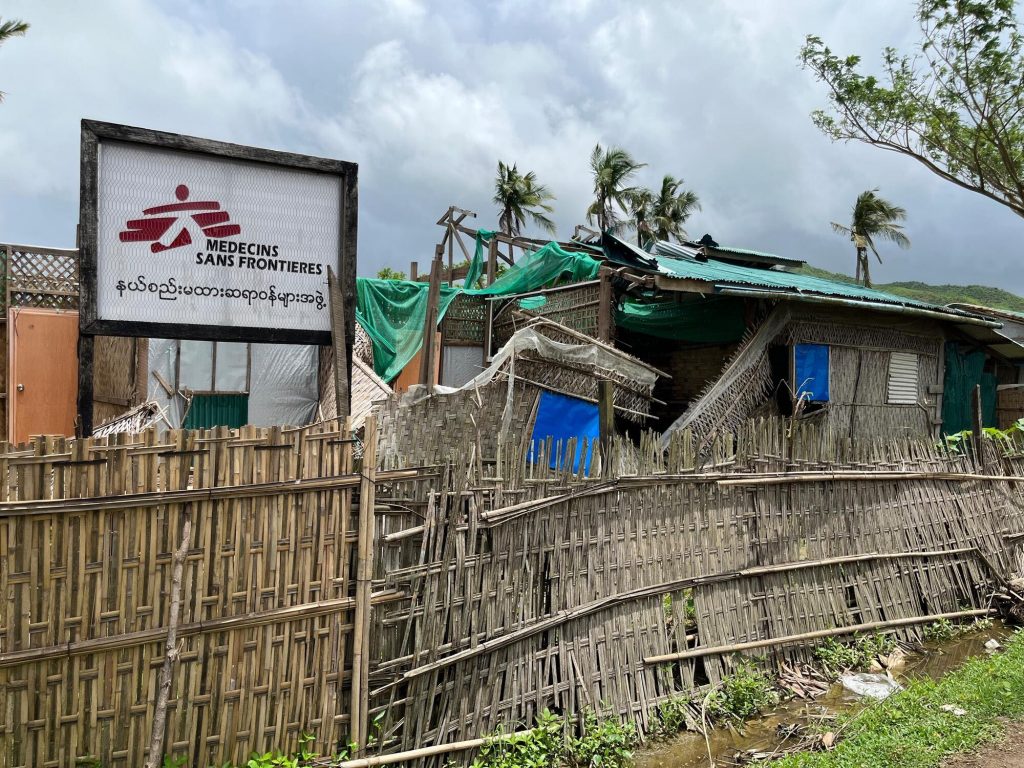 MSF calls on Naypyidaw to lift aid restrictions
Medecins Sans Frontieres (MSF), or Doctors without Borders, called on the military regime to reinstate travel access for international aid groups seeking to provide humanitarian assistance to Rakhine State. Cyclone Mocha made landfall in Rakhine State on May 14. Six townships were impacted by the cyclone. Internally Displaced Persons (IDP) camps in Sittwe Township reported heavy damage. "About 85 percent of my camp is in ruins after Cyclone Mocha wreaked havoc here," said Daw Nu, an MSF community health worker living in Sittwe. Naypyidaw imposed a state-wide travel ban on aid groups June 8. Regime authorities have taken over the distribution of all food aid, hygiene kits, and construction materials. Some Sittwe residents complained to DVB that aid is being diverted from cyclone survivors to military families.
News by Region
MAGWAY—A former administrator was killed in Pakokku on July 26. Myint Thein was reportedly shot three times in front of his family. No group has claimed responsibility for the killing. Locals said that Myint Thein was planning to be a candidate in the regime planned elections.
MANDALAY—A tattoo shop owner was arrested in Maha Aungmye Township on July 26. He allegedly posted a video on the popular social media platform TikTok cursing at Min Aung Hlaing. Pro-military social media accounts shared the video and called for the man to be arrested. He was taken into custody by both police and Burma Army. Police are reportedly searching for three other men who appeared in the video.
SAGAING—Five members of the People's Defense Force (PDF) were killed in a village in Ayadaw Township on July 26. "The camp had already been relocated, but the unfortunate PDF members mistakenly believed that the Burma Army was no longer present. As they returned to the location to check something, the military troops hid and ambushed them," said a PDF spokesperson.
Three family members were killed at their home in Tamu Township on July 24. Seven armed men entered the house and carried out the murders, according to a Tamu Township resident. The victims were identified as Daw Aye, her son Maung Peng Lian, and her daughter Ma Nyein Nyein. The Tamu PDF claimed that the attackers were members of a pro-regime militia and they had accused the family of supporting the PDF.
Read our latest contribution: Voices from the underground – Part 3.