FROM THE DVB NEWSROOM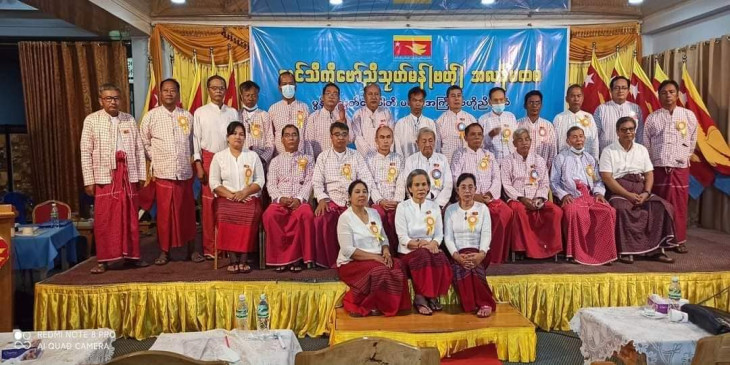 Mon Unity Party re-registers with regime UEC
The Mon Unity Party (MUP) re-registered with the regime Union Election Commission (UEC) on March 15, MUP General Secretary Naing San Tin told DVB. Due to the new Political Parties Registration Law, the MUP was restricted to Mon State. It plans to establish itself in neighboring Karen State to reach more voters. As of March 14, 23 political parties have re-registered with the UEC. Five parties will compete nationwide and 18 will compete at a state or regional level. The MUP won 12 seats in the 2020 election. It has been criticized by Mon people for cooperating with the regime installed after the 2021 military coup. Currently, two MUP members are working as regime ministers.
Thailand increases security along southern Burma border
Thailand put up fences along its border and increased security after 100 Burma nationals from the Tanintharyi Region returned home, Thai news reported. They were displaced from their homes in Burma to Thailand due to fighting in Kawthaung district, near the border last month. "The Burma Army negotiated with the Thai authorities and brought [them] back," a local said. The Burma nationals returned following an agreement with Thai officials. Thailand has increased security along the border with Kawthaung district, Thailand's 12th Infantry Regiment announced.
Three bodies discovered by Thai authorities reportedly Burmese
Three bodies discovered at a dumping site in Bang Klam district, Songkhla province, Thailand were reported to be undocumented Burma nationals. According to Bang Klam police, the victims were men assumed to have died days before. Authorities speculated that they were trafficked to Thailand from Burma. The bodies were later sent to the hospital for examination.
Shoe factory to relocate to Cambodia
All Win Shoes Company Ltd. announced on March 14 that it plans to relocate to Cambodia due to Burma's political turmoil, the Phnom Penh Post reported. "The kingdom is at peace, has political stability and rapid development. The country's policies encourage foreign investments, so we decided to relocate to Cambodia," said the All Win Shoes Company Ltd. spokesperson. The construction of the factory will begin in Cambodia's Kampong Speu province in June 2023.
News by Region
MON—A driver was killed and a woman and child were injured after a local group opened fire on a vehicle near Kyaung Ywar village in Ye Township on March 15. The two injured were sent to Mawlamyine hospital. The local group claimed that the driver cooperated with the Burma Army. It also claimed to have killed six Burma Army troops.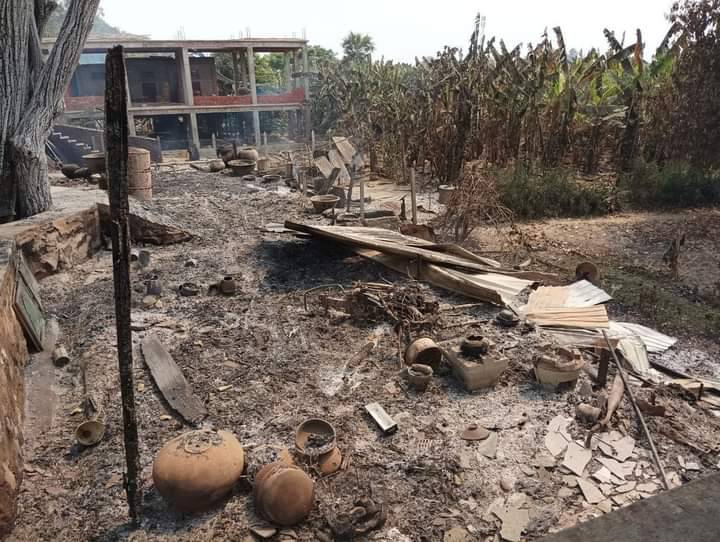 SAGAING—Three elderly residents unable to flee were killed when the Burma Army set fire to Htanaung Taw (south) village in Monywa Township on March 15. The Burma Army entered the village and burned down homes. Over 70 houses were destroyed, according to locals. "Around 30 military personnel entered the village forcing villagers to run away. They started setting the fires once they stepped into the village," a local said. Three elderly residents were trapped inside their homes. The Burma Army burned down houses in Htanaung Taw (south) and (north) villages in September 2022.
A People's Defense Force (PDF) member's body was discovered burned along with two others killed at Thae Inn village of Singu Township on March 15. PDF leader Bo Kyar Gyi stated the Burma Army raided the village and made arrests on March 12. "They arrested civilians and one of our members. He was beaten, tortured to death, and burned. Three were killed," said Bo Kyar Gyi. The two civilians killed were related to the PDF member. More than ten other arrested civilians were taken to the Burma Army base in Madaya town, Mandalay Region.
TANINTHARYI—The Central Committee for Drug Abuse Control (CCDAC) announced on March 14 that four people were arrested with drugs worth over K2 billion ($952,941 USD) at Mahlwe Taung inspection gate in Ye Phyu Township. Amphetamine and other drug tablets stored in six plastic baskets were discovered on a bus traveling from Yangon to Myeik. Four people, including the bus driver, have been charged under the Narcotics and Psychotropic Substances Law, the CCDAC stated.