FROM THE DVB NEWSROOM
Pro-democracy monk arrested with activists in Mandalay
A leading Buddhist monk from the Sangha Union Mandalay, and four other anti-coup activists, from the Mandalay Revolution Strike (MRS) were arrested by the Burma Army on Oct. 30. The MRS is a group based in Mandalay that has conducted flash mob-style protests to denounce last year's coup and to call for a return to democracy. The monk and activists were in good health prior to being arrested. The MRS stated that it will hold the Burma Army accountable if it mistreats the detained activists and will continue its efforts to "destroy the dictatorship."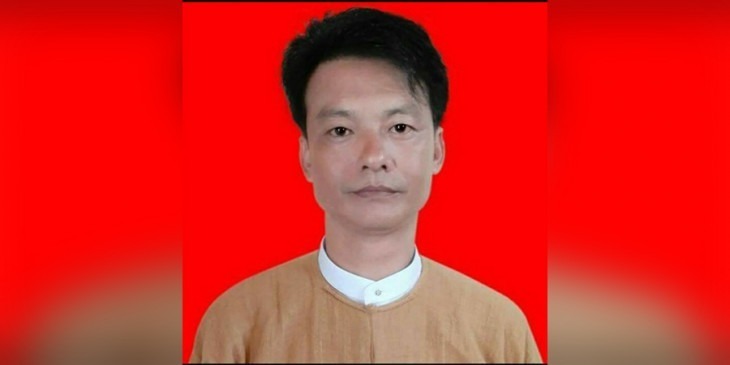 Report details the human toll of the coup across southeast Burma
In southeast Burma, since the coup, a total of 160 people have been killed and 570 have been injured. More than 2,950 have been arrested in Mon, Karen and Tanintharyi, according to the new report by the Human Rights Foundation of Monland (HURFOM). Read the report here.
News by Region
BAGO—A National League for Democracy (NLD) chairperson in Padaung Township, and his daughter, a member of parliament, were released from Pyay prison on Nov. 1. Ye Din and Zin Moe Htike were sentenced to two years each under Section 25 of the Natural Disaster Law. His eldest daughter remains in prison. "He and his daughters were arrested in February, 2021. The oldest daughter was not involved with politics but she argued with police officers when they arrested her sister and father. She was released after being detained for five or six months, but was later re-arrested again under Section 505 (A) and has not been released yet," a source in Pyay told DVB. Ye Din was hospitalized several times in prison due to heart disease.
RAKHINE—A family was killed by artillery fired by the Burma Army at Pisei village in Kyauktaw Township on Oct. 31. Locals said the heavy shells landed on houses inside the village around 11 p.m. and the family – a man, woman and their 13-year-old daughter – was killed instantly. Artillery shells fired by the Burma Army also destroyed two houses and injured a 15-year-old student in Saimakyaw village in Kyauktaw Township. The Burma Army continues to shell and bomb villages in Kyauktaw Township, according to locals.
MANDALAY—An explosion occurred at a ward administration office in Mandalay's Pyigyidagun Township on Oct. 31, injuring five. Three resistance groups – Anonymous Force MDY, Mandalay Youngs Force (MYF) and Truth Keeping Force-AMA claimed responsibility for the attack.
SAGAING—Local defense force, the Golden Eagle Force Monywa claimed to have carried out an attack on a police station, located in an industrial zone on Oct. 31. The group states that three policemen were killed. It conducted the attack with two other resistance forces, Black Dragon Special Task Force, and Monywa Ranger Army.
A man was killed by Pyu Saw Htee militiamen in Monywa. "He was shot dead while driving a tractor in a field. I don't know why," a local told DVB. The motive behind the killing is unknown. The military council has provided basic military training and arms to pro-regime militias, and often accompany them as local guides in raids and offensives in the area.
YANGON—A train station ticket sales office in Mingalar Taung Nyunt Township was held up by armed men on Nov. 1. They made off with more than K2 million ($948 USD). "Under these circumstances [military coup], you can never guess who is good or bad," a resident living near the train station told DVB.