[dropcap]F[/dropcap]rom the platinum reserves in eastern Shan State to the Shwe gas pipeline in south-western Arakan, much of Burma's wealth lies in the earth. As forced resettlements and farmland seizures continue to form the foundations of the country's economic transformation, women consistently outnumber men on the front lines of Burma's land rights rallies.
In scenes from the infamous Latpadaung copper mine, scores of women stand their ground and face off with authorities, protesting the thousands of acres of land taken from residents, and what they say is pitiful compensation. On one of these occasions in November, a local woman Khin Win was shot dead by police.
"Women have been at the centre of the movement against land confiscation and irresponsible investment."
The court cases which inevitably accompany land protests have seen female defendants sentenced in their dozens for their part in such events – in February, 12 women were among the 14 activists sentenced to six months imprisonment for a protest at Rangoon City Hall, calling for justice in a 25-year-old land grab case in the village of Michaungkan.
But why are women in Burma bearing so much of the brunt of this brutal form of development? And whose responsibility is it to stop the harassment of those who speak out?
"The increase in land confiscations in recent years has correlated with the rise in the number of families left without means of subsistence. This burden falls most heavily on women and girls, given their traditional responsibility to safeguard the needs of the household," says Soe Soe Nwe of the Women's League of Burma.
"It is for this reason that women have been at the centre of the movement against land confiscation and irresponsible investment.
"The results of this [participation] for women have been evidenced across Burma: violence, harassment, verbal and sexual abuse, and intimidation," she added.
"For many years, JICA has considered the importance of gender issues and developed a basic strategy for implementing gender-responsive projects."
This pattern is repeated at sites of rapid industrial development across the country. "Military personnel are routinely called upon to secure new development projects. The correlation between increased military presence and human rights abuses has been evident for many years," says Soe Soe Nwe.
But the human rights abuses that female activists face are not sporadic acts of violence. Activists say that the forces of authority attempt to use female activists' gender to isolate and diminish them, and know they can do so with impunity, as vested interests turn a blind eye.
"Authorities know that they will not be held accountable for monitoring and threatening women's human rights defenders," Soe Soe Nwe says.
Women in Tavoy, officially known as Dawei, in the southern region of Tenasserim, say that they have been harassed and threatened by local authorities that stand to gain from local mass-scale industrial development – development which risks obliterating their security and their way of life.
The Dawei Special Economic Zone (SEZ) and deep sea port project has seen land confiscated from farming families, access restricted to the coast – vital for jobs such as shellfish collection, which are traditionally livelihoods of women­– and polluted water slashing crop harvests.
As a result of raising their grievances, the Tavoy Women's Union (TWU) say they have endured harassment and intimidation, including threats of sexual violence, from police and Special Branch intelligence officers, as well as associates of the ruling Union Solidarity and Development Party.
The TWU say they have been declared "enemies" of those who support the project. The group reported a direct threat in February from a local broker for a coal-fired power plant in Thakyettaw, south of Tavoy – that he would hire someone to rape their members.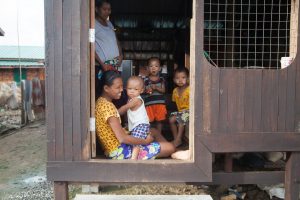 "This type of harassment in Tavoy is very common. Women don't sue for harassment. Special Branch and police informers wear civilian clothes, so we don't know if they are police, and they follow whatever we do," Su Su Swe told DVB.
"As a women's group, we are very uncomfortable visiting rural areas, because men – and the authorities – follow us," she said.
Beyond intimidation of TWU members, these tactics discourage community members from heeding their message. "When we visit the local community, the police, local authorities and USDP members threaten the community members, pressuring them to stay well away from TWU," says Su Su Swe.
"Many young women do not dare to join our activities because they are influenced by their family members," she adds.
When contacted by DVB, Tavoy police denied the harassment allegations, and declined to make any further comment.
After a substantial courtship period, Japan last week agreed to sign up to the Dawei SEZ partnership with long-term stakeholders Thailand and Burma.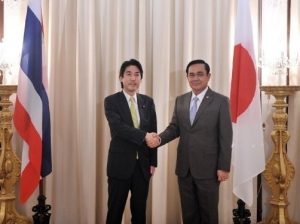 Was Japan aware of the events concerning the TWU when it made its recent commitment to Dawei? Does the Japan International Cooperation Agency (JICA) consider such issues when deciding on investments with such huge potential returns?
According to their website: "For many years, JICA has considered the importance of gender issues and developed a basic strategy for implementing gender-responsive projects.
"The ultimate goal of gender mainstreaming is to achieve 'gender equality' in all fields of society," it adds, and relies on being aware of the gender impact "at every stage of implementation, monitoring and evaluation".
Despite these protestations, a Japanese precedent for the balance of development and rights in Burma appears to have been set by its role in the controversial 400-hectare Thilawa SEZ – JICA's flagship project in the country – due to open for business at the end of June.
Villagers around Thilawa say they have been left in crisis after being forcibly resettled, and claim that JICA has not responded adequately to their complaints of lost farmland and livelihoods, impoverishment, a lack of clean water, a lack of education, and substandard housing and infrastructure.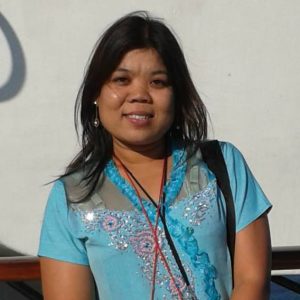 For some families, resettlement meant that they could not afford to send their children to school, with a commute between the resettlement site and the children's previous school costing upwards of US$3 per day. Resettled families invariably say they were given few, if any, alternative options.
History appears to be repeating itself in Tavoy. A TWU report last year titled, 'Our lives, not for sale', noted: "Over three-quarters of the women [in a survey] had been forced to take their children out of school for financial reasons, including from primary school. Girls are increasingly being sent to work in Thailand to earn money for their families, placing them at risk of trafficking and exploitation."
Villagers complained to JICA that the project violated its own guidelines, including those regarding democratic decision-making, the protection of human rights, and sufficient compensation in the case of involuntary resettlement.
"Authorities know that they will not be held accountable for monitoring and threatening women's human rights defenders."
In May 2014, JICA published a report acknowledging the objections over the Thilawa resettlement, but maintains that the project is in line with international aid standards. JICA has also laid the responsibility for settling the affair at the door of the Burmese government.
JICA did not respond to DVB's requests for comments about lessons learned from Thilawa, or how to safeguard those with grievances about Dawei SEZ.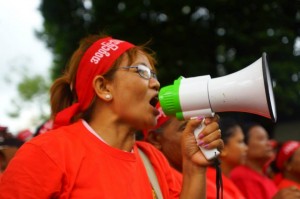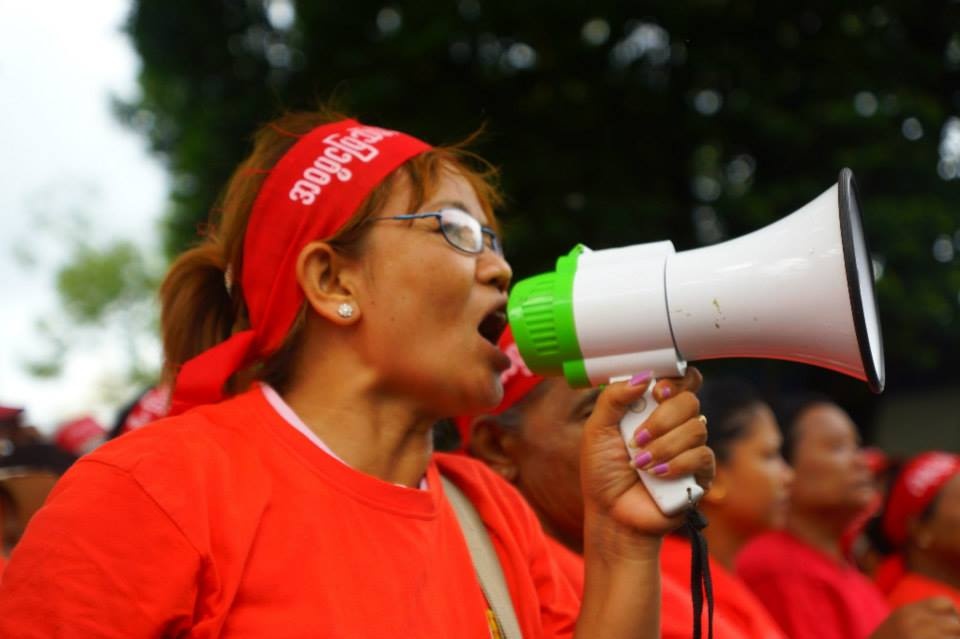 With one hand, the Japanese government gives a commitment to sustainability and gender equality, and with the other it signs a deal, making it complicit in the violent hostility shown towards women who are speaking out about a project that – history demonstrates – will lead to ecological devastation and the destruction of livelihoods.
Faced with titan aggressors, the women of Tavoy continue to take on those who threaten them.
"The TWU has documented the cases of sexual violence, and those who committed them. They are close with the USDP, and the authorities," said Su Su Swe.
"We will carry on with our information, documentation and research activities. We will keep encouraging local people to realise these human rights violations."