FROM THE DVB NEWSROOM
NUG and NUCC reaffirm support for resistance
The National Unity Government (NUG) and National Unity Consultative Council (NUCC) reaffirmed their efforts to overthrow the military regime. "We are determined that the ultimate goal of Myanmar's Spring Revolution is for the complete and rigorous implementation of federal democratic practices towards the establishment of a new federal democratic union in not only form, but also substance," said the Aug. 6 joint statement. The NUG and NUCC seek to create a "Federal Union Army" and vowed to continue cooperating with all ethnic nationalities to defeat the military regime and create a federal democratic union. "We embrace and agree to these goals, and categorically reject any and all political moves that should deviate us from the vision and values we have determined for a new era and a new system," the statement added.
Long-term migrant workers ordered home
The Burmese Embassy in Bangkok announced that migrant workers who have worked over the last four years in Thailand under the Memorandum of Understanding (MOU) agreement must return to Burma. The military regime wants them to return before starting new jobs and to allocate 25 percent of their salaries to family members through "legal" banks in Burma. "They cannot even pretend that they are not in desperate need of foreign currency. So they force workers to transfer money so they can tax [it]," said Moe Gyo, the chairperson of Joint Action Committee for Burma Affairs (JACBA). Labor groups estimate that there are more than four million migrant workers from Burma in Thailand.
Myanmar Accountability Project on universal jurisdiction
Chris Gunness, the director of Myanmar Accountability Project (MAP), spoke to DVB about its upcoming war crimes case against the military in the Philippines and its other under universal jurisdiction. "We have cases all around the world. But we are concentrating on ASEAN. So I'm working with lawyers in Malaysia, the Philippines, we had a case recently in Jakarta, Indonesia," said Gunness. "We are bringing cases in those jurisdictions against the junta. It means most importantly that they can be held to account. But it also means that there's no safe haven for them. If they go to places like Indonesia or Malaysia there's a chance that they could be apprehended, they could be arrested and put on trial."
News by Region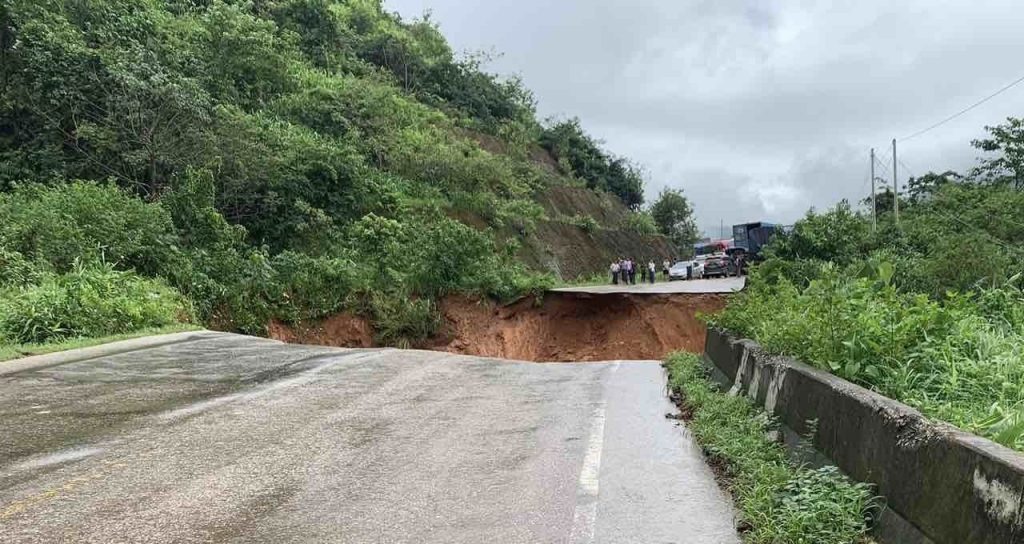 KAREN—Heavy rains in Myawaddy Township have caused flooding since the third week of June. Residents have reportedly been forced to evacuate their homes and seek higher ground. No assistance has been provided to affected communities. "We need to evacuate on our own. We are in need of assistance," said a Myawaddy resident. The regime Department of Meteorology stated that the water level of the Moei River has surpassed critical thresholds in Myawaddy Township.
KARENNI—Twelve Burma Army troops and two Karenni Army (KA) personnel were killed during airstrikes on Aug. 5, Thai PBS reported. Seven KA soldiers were injured. The military bombed their own positions as it launched an offensive east of the Salween River against Karenni resistance forces. The Karen National Union (KNU) assisted the KA against the Burma Army. At least 3,886 Karenni refugees are sheltering in camps and shelters across the border in Thailand's Mae Hong Son Province.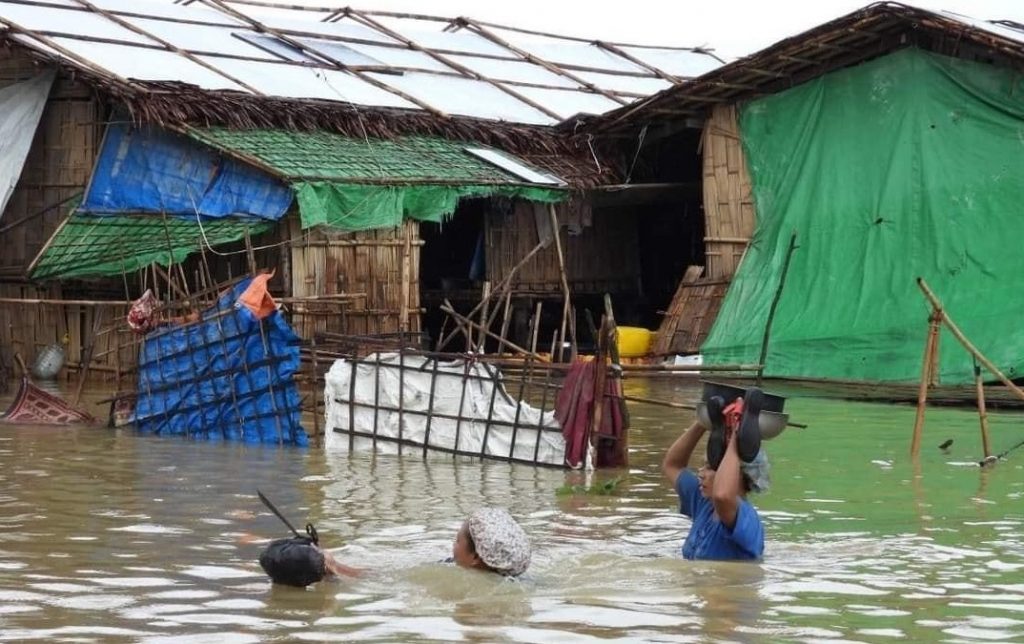 RAKHINE—Rains have flooded Internally Displaced Persons (IDP) camps. Flooding in the Nyang Cheung IDP camp, located in Kyauktaw Township, has forced people to seek higher ground. "The IDPs have sought refuge in a monastery and are congregating in the few remaining shelters that have yet to be affected by flooding. They have also lost food supplies due to their dwellings being submerged," said Than Aye, the Nyang Cheung IDP camp leader. "The water level is especially problematic for children who are not tall enough. Even for adults, the water reaches up to the chest level," he told DVB.
SHAN—A municipal manager and a staff member were killed and others were injured in an explosion and gunfire at an administration office meeting in Kyaukme town on Aug. 6. "A municipal official and a staff were killed, and a bullet hit the ward administrator's hand," a local told DVB. No group has claimed responsibility for the attack.
YANGON—A monk was arrested at a monastery in South Dagon Township on Aug. 5. This came after pro-regime social media channels accused him of "incitement" for a social media post and called for his arrest. "U Thumana was taken into custody based on the content he had posted, and his phone was confiscated," a South Dagon resident told DVB. The monk's current location is unknown.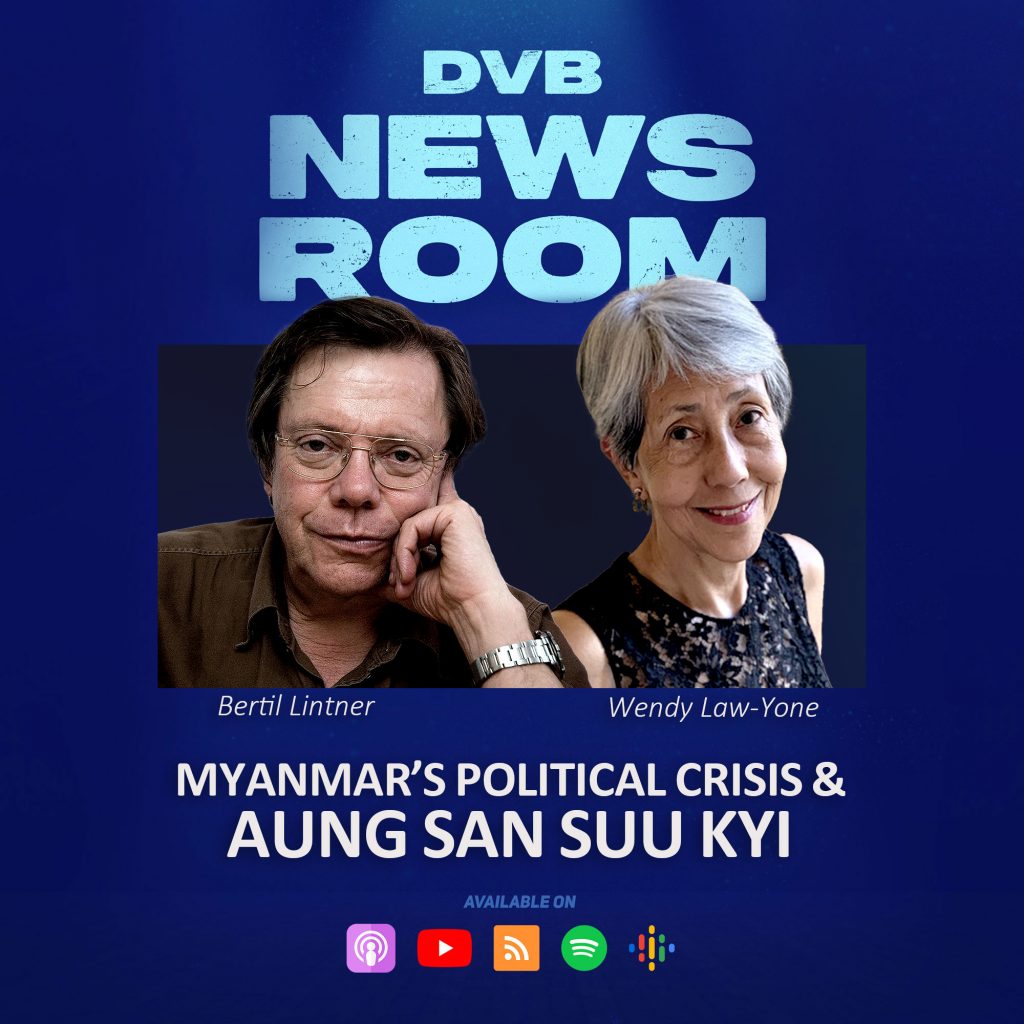 Bertil Lintner and Wendy Law-Yone join Bureau Chief Myat in the Newsroom. Listen on Spotify, YouTube, Apple & Google Podcasts. DVB English is available wherever you listen to ⁠podcasts⁠.