FROM THE DVB NEWSROOM
NUG celebrates second anniversary of 'People's Defensive War'
The National Unity Government (NUG) claimed on the second anniversary of its "People's Defensive War" that resistance forces have killed over 30,000 Burma Army personnel and that 3,235 of its troops and 10,536 police officers defected with 400 joining the PDF.
The NUG Acting President Duwa Lashi La said that resistance forces are achieving success on the battlefield. "Even in Naypyidaw, which is believed to be the safest place for the enemy military, revolutionary forces are now capable of making them feel insecure and unsafe," he said.
The NUG Ministry of Defense stated that since September 2021, 293 PDF battalions have been formed in at least 250 townships across the country. Approximately 9,900 clashes occurred, with the highest number in Sagaing Region.
Cyber attack on its website
The NUG Information Technology Department claimed that the Naypyidaw-based IT Spectrum Company Limited attacked its website on Sept. 9. "We see all their information and the domain they used," said an NUG spokesperson.
Information about the cyber attack was sent to the NUG Federal Wings Drone Research & Development Department. IT Spectrum Company Limited was founded in 2015 and provides internet service to ministries, companies and organizations in Naypyidaw.
Migrants told not to follow remittance directive
The NUG urged migrant workers not to follow the directive to remit 25 percent of their salaries. The regime has ordered all working abroad to sign a remittance certificate specifying the rate at which they will send money back to their families, as part of their contract with foreign employment agencies.
Employment agencies state that they are being pressured to ensure workers sign the certificates. "We have also been put under pressure to take responsibility to make the workers transfer their money," said the owner of an employment agency. Up to five million migrant workers from Burma are in Thailand.
Kachin women's group celebrates 24 years since founding
The Kachin Women's Association Thailand (KWAT) celebrated the 24th anniversary of its founding on Sept. 9. Its annual report stated that 181 cases of human trafficking and gender-based violence occurred against women and children over the last year in Kachin and northern Shan States.
"It's worrying that young women and girls between the ages of 16 and 33 are being targeted for human trafficking and sexual violence," states the report. KWAT was founded in 1999 with the aim of creating a peaceful and safe Kachin society for women and children.
News by Region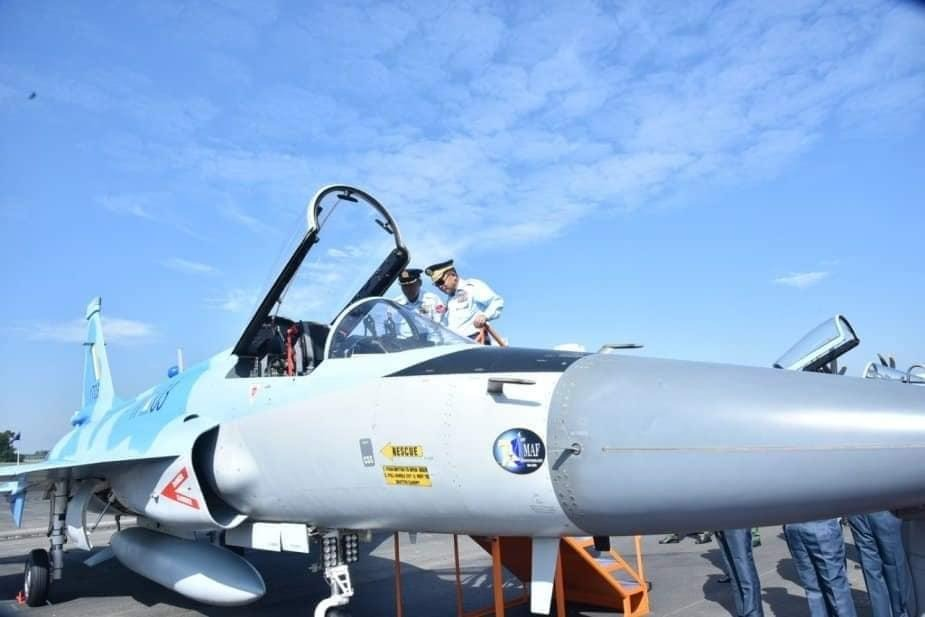 NAYPYIDAW—Indonesia, the Philippines, and Malaysia will not send their air force chiefs to the Association of Southeast Asian Nations (ASEAN) Air Chiefs Conference hosted by Burma Air Force Chief Htun Aung – sanctioned by the U.S. and the U.K. – from Sept. 12-15
Thailand is the only ASEAN member that has confirmed its attendance. Singapore, Brunei, Vietnam, and Cambodia have not indicated whether they will attend. An airstrike in Sagaing Region killed nearly 170 people on April 11.
The regime's Union Election Commission (UEC) tested an electronic voting machine in front of representatives from 36 political parties at the Yangon Region Government Office on Sept. 5. The UEC has named this new system the Myanmar Electronic Voting Machine. Experts and activists have raised concerns about the potential for voter fraud.
"Implementing machines in such a crisis-ridden country could pose further challenges," said Moe Thway, a political activist with Generation Wave. The regime plans to hold an election in 2025 following a nationwide census.
ARAKAN—The U.N. Office for the Coordination of Humanitarian Affairs (UNOCHA) states that it has resumed aid distribution to communities impacted by Cyclone Mocha, which made landfall on May 14. Authorities banned all aid deliveries on June 7. U.N. OCHA added that more assistance is required. Over 80,000 residents have been affected by floods since early August. Over 1.9 million people are displaced from their homes due to conflict and natural disasters across Burma.
KACHIN—Two teachers were injured by artillery in Bhamo district on Sept. 9. "There were at least ten artillery shells fired. And the streets went empty," said a Laiza resident. Locals claimed that the Burma Army fired artillery from its base that landed inside the Dong Phoyan school compound, injuring the two. Fighting between the Burma Army and the Kachin Independence Army (KIA/KIO) took place in Namsanyan and Dong Phoyan villages.
SAGAING—Fourteen political prisoners in Monywa Prison are being held in solitary confinement due to a hunger strike on Sept. 8. This was caused by a Ministry of Defense and Home Affairs directive to confiscate all prisoners' belongings, according to a source close to the prison authorities.
"When they requested the return of their belongings from prison officials, they were told that the prison authorities were not responsible," a spokesperson told DVB. All parcel deliveries to the prison have been suspended due to the hunger strike, which continues inside the prison, added the spokesperson.
Four PDF members in Monywa Township were killed during a Burma Army raid on its camp Sept. 6. Two others were injured and six were arrested. "Approximately 100 Burma Army soldiers initiated the attack using heavy weaponry, overpowering the PDF members who were subsequently arrested and fatally shot," a PDF member told DVB.
SHAN—At least 1,000 China nationals were arrested for being involved in online scams in Wa State, an autonomous region located in Shan State. They were handed over to Chinese authorities Sept. 6-7, according to Wa authorities. This follows the arrest of 269 suspects involved in cyber scam operations by both Burma and China on Sept. 3.