FROM THE DVB NEWSROOM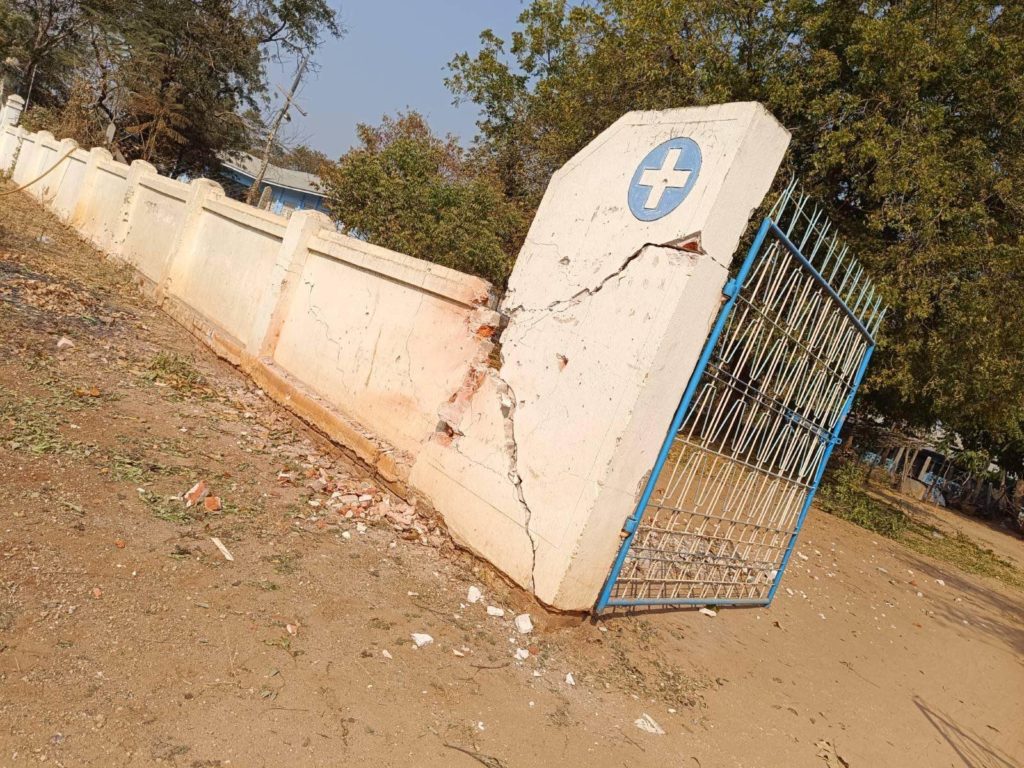 NUG claims regime has killed 70 health workers
The National Unity Government's (NUG) Ministry of Health claimed that the Burma Army has killed 70 health workers, injured more than 780 people, and destroyed more than 160 hospitals and clinics since the coup in 2021. Nine hundred have been arrested. Two striking nurses in the Civil Disobedience Movement (CDM), May Zon Moe and Thae Thae Win, were killed in the last month. May Zon Moe is reported to have been raped and killed by the Burma Army on Jan. 29 in Bago's Okpho township. The Burma Army's "deliberate targeting" of the health sector is a "violation of the Geneva Conventions, international laws, and domestic laws," the NUG stated.
Regime arms militias with bamboo spears
A former Lieutenant General handed out bamboo spears to pro-junta militias on Feb. 21 in Dekkhinathiri Township, Naypyidaw Region, according to anonymous sources in the Union Solidarity and Development Party (USDP). Some USDP members criticized the event for not handing out firearms instead. "Everyone thought they would provide guns as they said security is the first and second most important things, but instead they provided bamboo spears," said the USDP source. Myint Hlaing is a retired lieutenant general and served as a Minister of Agriculture, Livestock and Irrigation during President Thein Sein's government. He is also one of the chairmen of the USDP.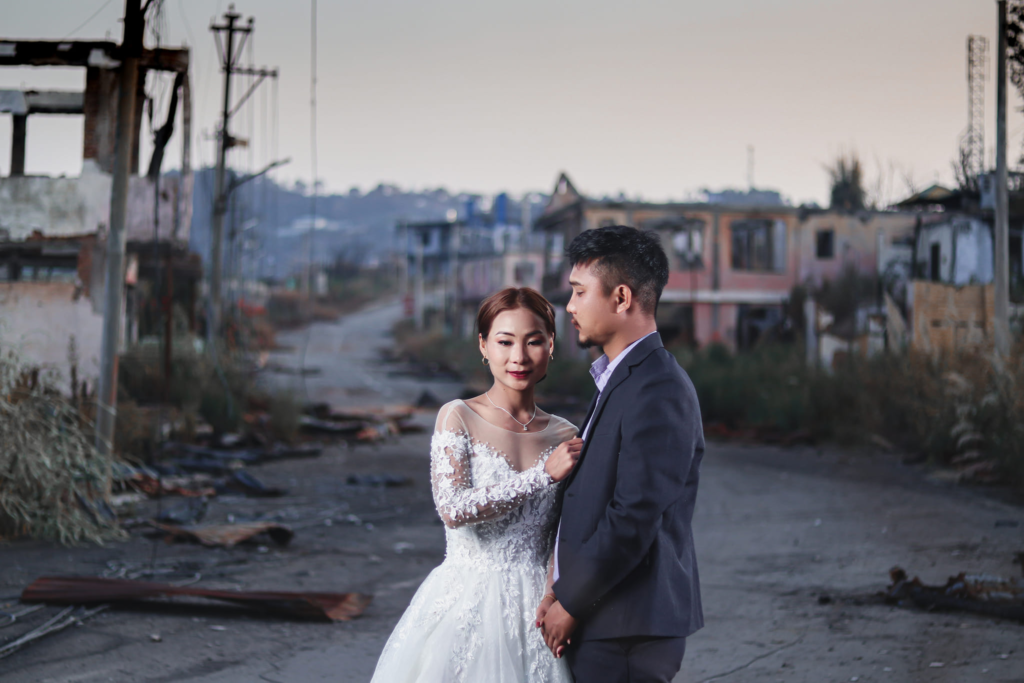 Chin couple posts wedding photos amidst Thantlang ruins
A member of the Chin resistance and his bride's pre-wedding photos went viral online as they show the ruined town of Thantlang, Chin State. Many on social media shared the couple's photos, taken in one of the town's destroyed churches. Thantlang was abandoned by its residents in 2021 after the Burma Army conducted a series of arson attacks on the town's religious buildings and residential areas.
News by Region
NAYPYIDAW—A bomb exploded at the house of Mya Nyein, a former vice chairperson of the Amyothar Hluttaw in Zabu Thiri Township on Feb. 28. "There were no casualties but his house was damaged," a local said. Nobody was inside the house when the explosion occurred. Burma Army troops arrived after to set up checkpoints nearby. Mya Nyein was an executive central member of the Union Solidarity and Development Party (USDP).
RAKHINE—The Burma Army is searching for Chut Pyin village residents in Rathedaung Township to investigate violence committed against the Rohingya during August 2017. "The junta is desperately looking for local villagers that remained in Buthidaung and Maungdaw instead of fleeing and taking refuge in Bangladesh. It appears that the military will coach them to defend [the military]," a local told DVB. Chut Pyin village is a majority Muslim community and the site of a massacre committed by the Burma Army in August 2017. Regime media reported that it formed a "special investigation tribunal" on Jan. 24, 2023. On Feb. 5, a delegation led by the regime's International Cooperation Minister Ko Ko Hlaing visited Rakhine State and met with 30 "eyewitnesses" from Maungdaw, to obtain evidence to use at the next hearing in The Gambia's genocide case against Burma at the International Court of Justice (ICJ).
SAGAING—A leader of a local "public security team" was killed and another two were arrested when the Burma Army raided a home in Kyein Chaung village in Wuntho Township on Feb. 26. "It is not yet known whether they are alive or dead," a source in the Wuntho People's Defense Force (PDF) told DVB.
TANINTHARYI—Eight people have been killed in Bokpyin Township since Jan. 14. "We are investigating the killings committed by unknown armed groups," an administration member representing local resistance groups told DVB. "We don't want to destroy the trust built between the locals and the PDFs. The groups that committed those killings should be clear to the public and be accountable for them," said a PDF member.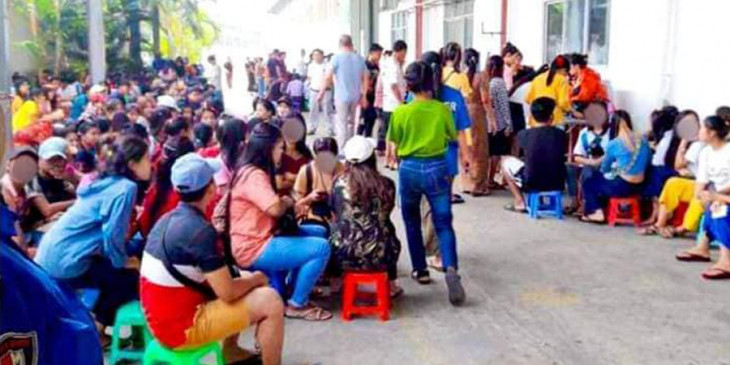 YANGON—More than 2,000 workers lost their jobs after two garment factories in Shwe Pyi Thar Township closed on Feb. 28, announced the Solidarity Federation of Trade Unions (STUM). The two factories – GTIG Garment and GY Sen Garment – employ more than 1,000 workers each. "The workers will face struggles. It is not possible to get another job," an official of the STUM told DVB. Both factories were owned by Chinese nationals. Workers were informed that they would be compensated, according to the STUM.
South Okkalapa Police Station was attacked with an explosive on March 1. The Burma Army blocked off roads and checked pedestrians, according to locals. "A man threw a bomb in front of the station but it didn't explode. The army detonated it," a local said. 
Seventy-one people involved in illegal loan businesses and online gambling were arrested in Hlaing Thar Yar and Hlaing townships, regime media reported on March 1. Forty-eight people were arrested in Hlaing Thar Yar Township. After an investigation, other people involved in online gambling were arrested in Hlaing Township. Two vehicles and K480 million ($228,071 USD) inside mobile wallet accounts were seized and charges were filed, according to police.
A trailer for the new DVB Vox Pop just dropped. It's a storytelling podcast featuring voices from Generation Z, sharing their hopes and dreams for a democratic Burma with reflections on #WhatsHappeninginMyanmar. DVB English is available wherever you get your podcasts.