FROM THE DVB NEWSROOM
NUG Pay app hiccups gives headache to its users and agents
Users of a mobile payment smartphone application set up by the National Unity Government called NUG Pay are having difficulties using it inside Burma. NUG Pay users complain that there are no agents or customer service. NUG Pay agents must wait for confirmation codes from MOPFI to allow transactions to be processed. NUG Pay launched last September.
Over 1.1 million displaced in Burma since the 2021 coup
The UN Office for the Coordination of Humanitarian Affairs (UNOCHA) stated that the number of people in Burma displaced from their homes due to conflict since the 2021 coup has reached 1.1 million. The total number of people displaced across Burma is 1.4 million. Over 30,000 civilian properties are estimated to have been destroyed since February 2021.
ABSDF celebrates its founding and mobilizes democratic forces

The All Burma Students' Democratic Front (ABSDF) stated that it has been able to train and mobilize "a new generation of comrades" and is fighting the junta alongside pro-democracy coalition forces in Burma. The ABSDF marked the 34th anniversary of its founding on Nov. 1. Read more here.
FEM slams Burma on its impunity for crimes against journalists
Free Expression Myanmar (FEM) marked the "International Day to End Impunity for Crimes against Journalists" on Nov. 2. Its report stated that nine journalists, including four since the 2021 coup, have been killed in Burma. FEM expressed "solidarity with all those journalists who have been seriously injured, tortured, and subject to sexual violence with no recourse to justice due to the military's complete impunity." The British embassy in Yangon stated that it would "remember and pay tribute to all the journalists in Myanmar who have risked their lives and their freedom to provide vital news." The Royal Norwegian Embassy stated that "ending impunity for crimes against journalists is one of the most pressing issues to guarantee freedom of expression and access to information for all citizens."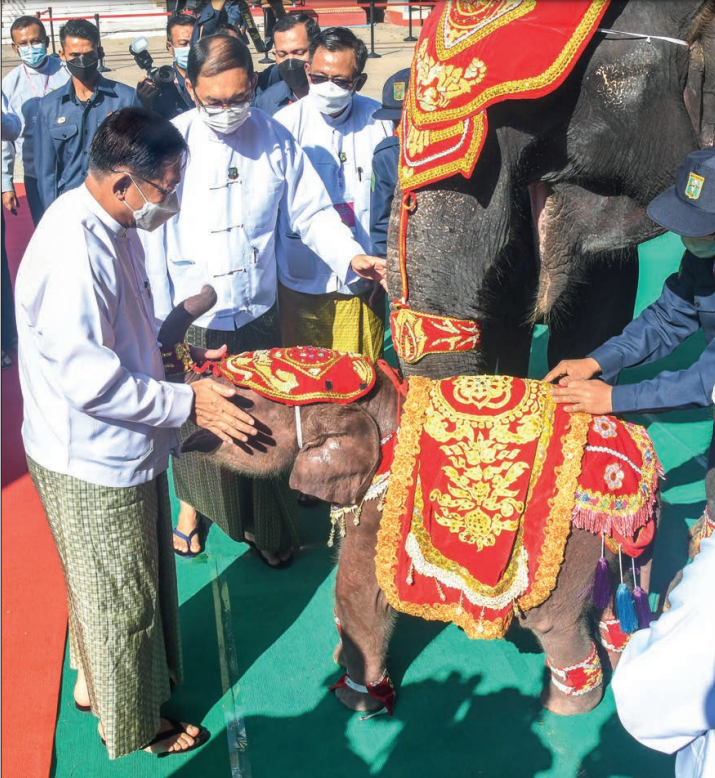 News by Region
BAGO—Political prisoners held in Pyay Prison since the coup have been sentenced between 10 to 69 years under different charges. "Phone Myint Myat was sentenced to 40 years in prison and there are still more sections left to charge him under. He still has to go to trial," a family member told DVB.
MANDALAY—Anonymous Force MDY gave its "final warning" for nightclubs to shut down before Nov. 7. This period of time coincides with Tazaungdaing holidays in Burma. The resistance group said these venues are "holding parties as if the country was peaceful like the military council desires."
Natogyi People Defence Force (NPDF) announced that it had killed one Burma Army soldier and injured another during an attack on Natogyi Myoma Police station on Nov. 1. "I heard an explosion inside the station. It was loud," a local source told DVB. On Oct. 30, a village police station 10 miles from the city was attacked with a drone but no one was injured.
RAKHINE—Twenty-four Burma army troops are reported to have been killed and 26 others were injured in fighting against the Arakan Army during the last week of October. Battles were reported in Maungdaw, Buthidaung, Kyauktaw, Mrauk-U, Rathedaung Townships, and Paletwa Township in Chin State, according to the AA. Weapons and ammunition are said to have been seized. The AA states that the Burma Army has killed six civilians and injured 21.
SAGAING—Khin Maung Hla, the Attorney General of Sagaing Region, was released from Monywa Prison on Nov. 1. "He was arrested during the coup on Feb. 1, 2021," a National League of Democracy (NLD) official stated. A court in Monywa Prison sentenced him to two years in prison under Section 505 (A) of the Penal Code last year for supporting striking civil servants who refused to work after the coup. Khin Maung Hla encouraged them to join the Civil Disobedience Movement (CDM).