FROM THE DVB NEWSROOM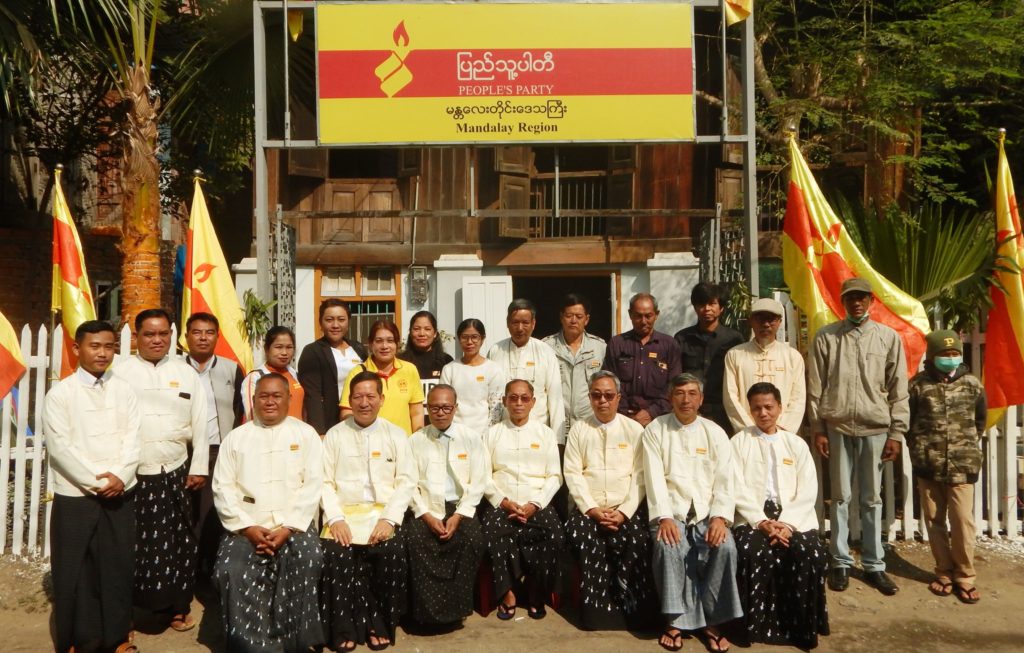 People's Party to compete in junta election
The People's Party founded by Ko Ko Gyi intends to compete in the junta's planned election, hoping to prevent "a situation in which only one party has influence" in Burma." This decision was made at the People's Party's Central Committee meeting held at its headquarters in Yangon on Feb. 27. "Choosing this path was not because I thought it would be easy, but because I am determined to face the challenges and overcome them. We have to protect and defend the pluralism that we have gained after many lives have been lost," said Ko Ko Gyi, one of Burma's 88 Generation Students. Eight political parties, including the Union Solidarity and Development Party (USDP), have announced their intention to re-register with the Union Election Commision (UEC) to participate in the election.
Arakan League for Democracy shuns it
The Arakan League for Democracy (ALD) has decided not to re-register with the UEC and participate in the planned elections, according to party officials. The decision was made at the ALD Central Committee meeting in Kyaukphyu on Feb. 25. "Our party has already said that it will not cooperate with any military dictators. Following discussions with the Central Committees and Central Executive Committees from various townships, we decided that we would not compete in the junta's upcoming elections," said Myat Tun, ALD spokesperson.
Passport services in Yangon suspended again
Passport services were unexpectedly suspended in Yangon on Feb. 27. Passport applications briefly resumed on Feb. 24 through an online booking system after a two-month hiatus. At least 8,519 people were able to apply for passports before services were abruptly suspended yesterday. Staff claimed that the booking website required "maintenance." The website of the passport office stated that its reopening date would be announced later.
News by Region
BAGO—Two Burma Army soldiers were killed at a checkpoint in Waw Township on Feb. 26, according to the Waw People's Defense Force (PDF) . "The checkpoint took bribes from [the passengers of] vehicles," the PDF told DVB.
CHIN—Twenty soldiers and police officers from the Burma Army were killed during its "Tilim Operation" in Thantlang Township over the last two months, CDF Thantlang claimed. It stated that three locals and one member of Chin Defense Force (CDF) Mindat were also killed in the operation. It claimed to have destroyed two Burma Army helicopters. The CDF Thantlang fought alongside the Chin National Army (CNA) against the Burma Army from Dec. 29, 2022.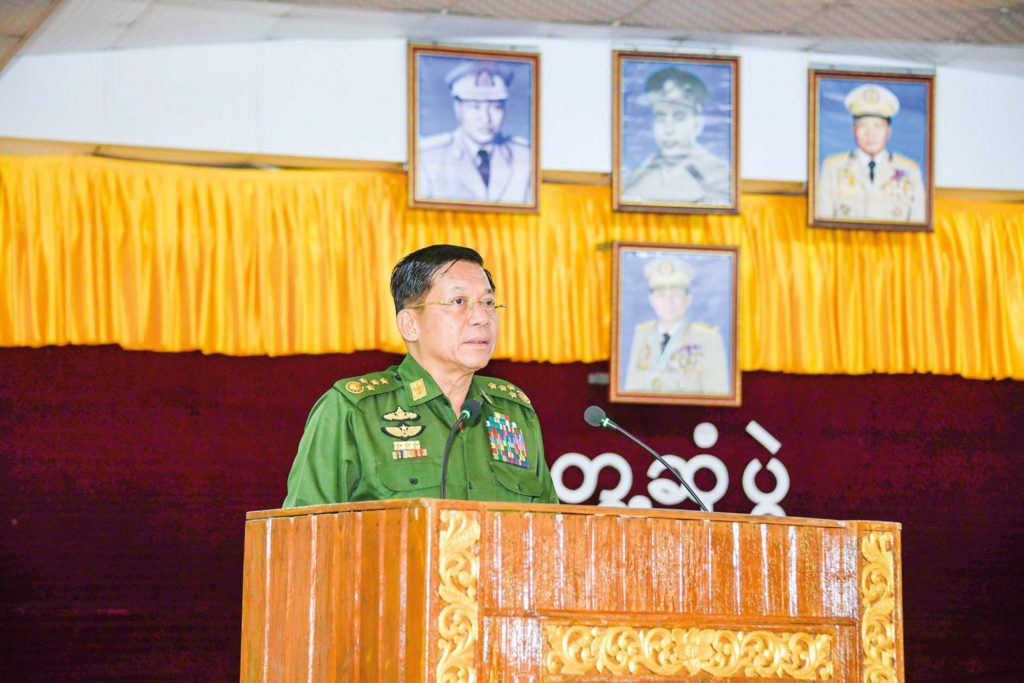 RAKHINE—Min Aung Hlaing told military officers to "obey orders" at the Burma Army's Western Command in Sittwe on Feb. 26, regime media reported. Senior military officials were in attendance, including Commander-in-Chief of the Navy Admiral Moe Aung, Commander-in-Chief of the Air Force General Tun Aung, Western Command Commander Maj. Gen Htin Latt Oo. Min Aung Hlaing also met with local businessmen in Sittwe. Security was tightened in the Rakhine capital for the visit.
The Arakan Army (AA) discussed Min Aung Hlaing's visit to Sittwe in an online meeting on Feb. 27. Khaing Thukha said the visit would not benefit the people of Rakhine if it was "political and an attempt to show a good image for the international community." The AA agreed to an informal ceasefire with the Burma Army last November. Khaing Thukha added that if the Burma Army continues to sow "disunity" among the Rakhine people and increase its presence in the state that the AA would return to "the path of war."
SAGAING—One child was killed and another was injured by artillery shells that landed in Tamu on Feb. 25. Residents said that a woman and two 5-year-old kids were hit by the shells fired by the Burma Army.
Ten people were arrested in Khin-U Township on Feb. 24. The National League for Democracy (NLD) MP Dr. Win Aung's wife and daughter were among those arrested, according to residents. Nobody knows where the 10 people were taken by police.
TANINTHARYI—At least 20 people were arrested in Tanintharyi town for alleged "anti-military activities" on Feb. 26. Burma Army troops forcibly entered homes and arrested people. "They arrested anyone they found had political related content on their phones," a resident told DVB.
A New Burma held a four-day series of arts events called "Can't Stop, Won't Stop Us Together" from Feb. 23-26 in Chiang Mai, Thailand. DVB English is on-demand via Facebook, Twitter, YouTube, Instagram, TikTok & Substack.