FROM THE DVB NEWSROOM
Regime elections may take place in 2025
The military regime will likely hold elections in 2025, according to a senior official from the military-proxy Union Solidarity and Development Party (USDP). "Elections are likely to be held in 2025," the official told AFP. Min Aung Hlaing said that the national census in 2024 must be completed before elections could be held, regime media reported.
The U.S., Malaysia, and other countries have spoken out against any regime-planned election, arguing it would not be free nor fair. The National League for Democracy (NLD) and Shan Nationalities League for Democracy (SNLD) parties were dissolved last March for failing to register with the regime's Union Election Commission.
Scam operations raided in Burma
A total of 269 suspects involved in cyber scams were apprehended by regime and Chinese authorities in northern Burma on Sept. 3, according to China's Ministry of Public Security. Among the arrested were 186 Chinese nationals, 66 Burma nationals, 15 Vietnamese nationals, and two Malaysian nationals.
The operation was jointly conducted by regime authorities and police in the Xishuangbanna Dai autonomous prefecture in Yunnan province. It targeted 11 cyber scam operations. Twenty-one of the detained allegedly played roles in scams amounting to 120 million RMB ($16.5 million USD).
NUG calls for strengthening of the CDM
The National Unity Government (NUG) Acting President Duwa Lashi La urged the public to find ways to strengthen the Civil Disobedience Movement (CDM) in order to weaken the regime. He made the remarks during a cabinet meeting held on Sept. 5. Civil servants participating in the CDM have been facing financial difficulties since the coup and some have criticized the NUG for not providing enough support.
Detained workers and labor activists released
Regime authorities released factory workers and labor rights activists arrested for demanding a minimum wage increase. "Workers detained in Insein prison as well as from Shwepyitha interrogation camp were released at the same time without any charges," said a spokesperson of the Yangon-based Action Labor Rights.
Five workers from Hosheng (Myanmar) Garment factory, two workers from Sun Apparel factory, four members of Action Labor Rights, and a tea shop owner – where a meeting was held – were arrested in June. The workers were arrested for incitement and starting "riots," regime media reported.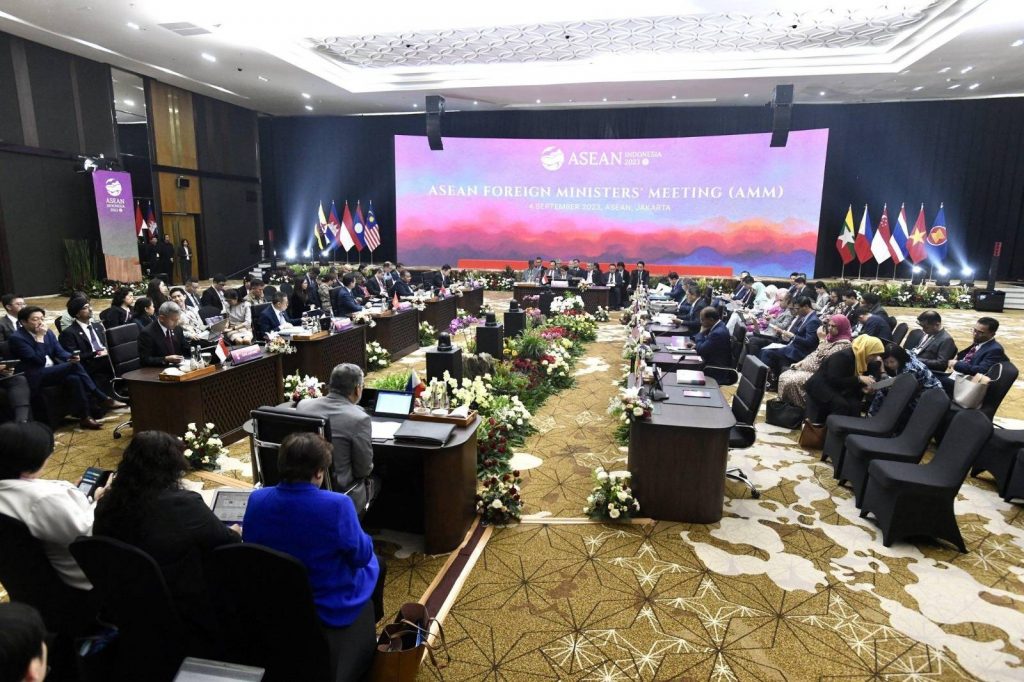 ASEAN holds military primarily responsible for violence
The Association of Southeast Asian Nations (ASEAN) issued a statement on Sept. 5 condemning the violence in Burma and held the military regime primarily responsible for the civil war in the country. The ASEAN statement was condemned by Naypyidaw. The military regime stated that Burma was not represented at the summit and the statement is in violation of the ASEAN principles of non-interference. Read more here.
News by Region
KAREN—The resistance group called Federal Wings ordered regime officials and their families to vacate military bases and related offices in Myawaddy. It also told residents residing near regime offices to relocate elsewhere. The resistance group claimed that it does not target individuals who are unarmed, including civil servants and the families of regime personnel.
On Sept. 3, the Federal Wings confirmed it launched a drone strike on an administrative office and police station in the town, killing 11 regime officials and injuring five others. The Karen National Liberation Army (KNLA) was also involved in the attack.
SHAN—Three people were killed and seven others injured by airstrikes and artillery in Muse and Kutkai townships between Aug. 27 and Sept. 5, states the Shan Human Rights Foundation (SHRF). The attacks destroyed five buildings, including a church and a school, and damaged other civilian properties.
The Burma Army has been fighting with the Ta'ang National Liberation Army (TNLA) and the Kachin Independence Army (KIA) in the two townships over the last month. Around 2,000 locals have had to flee their homes due to the fighting.
TANINTHARYI—The People's Defense Force (PDF) claimed it confiscated 20 methamphetamine pills in a village of Kyunsu Township on Sept. 5. The seizure occurred after the PDF confiscated 1,010 methamphetamine pills in the same township on Aug. 31. Three individuals were arrested in connection with the incidents.
"We will punish them to some extent, and their punishment will involve helping and working at our battalion," said a spokesperson for the PDF. All seized drugs were reportedly destroyed. Three others apprehended with drugs were reportedly released by the PDF on Aug. 22 after receiving what was described as an "appropriate punishment."
YANGON—Burma Army personnel deployed at a township hall in North Okkalapa Township shot at two men who allegedly tried to attack them with explosives on Sept. 6. "They opened fire on the attackers and tried to chase them down," said a North Okkalapa resident. There were no reported casualties. A checkpoint was set up in the area to inspect vehicles.