FROM THE DVB NEWSROOM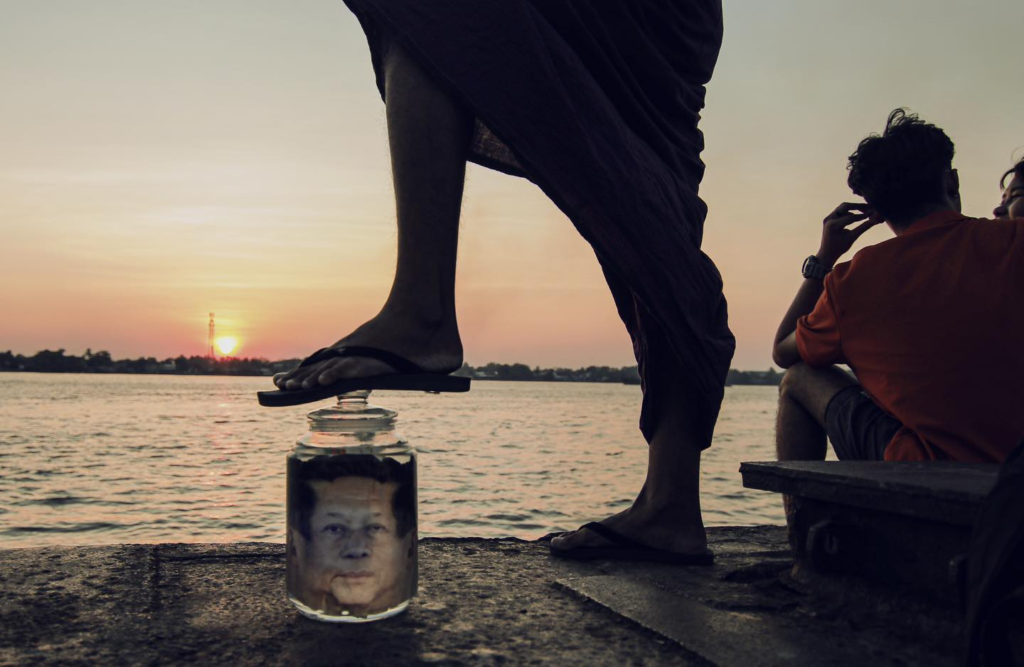 Regime vows to crush resistance forces
Min Aung Hlaing spoke about the regime's "decisive action" against the National Unity Government (NUG), People's Defense Force (PDF), and Ethnic Resistance Organizations (ERO) on its Armed Forces Day March 27. "We will respond effectively to these terrorist groups that are destroying the nation and killing people," he said. The regime's planned election was mentioned, but no date was specified. A protest group in Yangon conducted a ritual to "curse" Min Aung Hlaing. It coordinated a protest on the advice of mystics. "What we are stepping on in the picture is the real head of the terrorist leader, but I want to tell you to fight together to make it real," a spokesperson told DVB.
UK imposes sanctions on aviation fuel companies
The U.K. announced further sanctions against arms dealer Tun Min Latt, and aviation fuel supplier Khin Phyu Win, director of Shoon Energy Pte Ltd. Tun Min Latt is director of Star Sapphire Trading Company Limited, which was previously sanctioned for supplying restricted goods or technology to the regime. "The sanctions announced today are designed to reduce the military's access to fuel and military equipment," said Anne-Marie Trevelyan, U.K. Minister of State for the Indo-Pacific.
Manipur authorities to build a shelter for Burmese migrants
The state government of Manipur, India will set up temporary shelters to house undocumented migrants from Burma, Hindustan Times reported. The Manipur government will provide essential services, including a health center. They will be provided identification cards. Thousands of people have fled to India since the violent crackdown by the Burma Army following the 2021 military coup.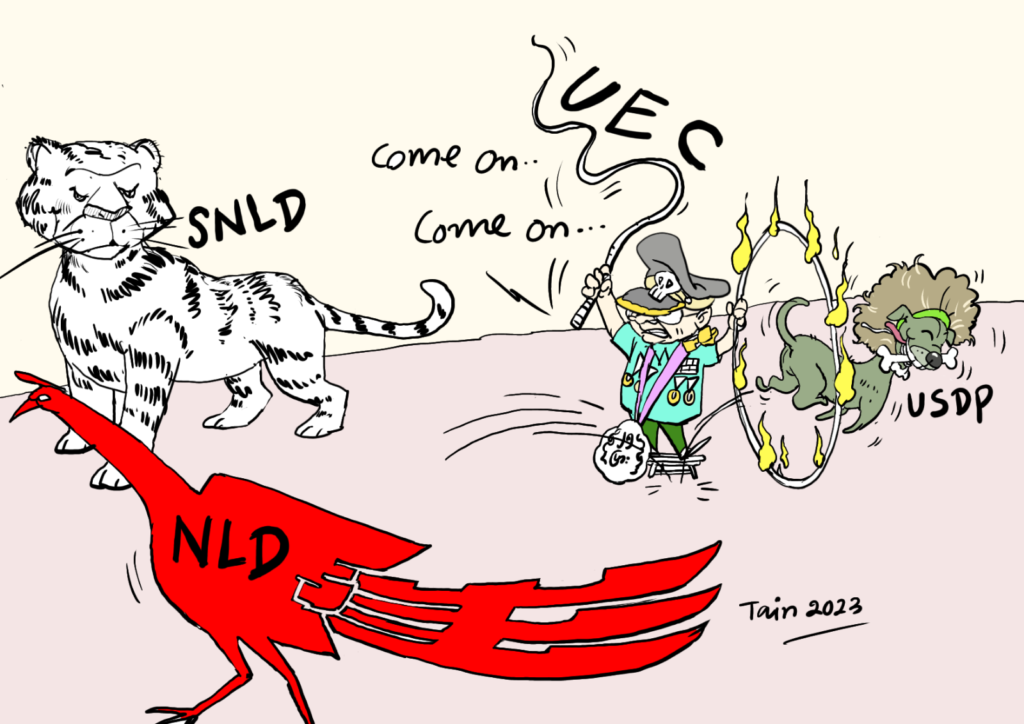 News by Region
BAGO—Thirty-one Rohingya were arrested in Mon State and Bago Region on March 26. Locals reported that the Rohingya were arrested without identification or travel documents and are being investigated by local police.
KACHIN—A military intelligence officer was killed on a road in Mohnyin Township on March 26. "I don't know which group carried out the attack," a source told DVB. Locals reported that the officer had been extorting money from motorists and arrested political activists and members of the Civil Disobedience Movement (CDM).
MANDALAY—Two soldiers were killed by an explosion near a Burma Army-owned building on March 27. The attack was conducted by a resistance group calling itself "Myananda Operation." The group stated that it hung a banner near the building and planted remote controlled explosives that were detonated when the soldiers came to take down the banner.
SAGAING—Six elderly people were killed during an arson attack in Sonkone village of Budalin Township on March 25. "Locals fled the village without the elderly as they cannot run due to their poor health," a local told DVB. An estimated 450 homes were destroyed, according to locals.
YANGON—A Mytel telecom tower was damaged by an explosion in Mingaladon Township on March 27. "They also found another bomb in the area," a local said. Another explosion was reported at a snake antivenom factory in Kulakon village of Hmawbi Township. No casualties were reported.