FROM THE DVB NEWSROOM
The Shan Human Rights Foundation (SHRF) released its report "Trapped in Hell" on Oct. 18. It details abuses suffered by victims of Chinese cyber crime syndicates after being forced to work at online scam centers in northeastern Shan State. It outlines how people were trafficked and coerced into working in online scams, gambling and pornography in the Kokang Self-Administered Zone and Wa State, located on the China-Burma border.
Three of those interviewed were students who dropped out of school after the 2021 military coup. One was a nurse who joined the anti-coup Civil Disobedience Movement (CDM). All four sought jobs in northeastern Shan State last year. One had already been working at a casino in Laukkai, the capital of the Kokang Self-Administered Zone since 2019. Kokang is administered by the pro-military Border Guard Force (BGF). Wa State is controlled by the United Wa State Army (UWSA), one of Burma's largest ethnic armed groups.
The three students and CDM nurse were smuggled into the Wa cities of Panghsang and Mong Bawk in September and October last year after they accepted fraudulent job offers. Soon after arriving in Wa State, their captors forced them to participate in crime unless they paid money to be released. They reported being forced to scam people online and take part in pornographic videos. One was reportedly kept as a sex slave by the Chinese captors and allegedly raped in Panghsang and Mong Bawk.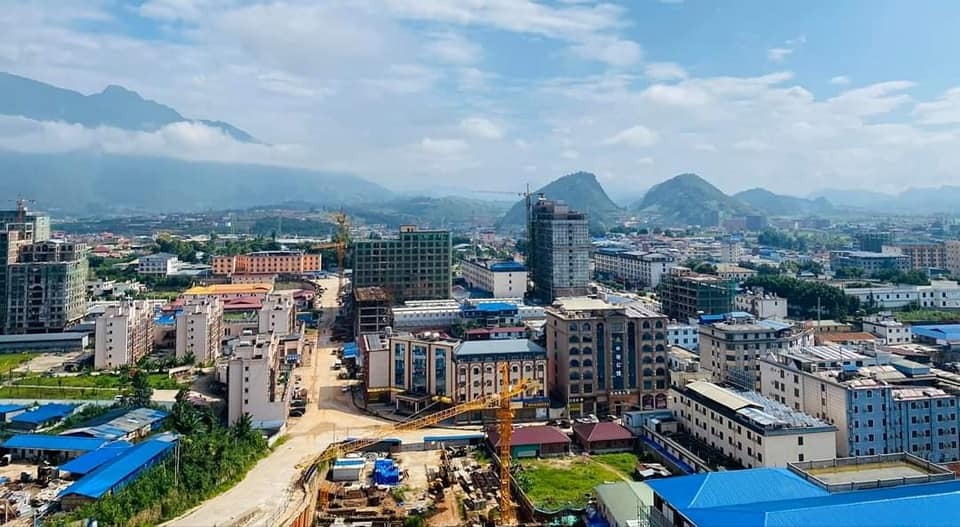 The four were physically assaulted and received electric shocks, if they tried to resist. Others faced solitary confinement for disobeying orders and work assignments. The women were sexually assaulted for refusing to work. A woman working at an online casino in Laukkai said that her sister, who had worked with her, committed suicide after her bosses accused her of embezzlement and allegedly raped her. One of the women who was trafficked managed to flee from her captors while the other was released after her family paid 12,000 RMB ($1,640 USD).
"SHRF urges the Kokang and Wa authorities to stop colluding with and protecting the criminal gangs operating in their areas, and urges China to take more effective measures to hold their citizens to account for involvement in these operations," it stated.
The SHRF report comes as Chinese, Wa, and regime officials have launched crackdowns on cyber scam syndicates. Both the regime and China have issued arrest warrants for Chen Yanban, the Wa State Minister for Construction, and Xiao Yanquan, a former United Wa State Army (UWSA) brigade leader and the mayor of Moung Neng county in Wa State.
The two Wa State officials been accused of being key players in cyber scam operations along the border. They were dismissed from the UWSA, which repatriated more than 1,200 China nationals on Sept. 6-7, arrested on suspicion of being involved in cyber scam operations in Wa State.