FROM THE DVB NEWSROOM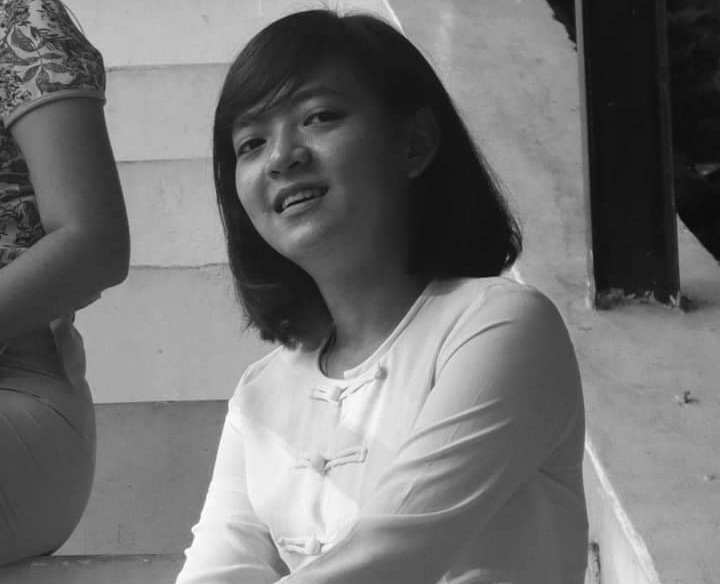 Student union members freed in amnesty
Seven members of the Dagon University Students' Union (DUSU) were released from Insein, Thayat and Tharyarwaddy prisons on May 3. The DUSU expressed concern about its leaders, including Wutt Yee Aung, who wasn't released and has faced health problems since her arrest.
No political prisoners were released in Rakhine State, Chin State or Naypyidaw Union Territory on May 3. Here's a breakdown of those released from each state and region as reported by regime media.
Kachin State: 14
Karenni State: 101
Karen State: 9
Mon State: 26
Sagaing Region: 47
Shan State: 65
Ayeyarwady Region: 48
Bago Region: 450
Magway Region: 94
Mandalay Region: 911
Tanintharyi Region: 49
Yangon Region: 339
Death sentences of 38 prisoners commuted
The death sentences of 38 prisoners in Burma will be commuted to life imprisonment, regime media reported. The directive was issued after 2,153 political prisoners were freed on May 3. The names of the 38 prisoners on death row having their sentences commuted to life in prison have not been announced. The Assistance Association for Political Prisoners (AAPP) stated that 154 people have been sentenced to death since the 2021 coup. The regime executed four democracy activists in July 2022, including Phyo Zeyar Thaw and Kyaw Min Yu (aka Ko Jimmy).
NUG local administrations present in 171 townships
The National Unity Government (NUG) stated on May 3 that over 300 battalions of the People's Defense Force (PDF) have been established across Burma since 2021. It claimed 30,000 regime troops have been killed and over 10,000 injured on the battlefield with more than 13,000 military personnel defecting to resistance forces. The NUG claimed it had formed local People's Administrations in 171 townships and had collected over K10 billion ($4.78 million USD) in taxes and fines. The NUG Ministry of Justice has appointed at least 118 judges to oversee 25 courts. It stated that it has provided K6.6 billion ($2.3 million USD) worth of humanitarian assistance to 200,000 displaced persons (IDPs) and K4 billion ($1.9 million USD) worth of emergency assistance to 50,000 Civil Disobedience Movement Movement (CDM) members.
News by Region
KAREN—Karen National Union (KNU) leaders were elected on May 3 during its 17th Congress. P'doh Saw Hser Gay was selected as Vice-Chairperson. P'doh Saw Tah Doh Moo was selected as General Secretary. P'doh Saw Thaw Thi Bwe was selected as 1st Joint General Secretary. And P'doh Saw Hla Tun was selected as 2nd Joint General Secretary. P'doh Naw Myaing Poe was selected to remain Chief Justice. "The KNU Congress expelled those who misused the organization's name and promoted their own interests. Those who didn't speak up or chose not to work were also removed. Young people who were active were re-elected. There are many youths involved at this time," a KNU official told DVB. A committee will be formed to investigate leaders accused of "violating KNU policy" in regards to involvement in a controversial Chinese infrastructure project.
KARENNI—A total of 139 people, including 107 political prisoners, were released from Loikaw Prison on May 3. The Progressive Karenni People Force (PKPF) stated that 32 political prisoners had almost completed their sentences.
MAGWAY—Thirteen Rohingya detained by the Burma Army in Aunglan Township were re-arrested on May 3 after attempting to escape. "The driver has not been arrested yet but all thirteen Rohingya were arrested," said an officer with the Highway Police Force. The Rohingya are being held at Aunglan Police Station.
NAYPYIDAW—The Ministry of Planning and Finance announced that it will extend its tax exemption of electric vehicles until March 2024. Electric vehicles that will not be taxed include those imported with Semi-Knocked Down (SKD) systems, Completely Knocked Down (CKD) systems and Completely Built Up (CBU) systems.
Chinese Foreign Minister Qin Gang visited Than Shwe on May 2, according to China's embassy. They reportedly discussed relations between the two countries and China's support for the "sovereignty and territorial integrity" of Burma. Qin Gang also met with Min Aung Hlaing and other regime officials.
Two police officers were injured when a security checkpoint was attacked on May 3 in Ottara Thiri Township. The gate was reportedly attacked with explosives. "Bombs were thrown first. Then we could hear gunshots," a local told DVB.
RAKHINE—A Rohingya delegation will visit Rakhine State on May 5 to assess the viability of a regime-backed repatriation plan, the Dhaka Tribune reported. They will be accompanied by officials from Bangladesh. More than 1,100 Rohingya are planned to be repatriated in the first phase of the plan. Many Rohingya are opposed to the repatriation scheme. Over 700.000 Rohingya were forced to flee their homes in 2017 after the Burma Army launched a military campaign labeled "a textbook example of ethnic cleansing" by the U.N. In 2022, the U.S. government recognized it as genocide.
Watch our latest report on the dwindling financial support to the Civil Disobedience Movement. DVB English is on-demand via YouTube, Facebook, Twitter, Instagram, TikTok & Substack.