Business Labour Issues Lead Story News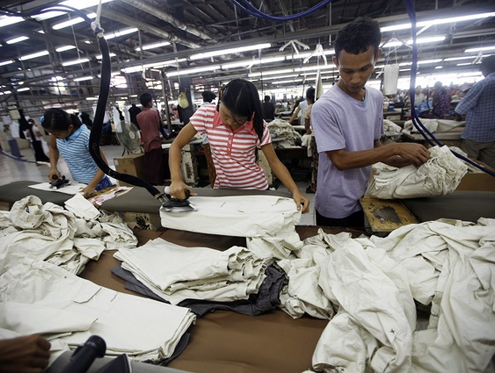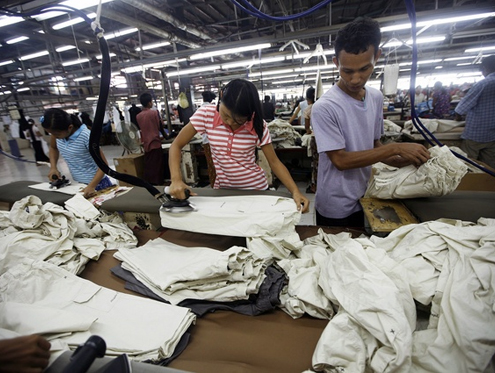 Negotiations are currently being held in Rangoon which may pave the way for an official minimum wage in Burma.
DVB sat down with ILO country liaison officer Steve Marshall to discuss how five years of political and economic reforms have touched Burma's working class.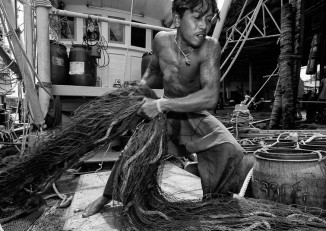 Thai authorities are issuing labour ID cards to migrant workers within its fishing industry to combat rampant human trafficking in the trade.
More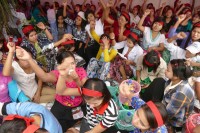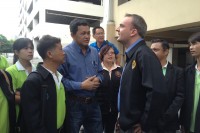 A potentially precedent-setting trial began on Tuesday in Bangkok, as British activist Andy Hall faced the first of four libel charges against him for his research about a Thai company's alleged abuse of migrant labourers, the majority of whom are Burmese

Burmese migrant workers say they are being held captive and forced to work for half the minimum wage.

Burma's parliament has announced it will ratify the International Labour Organization's Convention on the Worst Forms of Child Labour on 18 December, exactly one year after signing.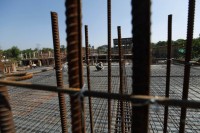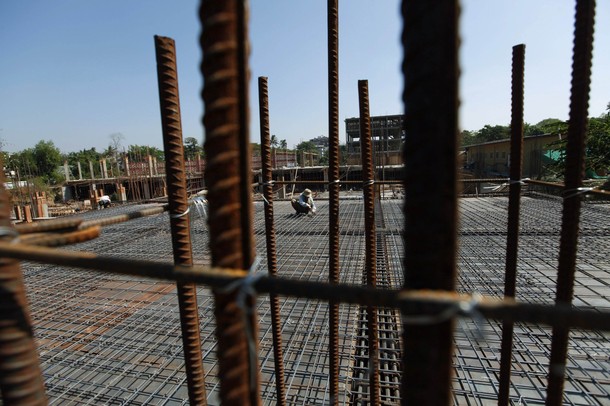 The leader of Federation of Trade Unions Myanmar was the first Burmese elected to the ILO's governing body.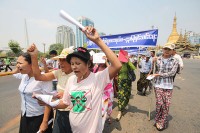 Around 200 workers amassed in front of Rangoon's City Hall on Thursday to mark International Workers' Day, also known as May Day. Demonstrators demanded greater rights and protection for Burma's labourers.

Despite signing an action plan with the UN last year and releasing dozens of child soldiers from time to time, as the Tatmadaw did yesterday, experts assert that the military continues to recruit and use children in its armed forces
Factory staff injured in work-related accident that left seven dead send letter to Labour Administration Department demanding justice
President Thein Sein passes Labour Organisation Bill into law, granting Burmese workers rights not seen under 50 years of military rule
Civil servants and civilians ordered by top government official in Chin state to clear areas of town for construction or face salary cuts
Child soldier ran away from the army is feared to be under torture after captured by authorities for desertion
Trade union consortium claims Bangkok is guilty of violating international law on the rights of migrants working without protection
Farmers turn to ILO but risk heavy retribution from Burmese government, which has a history of zero tolerance towards complainants
A group of Asian labour associations condemn an apparent 'ruling' that promises to fire and blacklist workers who participate in industrial action, with new labour laws possible post-election
International Labour Organisation sends out ominous warning with implications for Burma which has never signed the UN child labour convention
Feb 23, 2010 (DVB)-Eleven Burmese farmers whose controversial sentencing last year after a land dispute with the Burmese junta received widespread attention have been released from prison early. The farmers,[…]
Feb 12, 2010 (DVB)-The International Labour Organisation will begin circulating leaflets on forced labour and child solider recruitment across Burma, but not before it is passed through the regime's notorious[…]
Feb 4, 2010 (DVB), Seven villagers in central Burma remain in captivity after being abducted by the Burmese troops in December last year, while a neighbour claimed they had been[…]
Jan 20, 2010 (DVB), The International Labour Organisation has agreed the extension of a 'supplementary understanding' with the Burmese government regarding illegal use of forced labour in the country. The[…]
Jan 7, 2010 (DVB), The International Labour Organisation is looking to change its approach to dealing with issues of child soldiers and forced labour in Burma, with a top-level ILO[…]
Dec 11, 2009 (DVB), Two farmers involved in a land dispute in Burma which was taken up by the International Labour Organisation were yesterday given seven-year prison sentences. A relative[…]