FROM THE DVB NEWSROOM
UN Refugee Agency visits northern Arakan State
A delegation led by the U.N. High Commissioner for Refugees (UNHCR) Assistant High Commissioner for Operations, Raouf Mazou, visited Yan Aung Myay Internally Displaced Persons (IDP) camp in Buthidaung Township, Arakan State on Nov. 5.
"They asked about our situation in the IDP camp and returning home. I told them I want to go back but Arakan Army and the Burma Army troops are still deployed in the villages. The government and the UN supported us at first, but now there is no support at all," said a woman living at the IDP camp.
The UNHCR was accompanied by officials from the regime's Ministry of Social Welfare Relief and Resettlement, which stated it had suspended aid to four IDP camps in October 2022. More than 13,000 Buthidaung residents have been sheltering at four IDP camps since 2018.
Key town in Sagaing comes under NUG control
The National Unity Government (NUG) Ministry of Defense stated that the People's Defense Force (PDF) seized control of Kawlin, Sagaing Region on Nov. 6. Fighting between the PDF and the military began there on Nov. 3.
"In previous days, the military launched at least 20 airstrikes. Two civilians were killed by the Burma Army that were deployed at the administration office," said a Kawlin resident.
Two civilians were killed and five PDF fighters were injured. Over 5,000 residents were displaced from their homes. Buildings in the town were destroyed by airstrikes and artillery. Telecommunications services remain unavailable.
Thais in northern Shan State to be repatriated via China
Bangkok will repatriate 162 Thai nationals trapped in Laukkai, which is located in the Kokang Self-Administered Zone of northern Shan State, over the border into China rather than overland to Thailand due to the fighting between the military and the Brotherhood Alliance, the Bangkok Post reported.
All 162 Thais were rescued from Chinese cyber scam centers last month and are under the care of the military. Thailand's Deputy Police Chief Surachate Hakparn traveled to Yangon on Nov. 6 to discuss repatriation plans with military officials. He said the Thais will be repatriated via Kunming, China.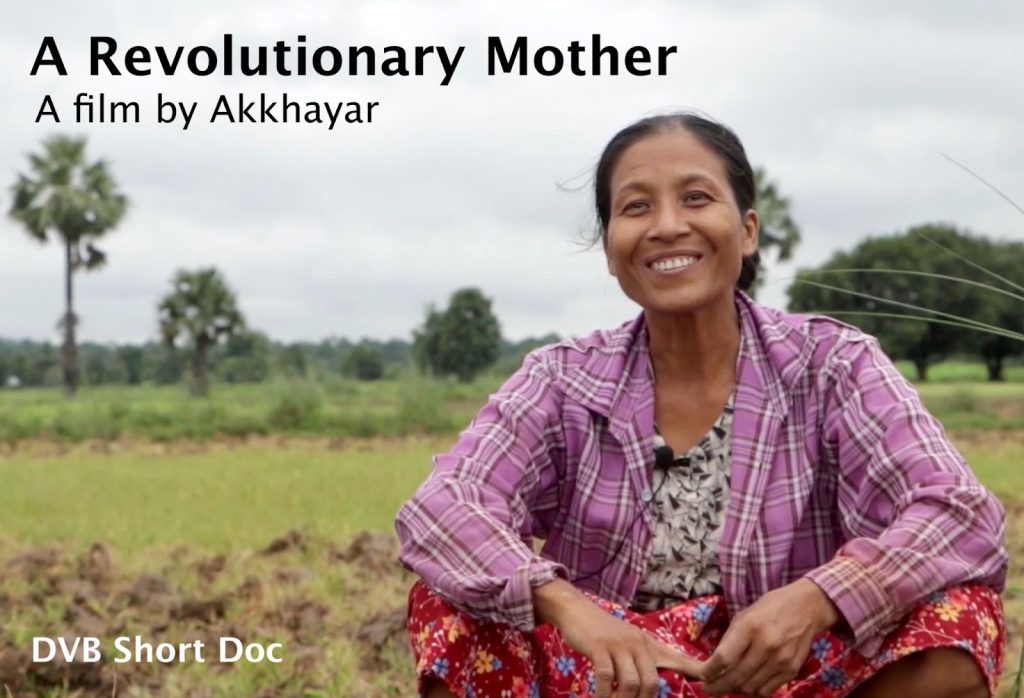 News by Region
KACHIN—Two civilians sheltering at a Kachin Baptist Church in Dawthponeyan, Momauk Township were injured by artillery on Nov. 5. "We heard the sound of artillery fire that morning. IDPs are sheltering there," said a Dawthponeyan resident.
NAYPYIDAW—The military states that it has received more than 6.7 billion kyat in donations for soldiers fighting against the Brotherhood Alliance from Nov. 1-4. Regime media reported that the funds came from 640 donors. The largest donation came from Naypyidaw.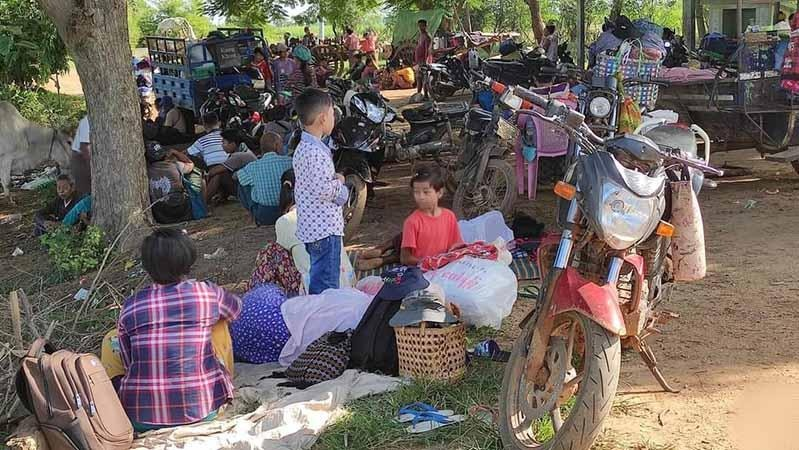 SAGAING—More than 20,000 Pale Township residents have been displaced from their homes due to fighting between the military and anti-coup resistance forces in Chaungna village on Nov. 4. They are now in need of food and medicine.
SHAN—Business people stranded in Laukkai, Kokang Self-Administered Zone in northern Shan State, have been paying the military 700,000 Yuan ($96,154 USD) per person to be airlifted out of the city by helicopter since Nov. 1. Security checkpoints have been set up around Laukkai.
"The rich people transported by helicopter were not sent to China but to Burma. People like us who don't have money are left to die," said a migrant worker in Laukkai. People in Laukkai have been facing food shortages since fighting began on Oct. 27.
YANGON—Regime Minister of Information Maung Maung Ohm said that artists must go to northern Shan State to entertain the military on the frontline. He made the remarks during a meeting for the 2023 Academy Award ceremony in Yangon on Nov. 5.
He blamed the fighting in northern Shan State on the "terrorist activities of three insurgent groups" and added that the performances would boost troop morale. "The [military] will use us once they need to. Many artists no longer believe that they exist to be used," said an unnamed Burmese artist.
(Unofficial rate: $1 USD = 3,270 kyat, Official rate: $1 USD = 2,100 kyat)