Watch today's top stories with Sonya Carassik Ratty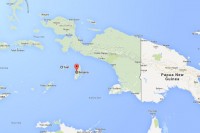 The first group of Burmese migrants among those rescued from slavery on remote Indonesian islands are flown to Rangoon on a government-sponsored flight.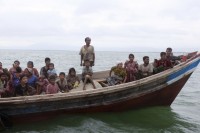 More than 500 migrants, thought to be Rohingya refugees and Bangladeshis, were rescued from boats off the coast of Indonesia's northern Aceh province on Sunday, 10 May and given temporary shelter at a mosque in the town of Seunuddon.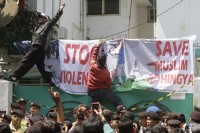 Anti-terrorism squad kills six suspected militants and arrests another during an extended standoff at a house near the Indonesian capital which comes as an investigation continues into an alleged plot to bomb the Burmese embassy.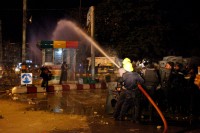 Burma loses 1-0 to Indonesia on a night that will be more remembered for the disgraceful scenes after the match when disgruntled fans tore up seats, set fires and confronted riot police in the streets of eastern Rangoon.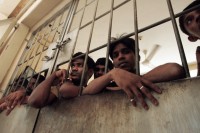 An Indonesian court jails 14 Muslim Rohingya men from Burma for nine months each for bludgeoning eight Buddhists from their country to death in an Indonesian detention centre.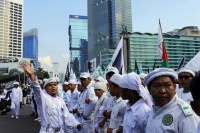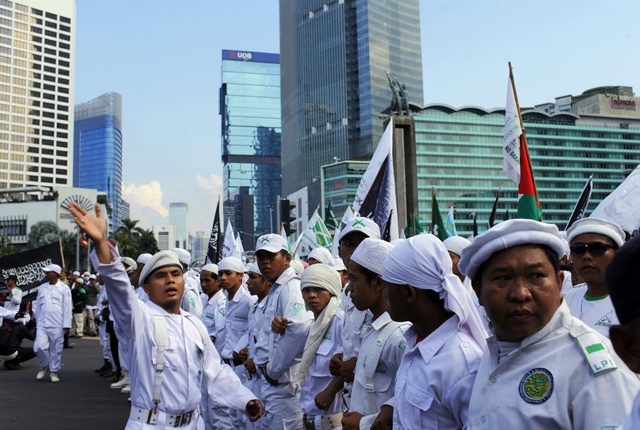 The alleged mastermind of a plot to bomb the Burmese embassy in Indonesia led a group of Islamic extremists intent on avenging the "massacre" of Rohingya Muslims, a Jakarta court hears.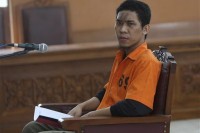 A suspected Indonesian extremist plotted with other Islamic militants on Facebook to bomb the Burmese embassy to avenge the killing of Rohingya Muslims in that country, a court heard Wednesday.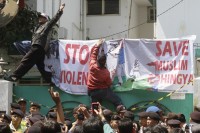 Indonesian anti-terrorism police arrest five men suspected of being members of a militant group accused of plotting several attacks in the country, including a bomb plot against the Burmese embassy in May.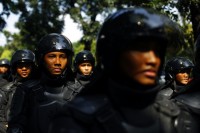 Indonesian police have arrested the alleged fundraiser of a failed plot to bomb the Burmese embassy in the capital Jakarta in May, an official said Monday.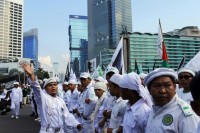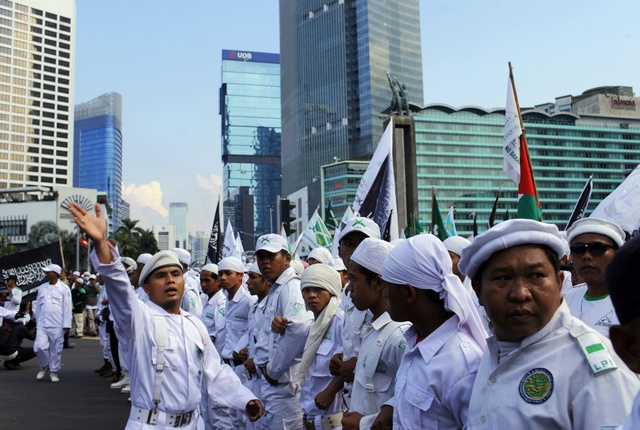 A bomb that exploded at a Buddhist temple in the Indonesian capital Jakarta bore the words "we are responding to the screams of the Rohingya", the place of worship said Monday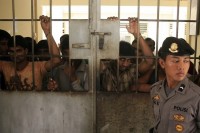 While Indonesias' population at large is accepting of the increasing number of Rohingya washing up on its shores, authorities have not extended the same warm welcome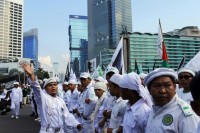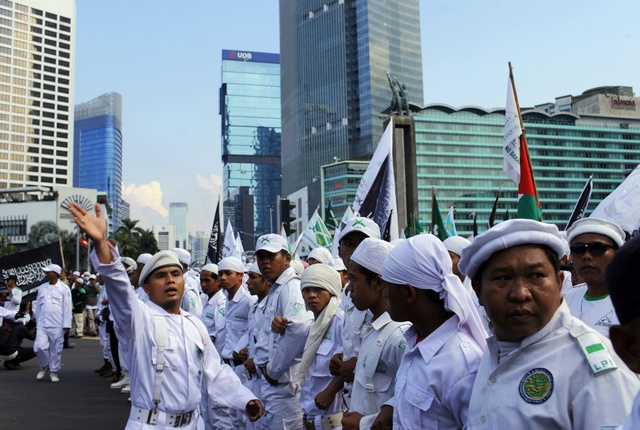 Indonesian police have arrested the alleged mastermind of a failed plot to bomb the Burmese embassy and another man suspected of being the bombmaker

Indonesia's anti-terror squad kills seven suspected militants and arrests 13 during raids in four cities. Several are suspected to be involved in the Burmese embassy bomb plot last Thursday.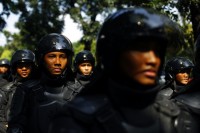 Indonesian police have shot dead seven terror suspects in raids over the past two days, including several with alleged links to a plot to bomb the Burmese embassy, officials said Thursday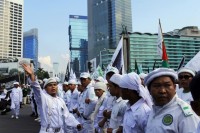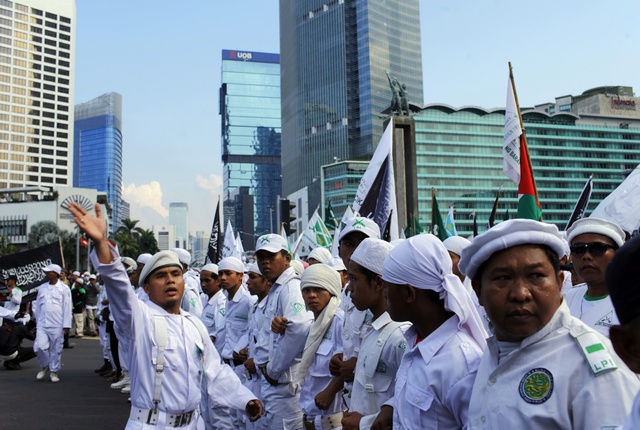 Indonesian anti-terror police on Wednesday shot dead three men suspected of involvement in a plot to bomb the Burmese embassy after a seven-hour firefight at their hideout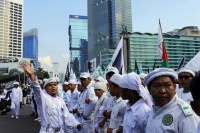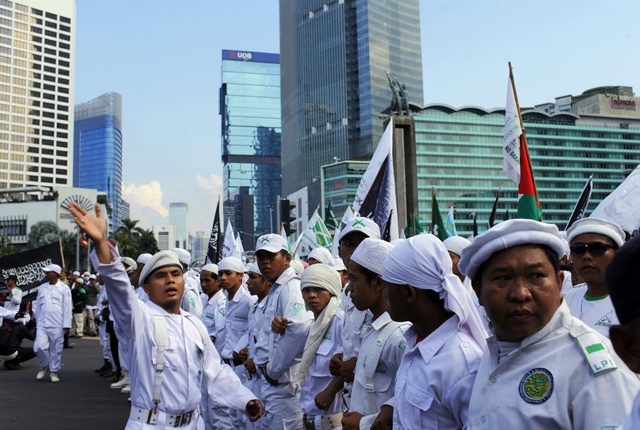 Indonesian anti-terror police exchanged fire Wednesday with four men holed up in a house and suspected of involvement in a plot to bomb the Burmese embassy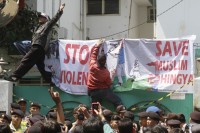 Indonesian anti-terrorist police have detained two men suspected of planning a bomb attack on the Burmese embassy in Jakarta on Friday in the wake of fresh violence against Muslims in Burma