"I just felt like I wanted to die. I didn't want to live in the world anymore,"40-year-old Neng Kho Lhing said, describing how she felt after five years of marriage, facing daily beatings from her husband. She said that during the first two years they were happy together, but after she gave birth to a second daughter, he started to hit her.
For Neng Kho Lhing, an ethnic Kuki, divorce was never an option. She, like many other women in her shoes, never even considered seeking help. After four increasingly violent years with her husband, he started a relationship with another woman. Her parents told her to move back into their home but, she says, "I couldn't leave my children as they were too young, and I was pregnant with another baby."
The founder of the Kuki Women's Human Rights Organization (KWHRO), Nga Ngai, explains, "In Kuki customary law, if a woman wants a divorce because of abuse, she can leave — but men always get the children, house and rights to family property."
The current legal system in Burma is an amalgam of customary law, statutory law, and judicial decisions. Customary laws include Burmese Buddhist law, Hindu law and the traditional customs of different ethnic groups. The laws around marriage, divorce and inheritance vary according to their respective codes.
Nga Ngai says the victim-blaming culture and stigma a woman faces if she seeks help prevents many from speaking out. "In our society and community, domestic violence is always happening and, in most of these cases, women and girls feel very ashamed to report matters to police."
Domestic violence victim Neng Kho Lhing said, "When I saw my children's faces it was very difficult, so I decided getting beaten up every night is just one thing — but the pain in my heart if I were to leave my children is another thing."
In Sagaing Division, the ethnic Kuki face discrimination because their ethnicity is not recognised as one of the official 135 ethnic groups of Burma. And for Kuki women the inequality gap widens even further: Their rights are not recognised in society or in the home.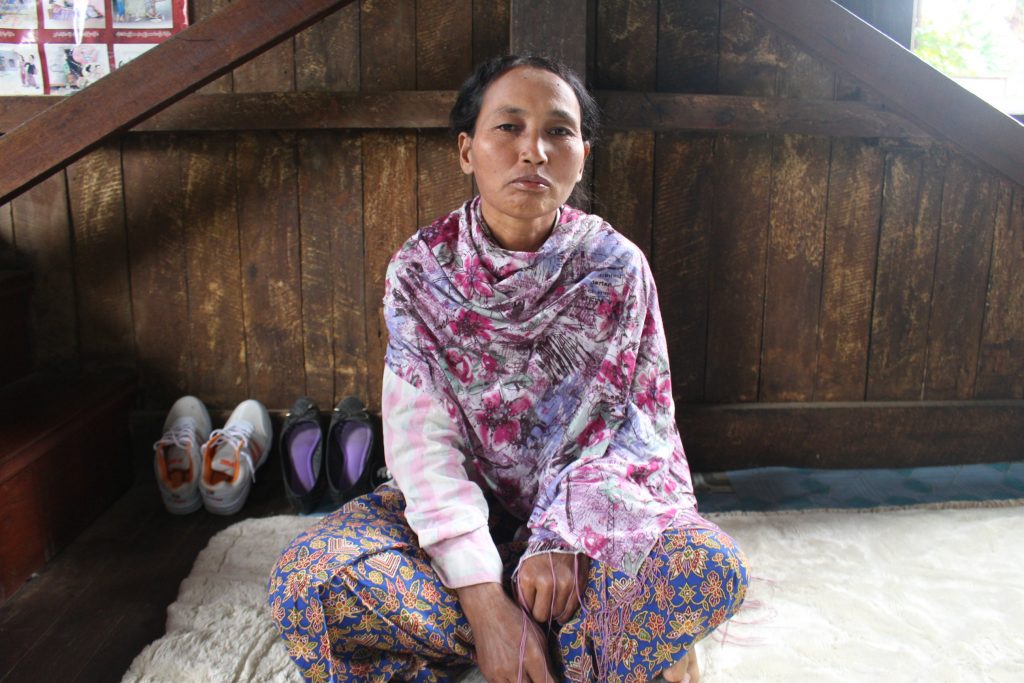 Lack of awareness and access to legal aid in rural areas
Neng Kho Lhing's experience is not unique to the Kuki community.
Women and community members demonstrating against violence against women and girls met on Nov. 29 in the Tamu Conference Centre to raise awareness that domestic violence is a crime and that women have a right to report it and seek protection. Owing to the obvious lack of a support system, domestic violence has been grossly undocumented and under-reported in Sagaing Division, a fact that drove the Kuki women's group to raise the issue of violence against women and girls.
Former National League for Democracy party member and leader of the Tamu local market, Khin Maung Gyi, addressed the crowd at the Tamu event, saying, "Looking at it from a cultural perspective but also from a religious perspective — as a Buddhist I feel it is my responsibility to come in and support the women here. As someone who has daughters, I empathise with the costs women face from domestic violence."
Another speaker at the event, Aye Aye Myint, a local pharmacist in the community, urged women to speak out against violence.
"We can stand by ourselves and live on our own, but because of our culture women are still afraid to leave [violent relationships]," she said.
Raising awareness about women's rights has been the focus of a new three-month internship programme for women offered at KWHRO, so girls and women can learn about human rights, democracy, violence against women, basic English and computer skills. All teachers are volunteers and juggle work and family life in addition to working at the Kuki Women's Centre. But as Neng Boi says, the volunteers feel compelled to help other women in difficult situations.
"I want to empower women," she states simply.
Nga Ngai recently collected 3,031 signatures to lobby the local Kuki Custom and Literature Committee to reform laws that discriminate against women. Two of these reforms call for not only sons but also daughters to inherit property, and for a minimum quota of two Kuki women on each village's Custom and Culture Committee.
The director of Legal Clinic Myanmar, Hla Hla Yee, says in the majority of rural areas there is a complete lack of legal knowledge.
"They [women] are scared and lack trust in the formal justice system," she said. "And free legal aid services are also limited."
Legal Clinic Myanmar has a firm of 36 lawyers who provide free legal advice. Last week they led a "Women's Access to Justice and Policy Advocacy" workshop in Naypyidaw, calling for more support for women. Hla Hla Yee emphasised that men's dominant attitudes toward women are the main cause of abuse.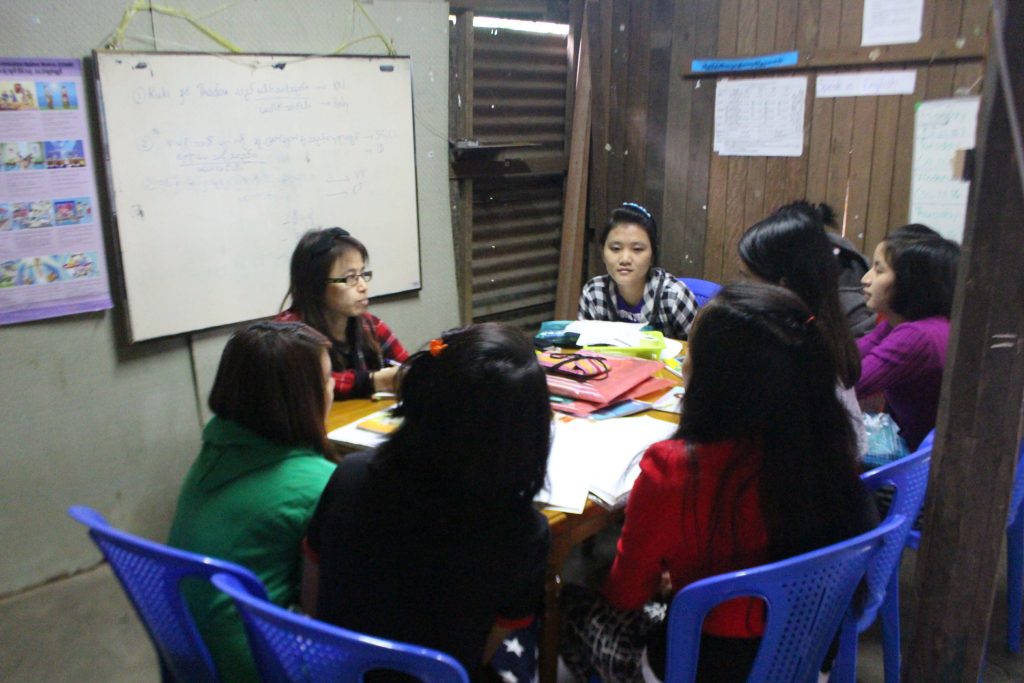 Slow progress
Gender Equality Network (GEN) Director May Sabe Phyu says there has been no progress with the drafting and introduction of a law that protects women from violence.
When DVB asked Naw Tha Wah, minister for Social Welfare, Relief and Resettlement, about progress on law-drafting, she said, "We have received recommendations about the PoVAW [Prevention and Protection of Violence against Women] law from the Union Supreme Court."  She confirmed the department is also arranging another law core group meeting soon. However, she said they are trying to provide immediate assistance though a new hotline that provides counselling, which was launched two months ago, alongside the establishment of two new women support centres, in Mandalay and Rangoon.
Without strong laws and protection, women continue to fall through the cracks. May Sabe Phyu says there also needs to be drastic reform in police's handling of reports of violence against women (VAW)."Currently the issue of under-reporting of cases is [because of] poor handling by the police, such as making jokes or negative comments to the women who come forward to the police station to report," she said.
Women's League of Burma General Secretary Julia Marip agrees. "Making a law for the protection of women and girls is very important, as is imposing the rule of law," she said. "Regarding [the enforcement of] rule of law, it's important that police are well trained on VAW. There must be an end to corruption, which is one of the biggest barriers to justice."
She adds, "In a lot of cases, women withdraw the cases because they do not want to face intimidating questions by the police."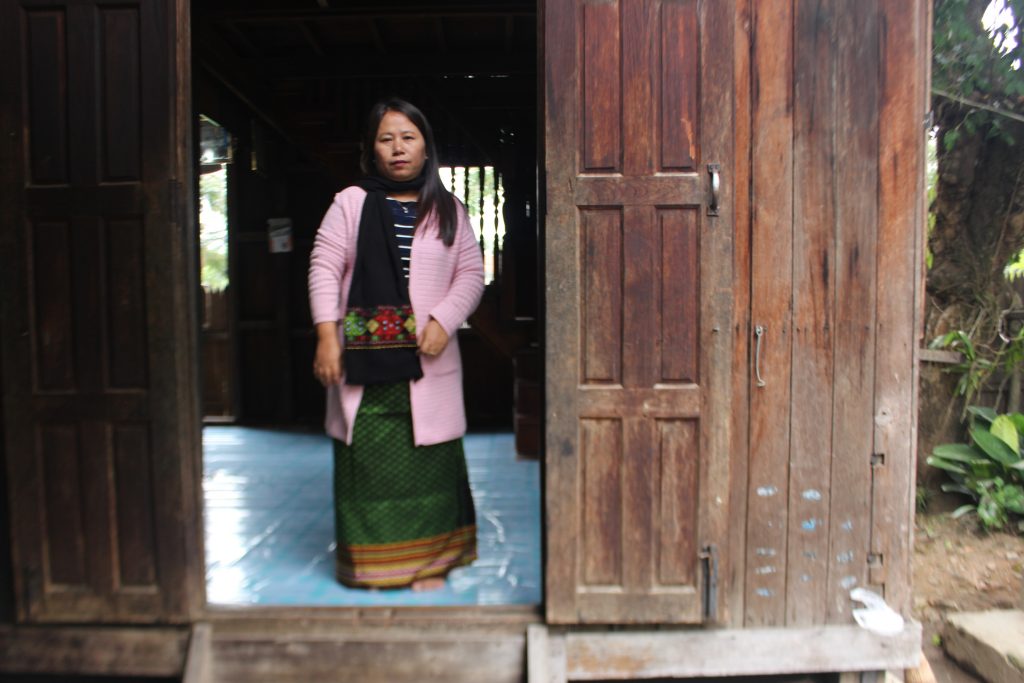 Where is the protection?
In a previous interview with Daw Hla Hla Yee, she said more legal aid in rural areas is critical. Without it, she warned, there is no intervention to break the cycle of violence.
Due to fear of the police, many women do not report cases of abuse to law enforcement. Instead mediation is usually sought. When Neng Kho Lhing went to Kuki women for support. Nga Ngai tried to assist by following the Convention on the Elimination of all Forms of Discrimination Against Women (CEDAW) guidelines in lieu of legal assistance.
[related]
Neng Kho Lhing explains, "When I came to Kuki Women, they helped write a letter and a contract to say he won't take our house as he is with another woman."
Both May Sabe Phyu and Nga Ngai say that although it is not written into law, in many rural areas the customary practice of men receiving both children and property is because the children have the man's family name.
"I am Kachin and I can tell you firmly that when a woman wants a divorce, she usually has to leave the property and children with the husband," said May Sabe Phyu. She also says people don't want to admit these practices are still very common.
"A lot of people may argue that it's not practiced everywhere … but it remains the customary practice, especially in rural areas like Chin or Kachin [states]."
Julia Marip is calling for serious action to abolish discriminatory cultural practices.
"This is supposed to be the state's obligation — to abolish all the cultural practices discriminating against women and girls," she said. "Education and awareness-raising to the ethnic culture groups is also important."
Neng Kho Lhing says she still fears her husband will break the contract they both signed and take her property. She wishes he had helped provide support for the family as she can't afford to send her children to school. "I just want to afford to pay for my oldest child to finish her exams. I don't want other women to experience the violence I have because it is very difficult to survive."