FROM THE DVB NEWSROOM
DVB Peace Doc: "Missing Home"
DVB Peace Documentary 2022 Finalist "Missing Home" shares the story of a Chin woman from Paletwa, Chin State. She lost her home and everything she owned in 2018, during the war between the Arakan Army (AA) and the Burma Army. In this documentary, she shares her hopes of one day returning home to Chin State, and her daily frustrations of not knowing how to communicate with others in either Burmese or Rakhine languages.
Electric taxis to run in Yangon and Naypyidaw
Forty Chinese-made electric vehicles (EV) are arriving in Burma and will operate as taxis at Yangon Airport and Tha Pyay Gone market in Naypyidaw, regime media reported. The junta's Ministry of Energy stated that it will install EV charging points at 24 fuel stations in Yangon and at 14 fuel stations in Naypyidaw. According to municipal staff, the EV chargers will be installed in 11 townships of Yangon, including Thaketa, Sanchaung, South Okkalapa, Dala, Mingaladon, Hlaing Thar Yar, Shwe Pyi Thar, Dagon Seikkan, East Dagon, North Dagon and South Dagon. The 14 charging stations in Naypyidaw will be installed in five townships.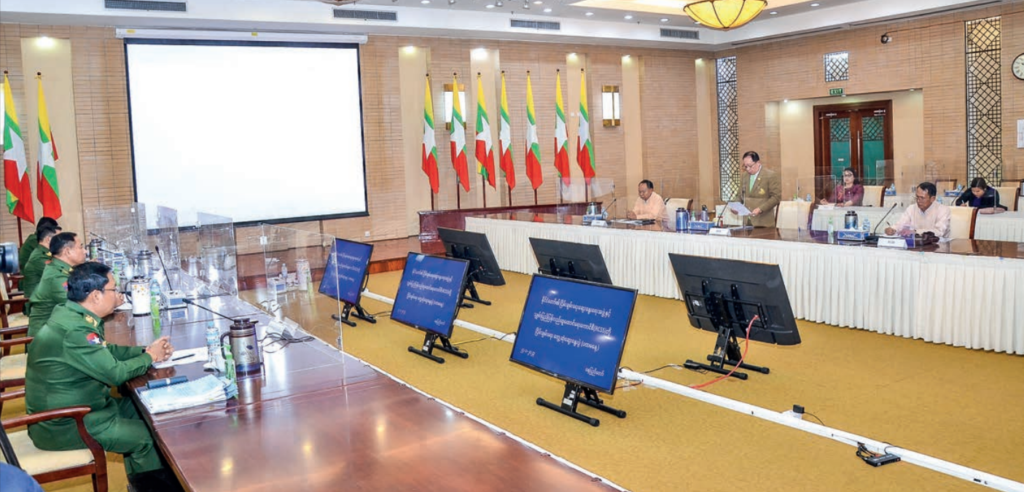 RCSS leader meets with junta for "peace talks"
The Chairperson of the Restoration Council of Shan State/Shan State Army (RCSS/SSA) questioned Burma's lack of progress in its 75 years since independence from the British. Yawd Serk spoke on Jan. 24, the first day of "peace talks" between the RCSS/SSA and the junta in Naypyidaw. "If we continue to work towards a peace process for the future, we have to learn the mistakes from the past and prepare well. Although every government worked on a peace process, why can't it succeed and sustain? We have to reconsider it, and build a country in accordance with the 1947 Panglong Agreement. In that way, we will achieve the goal of the Federal Democratic Union that all desire," Yawd Serk added. The RCSS/SSA was a signatory to the 2015 Nationwide Ceasefire Agreement (NCA).
News by Region
KACHIN—A security guard was killed and two others injured after an explosion occurred at a branch of the military-owned Myawaddy bank in Myitkyina town on Jan. 24. "Unidentified people left the bomb at the entrance of the bank. Military personnel used to guard the security office in front of the bank," a resident said. The Burma Army stopped motorcycles passing by the bank and opened fire on motorcycles that refused to stop after the explosion.
A member of the Shanni Solidarity Party was shot dead by an unidentified gunman in Namma town on Jan. 24. Tin Nyunt was also a former member of the military-proxy Union Solidarity and Development Party (USDP). According to locals, he helped collect census data for voter lists. "He collected census data with other staff. I think he was attacked for this. He was shot in the head, but I don't know who shot him," a local said.
RAKHINE—Regime media reported Brigadier General Soe Tint replaced Major General Myat Kyaw as the chairperson of its "special investigation tribunal," set up in 2017 to investigate a massacre of Rohingya in Chut Pyin village of Rathedaung Township. The tribunal was established by the Burma Army on July 2, 2020 "to reveal the truth of the incident." The investigation had been suspended due to the fact that witnesses and people with knowledge of the massacre were forced from their homes and no longer lived in the village. COVID-19 travel restrictions were also blamed for the suspension. The investigation will continue, according to reports.
On Aug. 25, 2017, the Arakan Rohingya Salvation Army (ARSA) launched simultaneous attacks on more than 30 border guard police stations and an army battalion in northern Rakhine. Following the attack, the Burma military committed arson attacks and massacres against Rohingya civilians in Rathedaung's Chut Pyin and Buthidaung's Maung Nu villages coined "security clearance operations." The Independent Commission on Enquiry (ICOE) announced in February 2020 that at least 100 locals were killed in Chut Pyin village, and no fewer than 100 were killed in Maung Nu village. The Burma Army claimed its tribunal was formed to examine these accusations.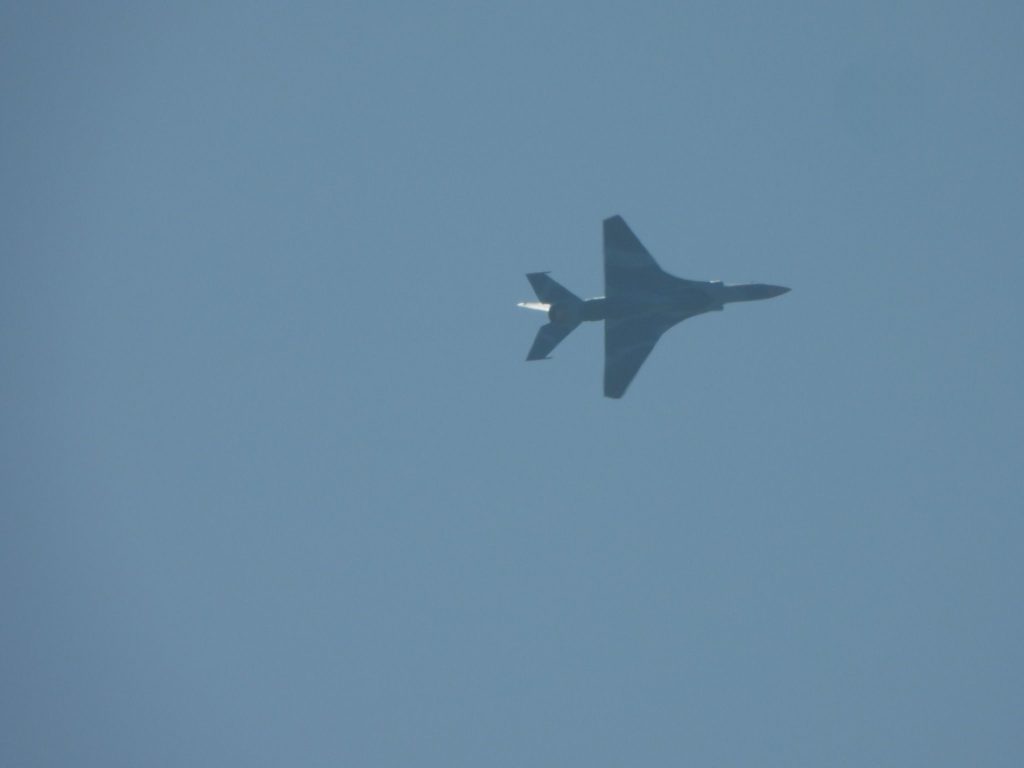 SHAN—The Shan State Progress Party/Shan State Army-North (SSPP/SSA-N) demanded an explanation as to why a fighter jet flew over its headquarters in Wan Hai, Kyethi Township without prior notice on Jan. 24. The SSPP claimed the flyover was "an insulting act," and warned the junta not to repeat it again. The incident comes weeks after the SSPP met with the junta for "peace talks."
TANINTHARYI—Lin Lin Tun, a journalist from state media outlet MRTV-4, was killed in Kalain Aung town, Ye Phyu Township on Jan. 24. "He was from the military's 401 Light Infantry Battalion. He used to play at the billiard table spot and gave information to the military. We killed him because he didn't do his job well [as a journalist] and acted as a military informant," said the anonymous spokesperson of a local resistance force.
YANGON—Two people were killed at a tea shop in Mayangone Township on Jan. 25, according to locals. "I heard six gunshots. The pair died instantly," a local told DVB. The gunmen fled the scene. The Burma Army arrived afterwards to inspect the scene of the crime.
The junta's census workers have been investigating political activists and striking civil servants while collecting data, according to residents of several townships. Locals told DVB that they were asked additional questions that were unrelated to the census. "Collecting census data is understandable. It is enough to ask for household lists and identity cards, but now they are asking about jobs. They are investigating whether there are civil servants or Civil Disobedience Movement [CDM] workers in a house," said a resident in Sanchaung Township. The Burma Army arrested four people while census data was being collected in Sanchaung, Insein, and Hlaing townships, according to residents. Census data has been collected across Burma since Jan. 9.
Regime forces have been spotted riding buses to determine if CCTV cameras are turned on in the vehicles. Yangon bus passengers told DVB that soldiers boarded buses near Yangon General Hospital on Jan. 24 and questioned the drivers to find out whether or not its CCTV cameras were turned on. Armed soldiers checked passengers on the bus. The Yangon Region Transport Authority (YRTA) ordered CCTV cameras to be installed on Yangon public buses on Dec. 5, 2022. A surveillance system to monitor the buses was reactivated.