The Karen State-based Arakan State Army (ASA) says it wants to be included in the ongoing negotiations between the Burmese government and ethnic armed groups aimed at a Nationwide Ceasefire Agreement.
Col. Min Tun, commander-in-chief of the ASA, said in a statement on 25 April that without all-inclusiveness in the nationwide ceasefire deal, peace cannot be sustained.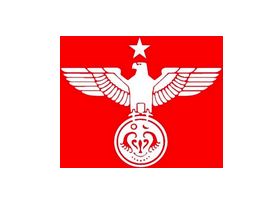 "The Burmese military does not want to include certain armed groups that it considers 'newcomers' in the nationwide ceasefire accord," he said. "But in order to bring peace to the whole country, the agreement must include all relevant groups. And we believe that we are one of them."
He added: "Without all-inclusiveness, the peace will not last in the long-term; it will not be sustainable."
He said that the ASA has been lobbying other ethnic militias and international governments to join the peace process.
"The various armed conflicts across Burma are due to the government's denial of equal rights and self-determination for ethnic nationalities," said Min Tun. "We would also like to express our concerns about civilian casualties in the conflict. The Tatmadaw [Burmese Army] torched villages in Arakan State during recent clashes with our troops. They arbitrarily shot at and arrested civilians."
The roughly 150-strong ASA militia is active and headquartered in Democratic Karen Benevolent Army (DKBA) territory in eastern Burma. It is headed by Col. Min Zan Wei.
[related]
It is not allied with two other militias who likewise refer to themselves as the Arakan Army (AA) – the 2,000-strong Kachin-based Arakan Army that is involved in the recent intense conflict in the Kokang region, nor the Chin State-based group originally known as the Arakan Liberation Army, or ALA, which is the armed wing of the Arakan Liberation Party.
Last week, the ALA retreated from its positions around Paletwa in Chin State following clashes with government forces, state media reported, though an ALA spokesman could not confirm the withdrawal.
Chin media on Monday reported that Chin villagers had been forced to flee their homes due to the fighting and that many were in urgent need of humanitarian assistance.

Meanwhile, the US embassy in Rangoon has issued a statement expressing its concerns over the deteriorating situation in Chin State.
"The United States is concerned by reports that hundreds of Rakhine [Arakanese] civilians have been displaced by recent fighting between the military and Arakan Army in Kyauktaw Township, Rakhine State," it said on Monday via social media. "We urge all parties to cease hostilities, and ensure the protection of civilians and timely delivery of all necessary humanitarian assistance to the affected population in accordance with international standards."