FROM THE DVB NEWSROOM
Nearly 200 religious buildings destroyed across Burma
The military has destroyed 198 religious buildings since the military coup, RFA reported. Eighty-five in Chin State. Fifty in Sagaing Region. Thirty-nine in Shan and Karenni states. Nineteen in Magway Region. Five in Bago, Karen and Mon.
The National Unity Government (NUG) Deputy Minister of Humanitarian Affairs and Disaster Management Ngai Tam Maung claimed that the military is deliberately targeting places of worship to intimidate civilians.
Regime enforces e-commerce regulations
The regime's Ministry of Commerce enacted guidelines to regulate e-commerce on Sept. 10. Online sellers must be registered in a system managed by the ministry.
Guidelines state that e-commerce operators must provide their registration information if there is a dispute with consumers. They also need to maintain transaction records for at least three years which must be shared with the authorities upon request.
Fifth publishing house license revoked
The regime revoked the publishing license of Piti Eain Literature on Sept. 8, according to sources in Yangon. It is owned by Phyo Thiha, a writer and doctor involved in the Civil Disobedience Movement (CDM). Piti Eain Literature was accused by the regime of publishing "issues that harm justice, freedom, equality of citizens, law enforcement and nation's security."
"Frankly, we operated it by reprinting old books and selling them quietly. We didn't pay any taxes and I let my pupil manage it. I live with that income and donate to places that need help," wrote Phyo Thiha in a post on social media. Five publishing houses have had their licenses revoked since the 2021 coup.
Bangladesh plans to import sugar from Burma
Bangladesh's Ministry of Commerce stated that it has held negotiations with the Myanmar Sugar & Cane Related Products Association (MSCA) to import sugar from Burma. "It is good for our local businessmen if this deal goes well," said a sugar cane farmer.
Market analysts said that Bangladesh is importing sugar from Burma because it is cheaper. The retail price of one viss (1.63 kg) of sugar is currently K5,000 ($2.38 USD). Burma produces more than 450,000 tons of sugar annually and exports the surplus to the Philippines and Vietnam, states the MSCA.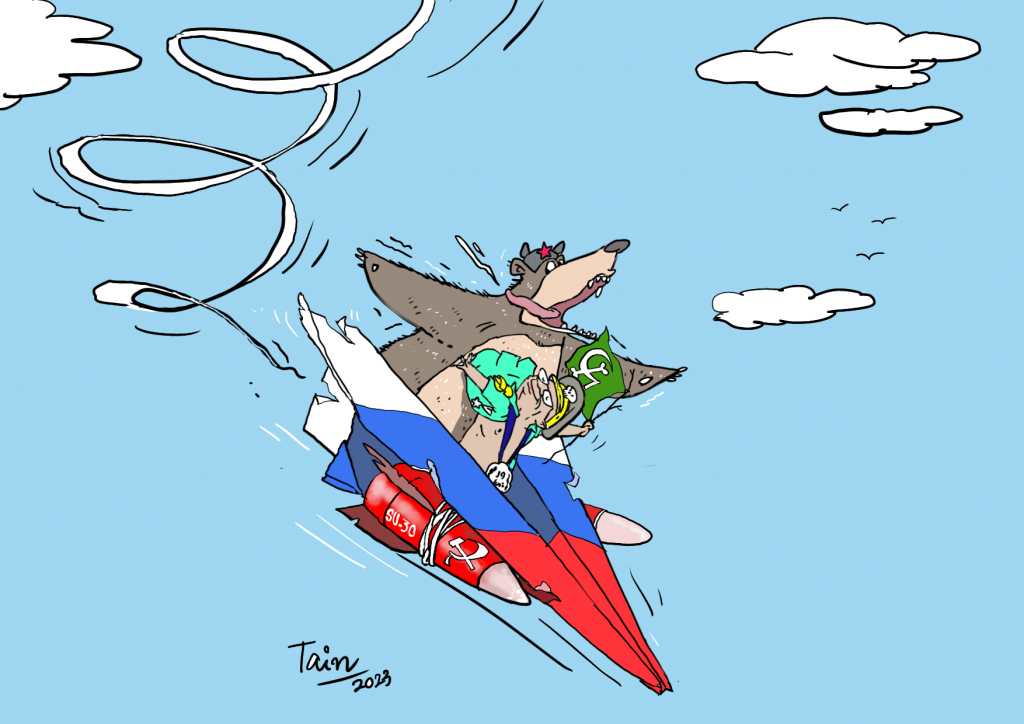 News by Region
ARAKAN—Three Burma Army personnel deployed at the 6 mile inspection gate on the Maungdaw-Buthidaung road were arrested for providing information to the Arakan Army (AA). "The Military Security Affairs inspected all the military guards at the gate after a shootout took place on Sept. 7. They found messages sent to the AA on their phones. The officers were arrested and sent to Sittwe on that day," said a source close to the guards. The three face charges under the Unlawful Associations Act, Section 122 of the penal code for treason and the Telecommunications Law.
KAREN—The Karen Nation Union (KNU) Brigade 5 stated that three students and one school committee member were killed and six were injured in an airstrike on Hteekawhta village, Dweiloe Township on Sept. 7.
The airstrike occurred after the Khaypu Burma Army outpost was seized on Sept. 6. "They are now facing challenges finding food, medicine and shelter in the forest due to the airstrike," said Saw Kler Doh, the spokesperson of KNU Brigade 5.
MANDALAY—Four civilians were killed during a Burma Army raid on two villages in Madaya Township on Sept. 8. "I heard two brothers from Seiktha village shout at the villagers to run because the soldiers were coming. We heard gunshots and people crying," said a Seiktha resident.
Two more civilians were killed in Zeephyukone village. More than 4,000 residents from six villages in Madaya Township have fled fighting between resistance forces and the Burma Army.
SAGAING—Around 100 interim schools have opened under the NUG in Kalay Township. "The schools are operating with teachers in the Civil Disobedience Movement and volunteers. Some operate in small homes in the community," said an education officer.
The schools have more than 800 teachers and over 17,000 students and offer education up to middle school. This year, they began to accept high school students.