FROM THE DVB NEWSROOM
NUG leaders in US capital to discuss cyclone relief
U.S. Department of State officials, led by Counselor Derek Chollet, met with representatives from the National Unity Government (NUG), including its Health Minister Dr. Zaw Wai Soe, in Washington D.C. "[I] had a productive meeting with NUG leaders to discuss urgent relief for those impacted by Cyclone Mocha and strengthening the cohesion of Burma's pro-democracy movement," Chollet tweeted on June 24.
Australian assistance for Burma and Bangladesh
Australia Foreign Minister Penny Wong said that her country will provide an additional $12.5 million AUD ($8.3 million USD) for cyclone relief to Burma and Bangladesh. A total of $10.5 million AUD ($7 million USD) will go to U.N. agencies and its humanitarian partners in Burma. Another $2 million AUD ($1.3 million USD) is for Bangladesh. Australia previously donated $1 million AUD ($667,560 USD) for Cyclone Mocha relief efforts. "The additional contributions build on our ongoing support for the humanitarian response in Myanmar and Bangladesh, now totalling $145 million AUD ($96.7 million USD) in 2022-23," stated the Australian embassy.
Pro-military group claims its been targeted since coup
The Young Men's Buddhist Association (YMBA) states that 12 of its members have been killed since the 2021 coup. The YMBA believes it is being targeted for its support of the military and condemnation of the People's Defense Force (PDF). "Some people from the association carry guns now," said a YMBA member. In 2019, the YMBA bestowed an honorable title on Min Aung Hlaing giving him the role of permanent patron.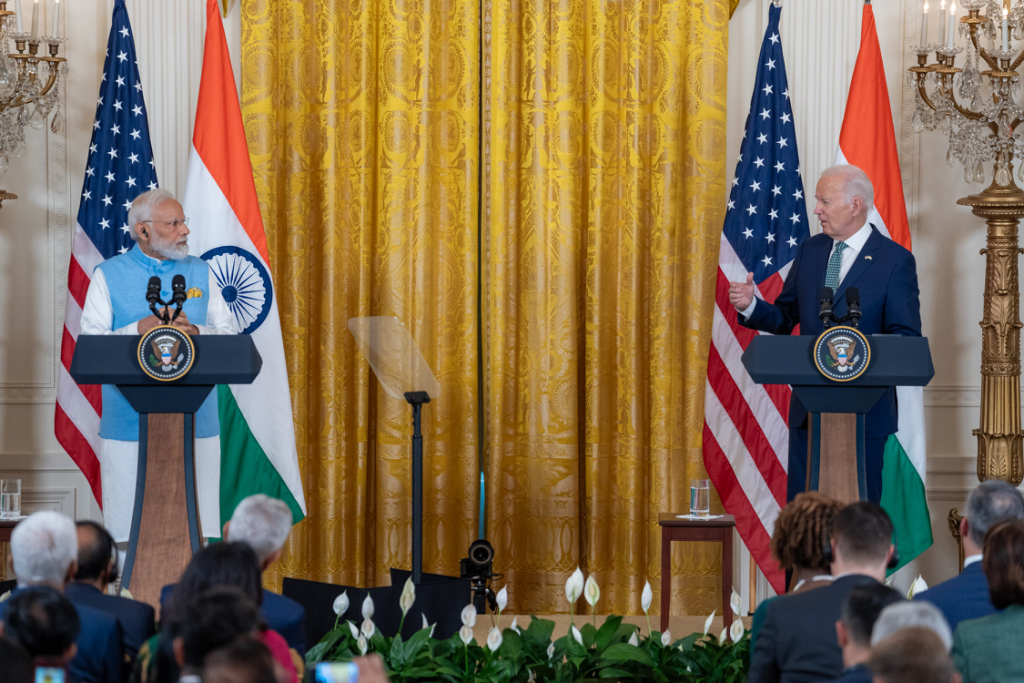 US and India calls for release of political prisoners in Burma
U.S. President Joe Biden and Indian Prime Minister Narendra Modi released a joint statement on June 22, calling for the release of prisoners being arbitrarily detained in Burma. The regime's Ministry of Foreign Affairs responded on June 25, stating it has only prosecuted "those who have been found guilty of committing crimes or terrorist acts in accordance with the existing laws." The regime added that it organized peace talks with Ethnic Armed Organizations (EAOs) and granted amnesty to 62,818 prisoners with 59 on death row having their sentences commuted to life imprisonment.
News by Region
KARENNI—One man was killed and three people were injured by airstrikes from June 21-23 on three villages in Hpruso Township. An airstrike on Doraut village June 22 killed a man and injured a mother and her two children. Around 150 people fled into the mountains to avoid further airstrikes. "We are looking for waterproof plastic sheets to make shelters for everyone, but we have to prioritize children and elders as we do not have enough," said a displaced Doraut resident. Two houses and nine other buildings, including a church and a school, were damaged. The Hpruso PDF said that it is not deployed in the area and no fighting has taken place there.
MON—A woman was killed and three men were injured by artillery in Hnit Kayin village of Lamaing town in Ye Township on June 25. "She died instantly. Three people in the compound were injured," said a Ye Township rescue team member. The Karen National Liberation Army (KNLA) and an allied PDF raided Hnit Kayin Police station in Lamaing town earlier that day.
SAGAING—Twelve PDF fighters were killed in Indaw village of Sagaing Township on June 25. Around 200 Burma Army troops seized the camp. "They approached the camp with a motor boat first. Later, trucks arrived and encircled [it]. There was a shootout. I've heard three PDFs managed to escape," said a PDF spokesperson.
YANGON—A bus was damaged in an explosion at a Yangon Bus Service depot in North Dagon Township on June 25. "No injuries were reported. The Burma Army inspected the area after the blast," said a North Dagon resident. An undetonated bomb was discovered nearby in April.