FROM THE DVB NEWSROOM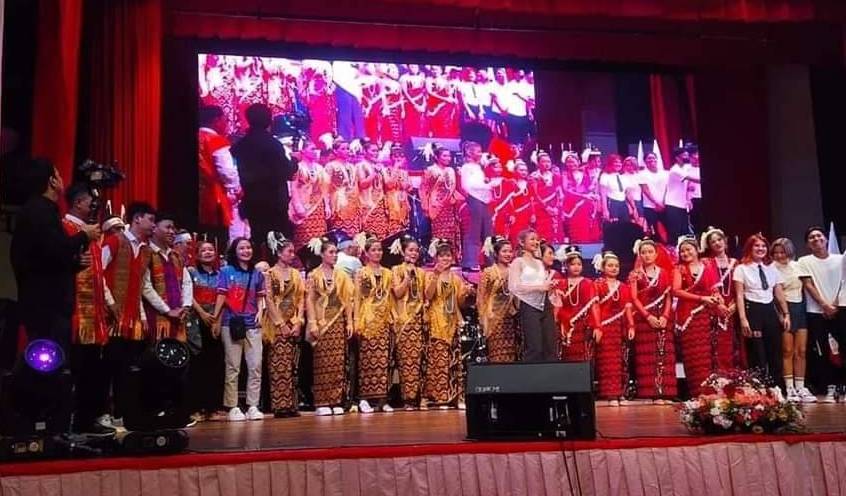 Rakhine people worldwide celebrate AA anniversary
Rakhine people celebrated the 14th anniversary of the Arakan Army (AA) on April 10. Events took place in Thailand, Malaysia, Japan and Burma, in an area of Rakhine State under AA control. The National Unity Government (NUG) stated that the AA "vigorously resisted the common enemy" by helping and supporting "the revolutionary forces." Other resistance groups and Ethnic Armed Organizations (EAOs) in Burma released statements marking the anniversary. The AA was founded in 2009 at the Kachin Independence Organization (KIO) headquarters in Laiza.
Civil society calls Timor-Leste to invite NUG to workshop
At least 413 civil society organizations (CSOs) signed a letter urging Timor-Leste President Jose Ramos-Horta to disinvite the Union Election Commission (UEC) and replace them with the NUG at the "Strengthening Democracy, Peace, and Stability in State Building" workshop in Dili on May 19. "These members of the Myanmar Election Agency, representing the brutal junta, have no credibility to talk about the subject of strengthening democracy, peace, and stability in state-building," stated the letter.
Thai political party condemns return of PDF to Burma
Thailand's opposition Move Forward Party denounced the arrest and handover of three People's Defense Force (PDF) members to Burma. "The crisis has worsened as a result of long-standing cooperation between the Thai government and Burma's military junta," Move Forward member Rangsiman Rome told The Reporters. He described Thai and Burmese military cooperation as "only for business interests" and that Thailand's actions shows its lack of respect for human rights.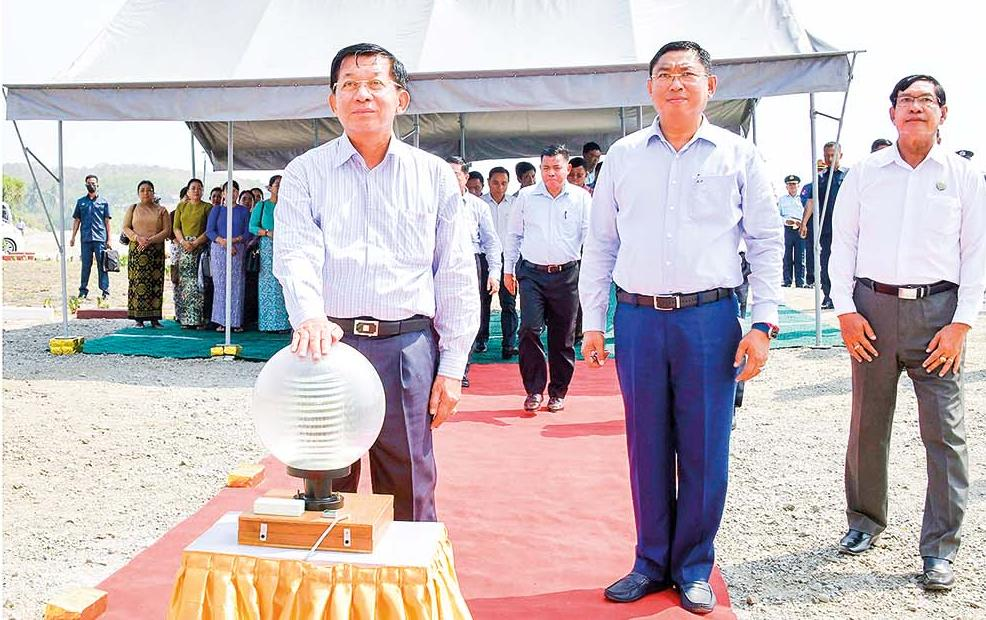 Min Aung Hlaing visits Coco Islands amid controversy
Min Aung Hlaing visited Cocokyun Township to install a "victory post" at the focal point of the Andaman Sea and the Bay of Bengal on April 9, regime media reported. The visit came after reports that India has satellite photos showing a Chinese-built surveillance outpost on Coco Island, Bloomberg reported. China denied this on April 10. "The relevant report is sheer nonsense," stated its Foreign Ministry. The regime in Naypyidaw called the allegations "absurd."
News by Region
KAREN—Thai authorities have sent back 5,000 refugees to Shwe Kokko on April 9, sources along the Thai-Burma border told DVB. "The displaced people have started going back home," a man told DVB. The Border Guard Force (BGF), under the command of the Burma Army, has retaken control of the area around Shwe Kokko. Thousands of locals had fled across the border to Thailand to escape fighting that broke out on April 5.
NAYPYIDAW—Ministries have informed civil servants that they won't be able to visit family during Thingyan. "I bought a bus ticket in advance to go back to my home for the Thingyan holidays, but now I cannot go back," said a Ministry of Health staff member. Every department has been ordered to assign 20 staff to join the festival in shifts. A security official said that inspections will be conducted during the festival.
SAGAING—Three PDF members were killed and more than 10 were injured after an explosion in Kalay town on April 9. A grenade detonated during an attack on a police station. "It exploded unexpectedly," a spokesperson for the Kalay PDF told DVB. The injured are receiving medical treatment at an NUG-run hospital in Kalay Township, according to the PDF spokesperson.
SHAN—One civilian was killed during a battle between the Burma Army and the Kachin Region PDF (KPDF) on April 7 in Mylong town. The victim was killed while traveling. "We warned him not to cross the road. He refused to do so and moved on," a KPDF spokesperson told DVB.
YANGON—A bomb exploded near a guarded Thingyan pavilion in the People's Square on April 9. "There were a lot of soldiers and policemen nearby," a resident told DVB. There were no reports of casualties.
Watch this DVB Youth Voice profile story of a visually impaired disability rights activist creating engaging video content via DVB English Facebook, Twitter, YouTube, Instagram, TikTok & Substack.