Health Lead Story News Sagaing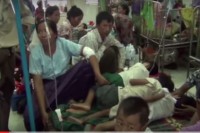 Fifteen children have died and around 150 hospitalised since an outbreak of dengue haemorrhagic fever hit the Sagaing Division city.

Waters have receded in many of the areas that were worst hit by deadly flooding and landslides that have now affected over one million people across Burma.

In the central Burmese township of Kawlin, volunteers are working around the clock to save villagers from swelling floodwaters.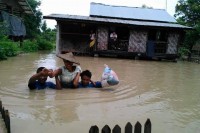 IN PICTURES: Heavy rainfall and flash floods have inundated many parts of the country.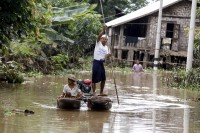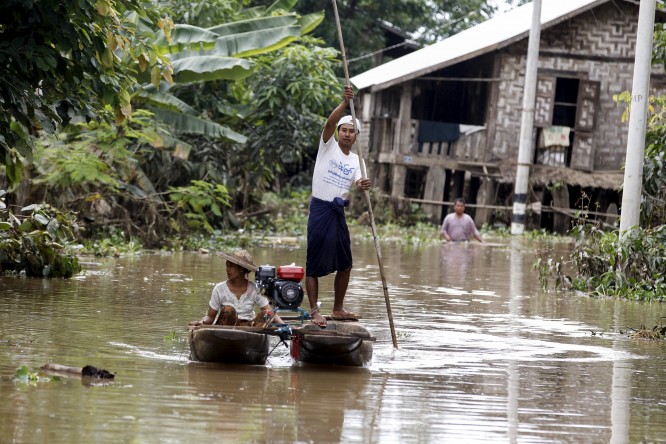 As many as one hundred and fifty towns in lower Sagaing Division have been inundated, impacting as many as ten thousand people.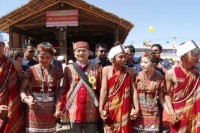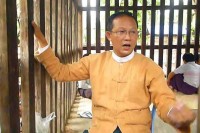 Closing arguments are heard in the trial of writer Htin Linn Oo, who stands accused of blasphemy charges for criticising the Buddhist monk-led Ma-ba-tha.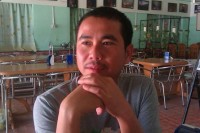 The Monywa photojournalist was detained by police on Friday for mocking government and military leaders in a satirical post on social media.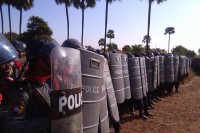 Amnesty International responds sharply to Wanbao and Turquoise Hill mining firms after both deny claims they colluded with or benefitted from rights abuses at the Latpadaung mine site.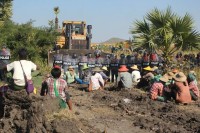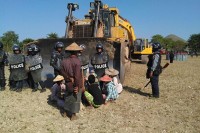 Salingyi police have refused to accept a report filed by the younger sister of Khin Win that calls for an investigation into her alleged murder.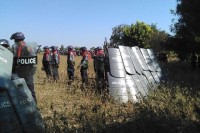 For a second day, farmers clash with police at copper mine site as employees lay fence around disputed land. Police open fire, this time using rubber bullets.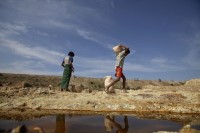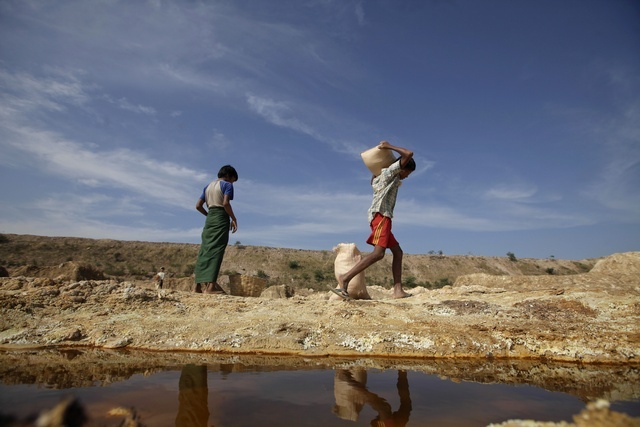 Two years after a brutal police crackdown against protesters at the Latpadaung copper mine site, Amnesty Int'l has issued a press release highlighting ongoing problems with the project.

The work of artisan potters in historic Shwebo, Sagaing Division is renowned across Burma. Their long tradition and distinctive style not only makes for a beautiful product, but has helped[…]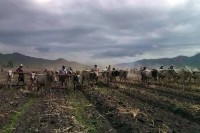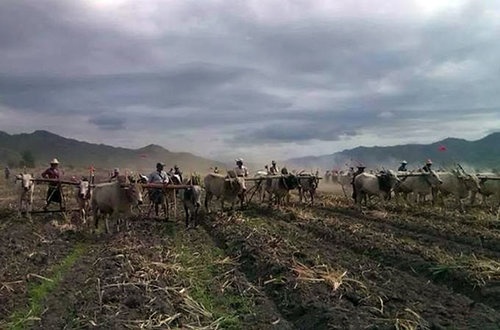 Seven farmers from Kanbalu in Sagaing Division, jailed for staging plough protests on confiscated land, were released from prison after serving their full three-month sentences.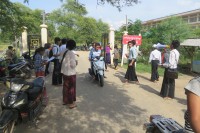 Students from Monywa University in Sagaing Division on Wednesday launched a campaign opposing the National Education Bill.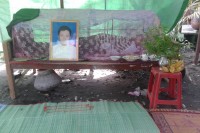 A member of the opposition National League for Democracy (NLD) succumbed to injuries on Saturday after being brutally beaten by two Burmese soldiers and the son of a lieutenant, sources within the party confirmed.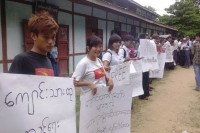 Dozens of protestors gathered outside Sagaing Division's Yinmarpin district court on Tuesday to demand the release of a student activist on trial for her alleged involvement in the kidnapping of two Chinese workers in May 2014.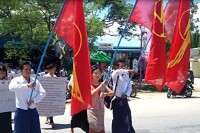 Locals at the site of the Latpadaung copper mine were not invited to participate in the reconsecration of a hallowed pagoda.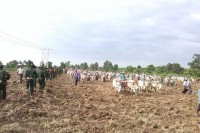 A court hearing for more than 170 farmers from Kanbalu Township, who were charged for conducting plough protests, is postponed after their lawyers petitioned for jailed farmers to be included in the proceedings.