When Mon was born he had a lump at the back of his head.
The midwife advised his family to go to Rangoon to see a surgeon; but first, she said, he needed treatment for his jaundice. By the time that was completed, they had spent 50,000 kyat (US$39) — more than a month's income — and the lump was bigger that Mon's head. Desperate, his mother borrowed as much money as she could for the nine-hour trip to Rangoon.
The journey ended in disappointment.
The surgeon in Rangoon said Mon was too young for an operation. So with money from an aunt, Mon and his mother were back on the road again, this time to the Thai-Burmese border to seek help at the Mae Tao Clinic in Mae Sot, Thailand. There he was referred to the Burmese Children Medical Fund (BCMF), which arranged and paid for him to receive surgery in the northern Thai city of Chiang Mai.
Mon's case isn't unique.
"We see cases like Mon's every day," says Kanchana Thornton, who founded BCMF in response to the increasing number of patients on the border requiring surgery not available in Burma.
"Many patients have tried to get treatment in the country but the system failed them," says Thornton.
Patients in Burma are often misdiagnosed and given medication that is either ineffective or unaffordable. Already extremely low by world standards, the quality of healthcare in Burma is especially abysmal outside of the main cities, particularly for child mortality rates.
"One in five [children] will die because of poverty and a lack of healthcare in the remote areas, especially in really rural areas in the jungle," says Thornton.
[pullquote]"One in five [children] will die because of poverty and a lack of healthcare in the remote areas, especially in really rural areas in the jungle," — Kanchana Thornton, Burma Children Medical Fund.[/pullquote]
Most frustrating, she says, is the fact that "those deaths are preventable." Malnutrition, diarrhea, pneumonia and malaria are some of the primary causes of death for children under the age of five in Burma.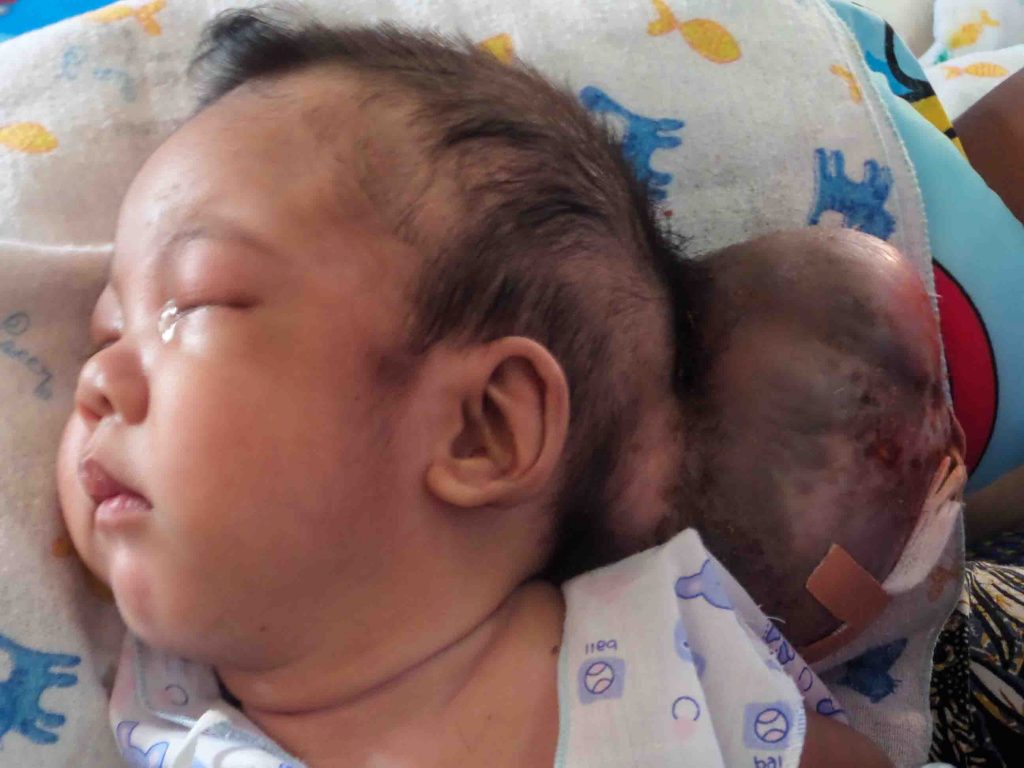 A Lifeline on the border
Mismanagement and a chronic lack of funding during 50 years of military rule are the main culprits for the poor state of healthcare in Burma today. According to World Health Organisation figures, less than four percent of all government spending goes to healthcare in Burma – trailing behind war-torn countries like Afghanistan and Iraq.
Dr. Cynthia Maung, the founder of the Mae Tao Clinic, is no stranger to the problem of underfunding. Since establishing the clinic in Mae Sot in the wake of the brutal crackdown on student protests in 1988, she has witnessed firsthand the struggles of countless ordinary Burmese. From a small one-room clinic with a rice cooker to sterilise needles, Mae Tao has grown into something resembling a village that treats more than 100,000 patients a year. On Burma's eastern border with Thailand, Dr. Cynthia is as well known as democracy icon Aung San Suu Kyi.
On a typical day, the clinic sees a steady stream of patients, some arriving by truck or motorbike, others on foot and a few are amputees, victims of border-area landmines. Pregnant women trailed by nervous partners pace around the gardens. Many of those patiently waiting for treatment wear the traditional clothing of Burma's many different ethnic groups. Some have trekked for days from remote corners of neighboring Karen State or from Mon State or even distant Kachin State.
One thing that they all have in common is poverty.
"I wanted to deliver my baby in Hpa-an but I couldn't afford it," says an ethnic Karen woman sitting on a plastic-covered woodblock hospital bed.
Meeting the needs of the 70 percent of Burma's population that lives in rural areas requires more than just money – it also demands a different approach to the one that the government has been taking.
As one of the leading voices of the Health Convergence Core Group, a coalition of eight ethnic and community-based health organisations, Dr. Cynthia says that the government needs to coordinate its efforts with groups already on the ground who understand the challenges of rural healthcare best.
"The existing ethnic healthcare system needs to be recognised because at the moment the distribution [of government funding] is not really fair because most goes to the cities," she said.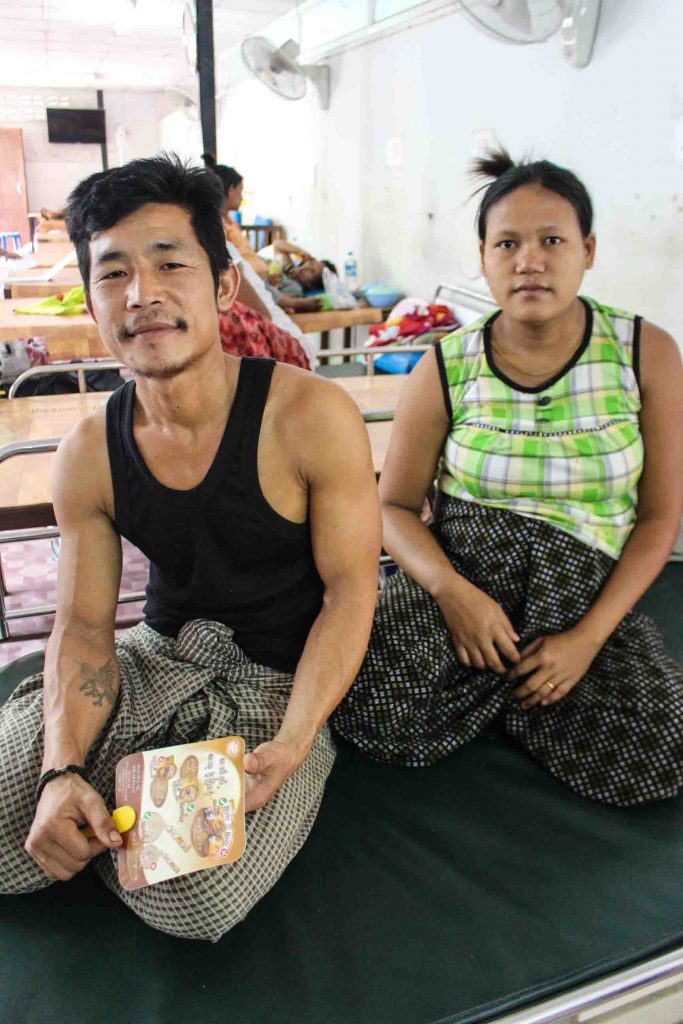 Empty shells
The Tar Le hospital is relatively new, built in December of last year. Its halls are wide and silent, and its two surgeries are pristine – not because they're well-scrubbed, but because they've never been used, due to a lack of equipment.
Medical equipment isn't the only thing missing here: there's also no access to water or electricity, although the hospital does have solar panels that provide some power during the day.
What the hospital does have is one frustrated young doctor.
"Sometimes I want to perform simple surgeries, but we don't have the equipment so I have to refer patients to the Mae Tao Clinic or the hospital in Myawaddy," says Tar Le's attending physician, Dr. Min Htet Naing.
If the experience of doctors at other hospitals like this one is anything to go by, Dr. Min Htet Naing could be waiting a long time for a chance to do his job properly.
According to Dr. Mya Wanna See, Deputy Director of the Ministry of Medical Services, there are around 600 16-bed hospitals like Tar Le around the country, many still waiting to be fully outfitted. "Due to financial limits, we can only buy 70 or 80 sets [of medical equipment] a year," he explained. "It will take four or five years for all hospitals to have equipment."
But, he added, the lack of equipment is far from being the only problem: "Actually, the greatest challenge is the shortage of staff. [Finding] doctors and nurses [to work in rural areas is difficult] because these village hospitals are very remote and the communication is not good."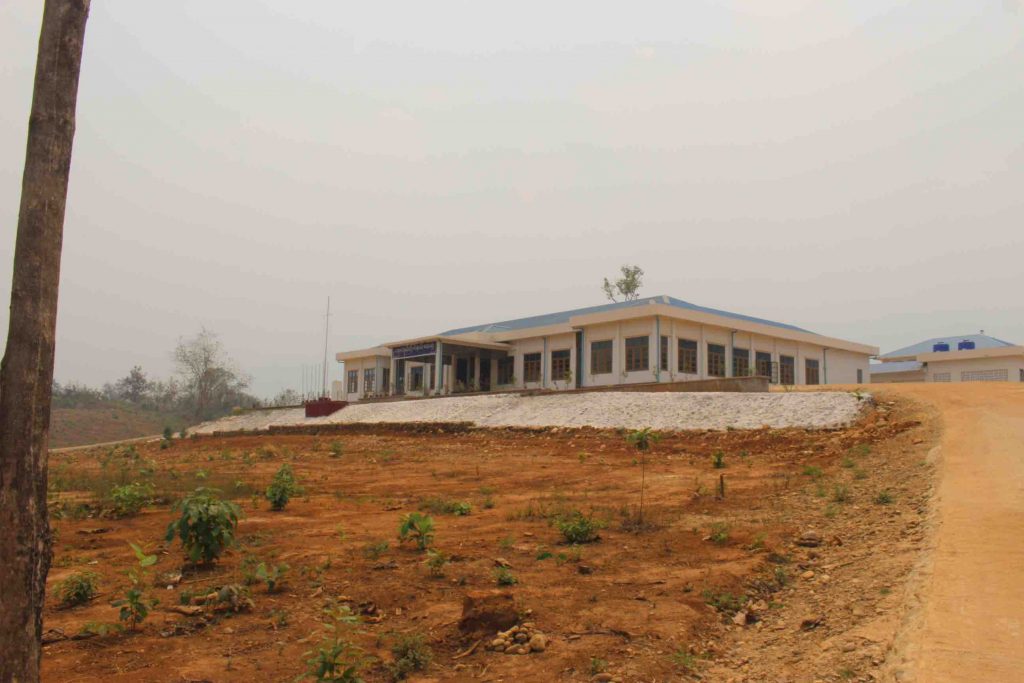 A clear alternative
Just down the road from the Tar Le hospital is a small clinic in Htaw Kaw Har that lacks for neither staff nor patients. With just four beds, it is a fraction of the size of the government-built hospital, but treats around 10 patients a day. Opened about the same time as Tar Le hospital, the clinic is staffed with medics trained by the Karen Department of Health and Welfare (KDHW), an ethnic health organisation established to address the lack of healthcare resources in conflict-affected areas of Karen State.
With funding from international donors, the clinic provides patients with basic medical services, but can't afford to pay its staff anything like the salaries received by healthcare professionals working in government hospitals.
"If we compare ourselves to government health workers, we do the same work, but they get [government] salaries and we don't," says Saw Eh Nge, who runs the clinic. He argues that with government support, including salaries for workers and medical supplies, the clinic could be even more effective at meeting the needs of local people.
"Things would improve a lot if we all worked together and received the same amount of support as government-built facilities," he says.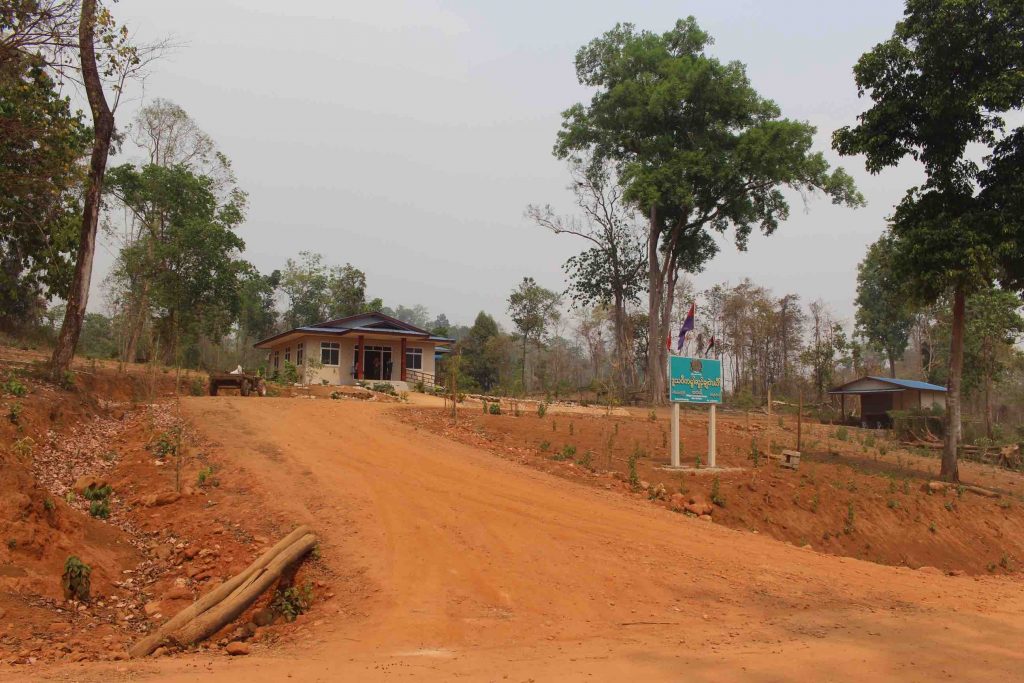 Many international donors agree.
"It's very important to invest in the workforce," says Paul Sender, director of the $271 million Three Millennium Development Goals (3MDG) fund, which is building 78 new clinics in rural areas of Burma between 2012 and 2017, under an agreement that will eventually see these facilities handed over to the Ministry of Health.
But merging the efforts of groups like the KDHW with government-led initiatives could be a fraught process in regions that have suffered under decades of ethnic conflict. Even in the current climate of cooperation, there is a risk that poor implementation of foreign-funded projects could pour salt onto old wounds.
Although that hasn't been an issue so far, Kim Joliffe, an independent researcher specialising in security, development and humanitarian affairs in Burma, notes that the two sides are still operating largely independently of each other.
"At the moment they [the government and ethnic community health services] are trying to work together but they are still running side-by-side, separate programmes," he says. Joliffe also adds that accreditation of existing services would strengthen the convergence of health services.
To reduce such inefficiency – and avoid future friction – Eh Thaw from Karen Human Rights says that international donors should consult not only with government officials, but also with those long established in areas needing better access to healthcare.
"International donors are now funding the government a lot but we want to encourage them to not only focus on the government projects but also to provide funding to borderline organisations and local organisations," says Eh Thaw.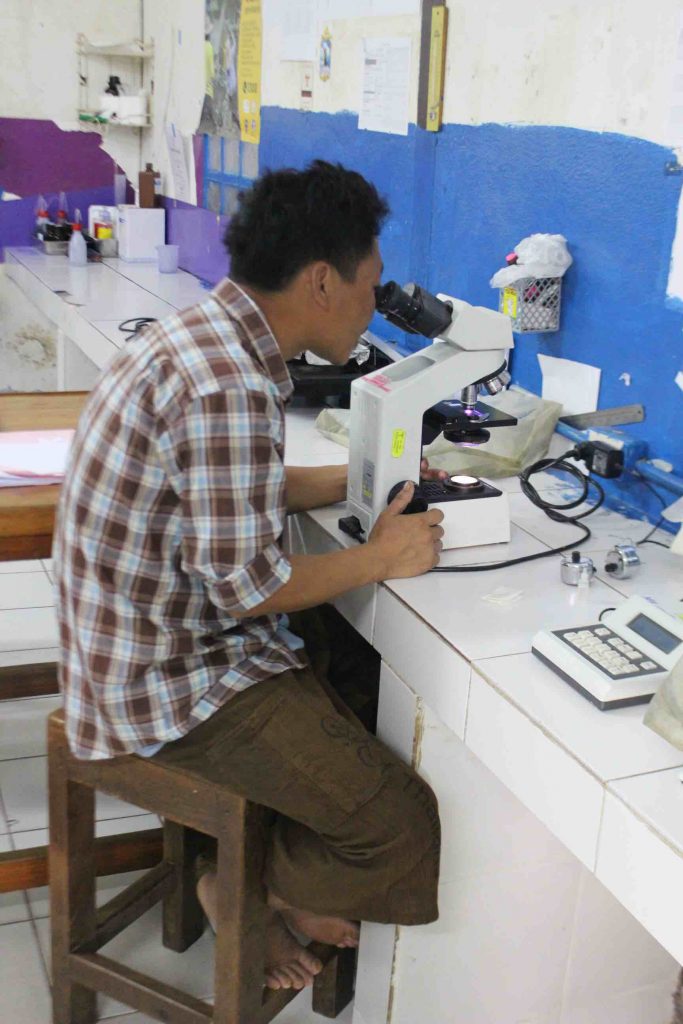 Fixing a broken system
After decades of conflict and neglect, however, it seems that the government's top priority in poor rural areas is to make its presence felt, even if it doesn't have a coherent plan that would bring real benefits to local people.
"You can build a hospital building in a week and it will look good so you can take a picture, but the challenge is how to build a system," says Bill Davis, the former Burma project director for Physicians for Human Rights.
Jamie Uhrig, a consultant with the Global Fund, which focuses on combating AIDS, tuberculosis and malaria, puts it more bluntly: Building new infrastructure without ready services is "a good way of burning through money."
Both men share Joliffe's view that working with and learning from local groups would be the smartest way for the government to make a meaningful impact on rural health issues. The question is, is the government listening?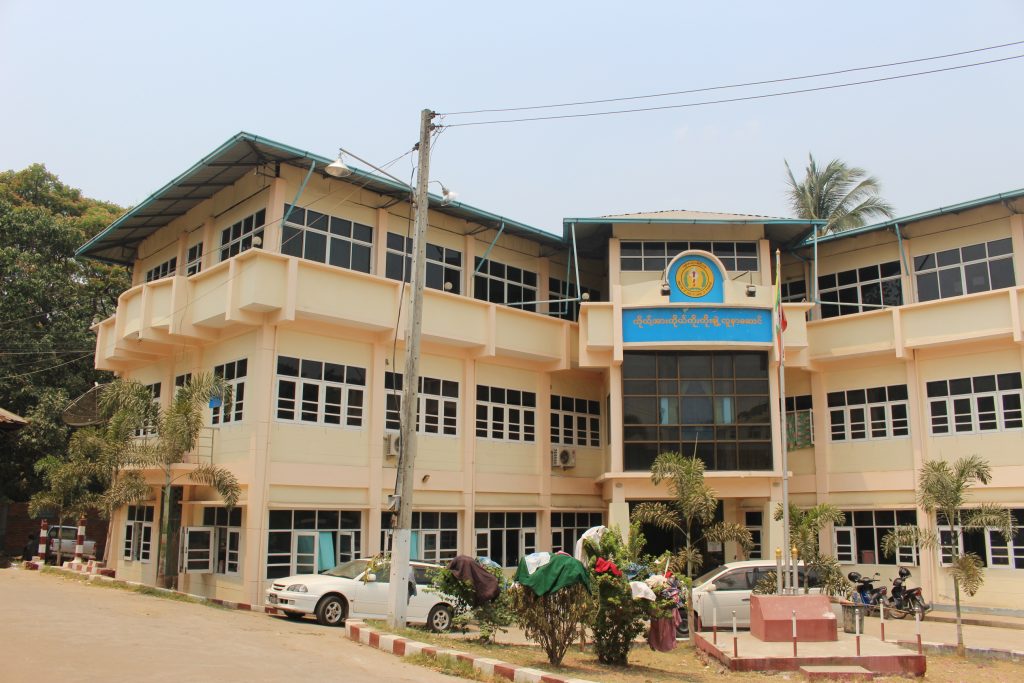 Some are hopeful that with a new National League for Democracy government in power, things will change for the better.
These hopes were bolstered on 1 April, when Burma's new health minister, Dr. Myint Htwe, delivered a speech acknowledging the need for reform in rural areas, stating that "healthcare needs to reach and be accessible for all the people."
In the same week, his ministry also called for applications for 1,000 new assistant doctor and 42 dental surgeon positions.
It was welcome news in Mae Sot, where Dr. Cynthia has long called for greater government involvement in training the next generation of health professionals.
Kanchana Thornton acknowledges the road to healthcare reform will take time but warns the current generation can't be left out of plans.
"Primary healthcare is good for future generations but the one now has already been damaged. [They] didn't have a chance to all those services.  Think about them, the ones already damaged, because they are also the future of Burma."