At sunrise and sunset a rash of tourists swarm U Bein Bridge to take photos of the iconic teak bridge. But what you don't see in most of the glossy guidebooks is the rubbish in the foreground.
Empty chip packets, plastic cartons and glass bottles are tossed on the shoreline, plastic bags catch around the fishermen's oars and knotted netting form coils around random sandbags. But the tourists don't seem to mind — you can simply crop the reality out later.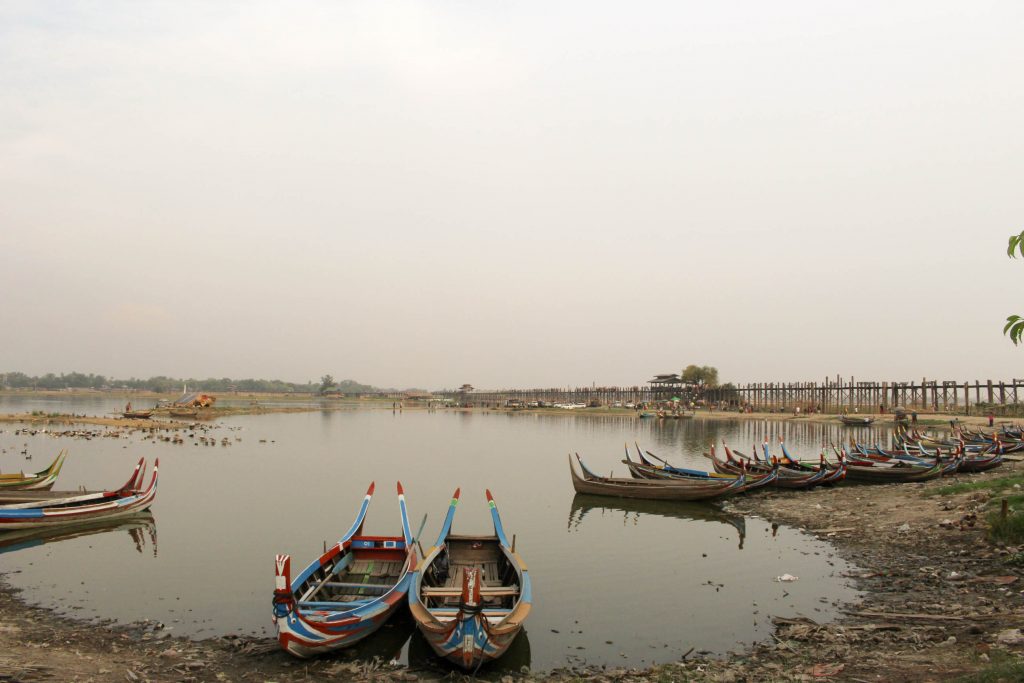 It's not just about the tarnished landscape, but the water quality that is really troubling.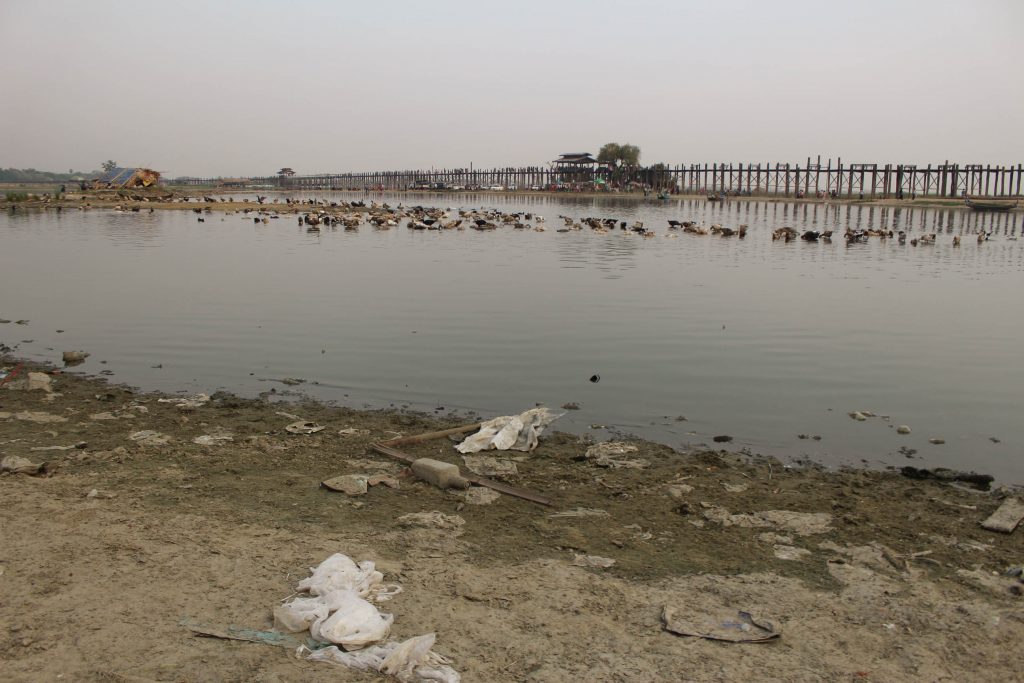 A wastewater pipeline leads directly into the Dunawadi River which meets the Irrawaddy River downstream, just south of Mandalay in central Burma. Around 70 villages along the Dunawadi River use the water for cooking, cleaning and washing.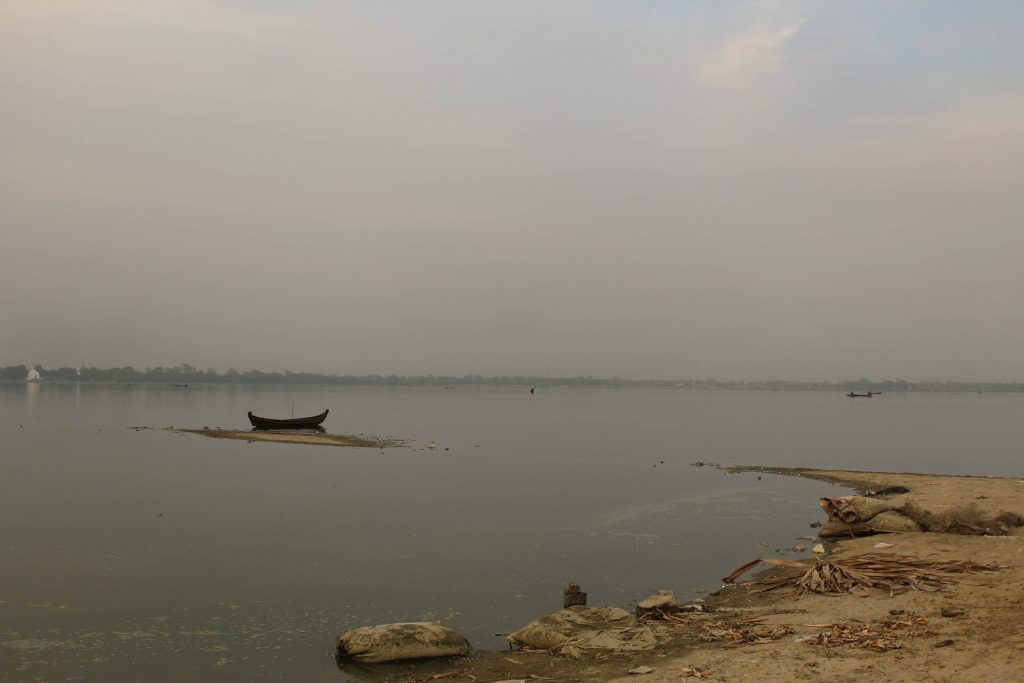 The wastewater is being "dumped into the river untreated," says Maung Maung Oo, who leads the environmental group Sein Yaung Soe. In an effort to reduce pollution in the river, local authorities have reportedly told residents they can only release wastewater between the hours of 6pm and 5am; but residents say this does nothing to address the problem of industrial waste.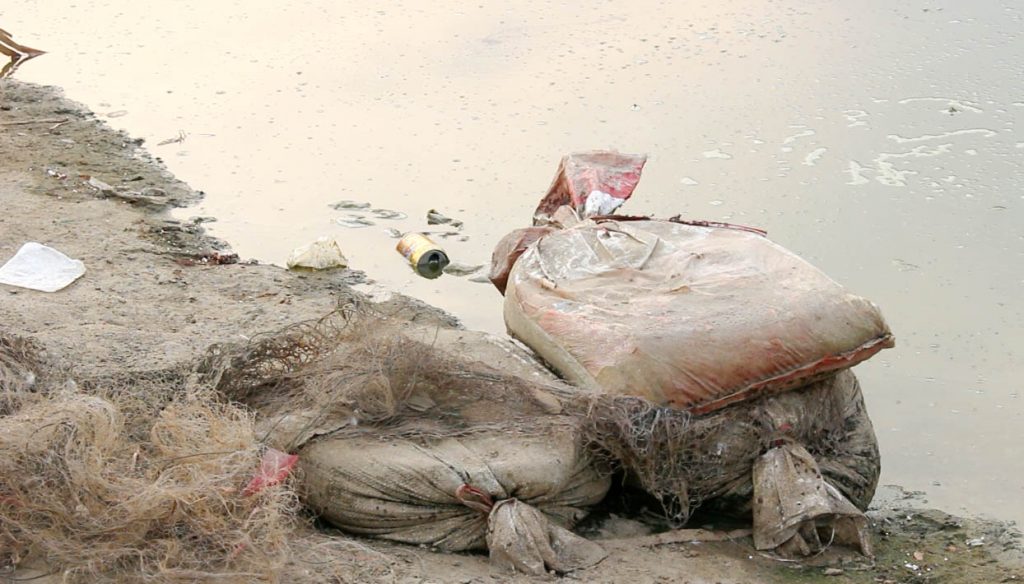 In May of last year, Burma's Department of Fisheries instituted legal proceedings against 12 factories in Amarapura Township, claiming that industrial waste from their sites had run off and killed a massive number of fish in Taungthaman Lake. The factories charged included an alcohol distillery, a sugar-processing plant, a tannery, a fertilizer plant, a paper factory and a soap powder factory.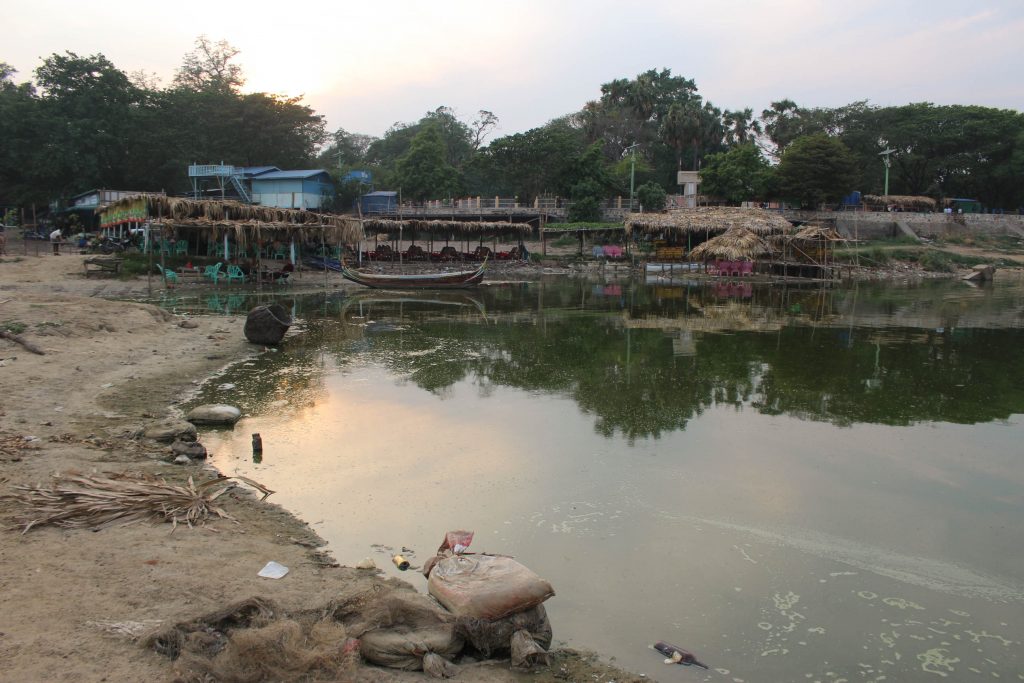 A fish breeding project last year also failed due to the stagnant water and pollution from wastewater.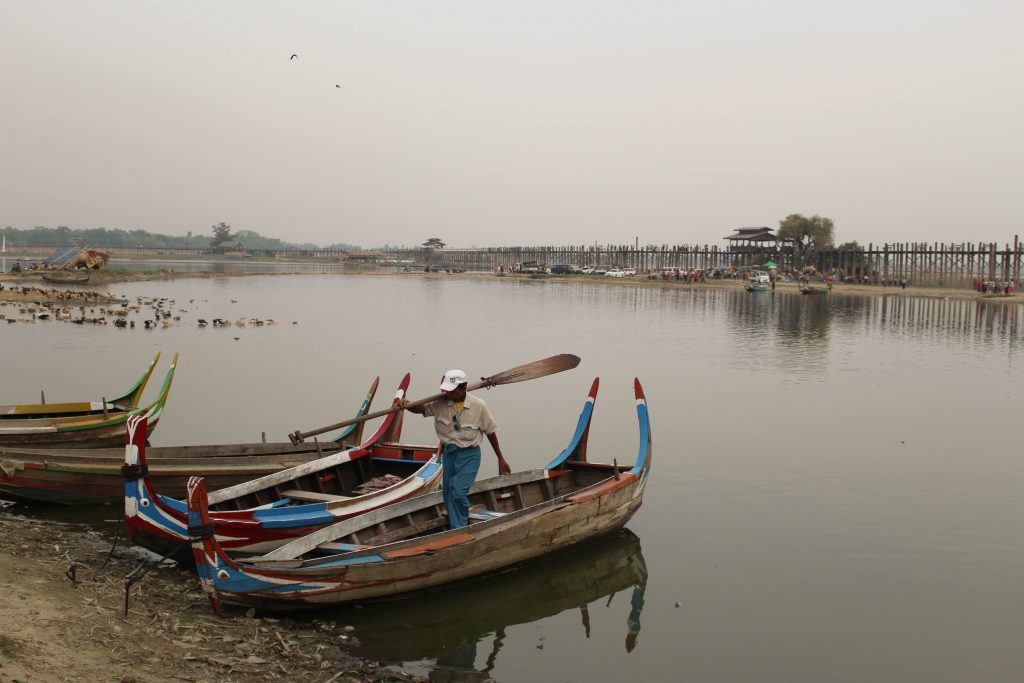 A long-term water treatment system known as "Integrated River Basic Management Project" was initiated by The World Bank in 2014 but the waterways have yet to improve.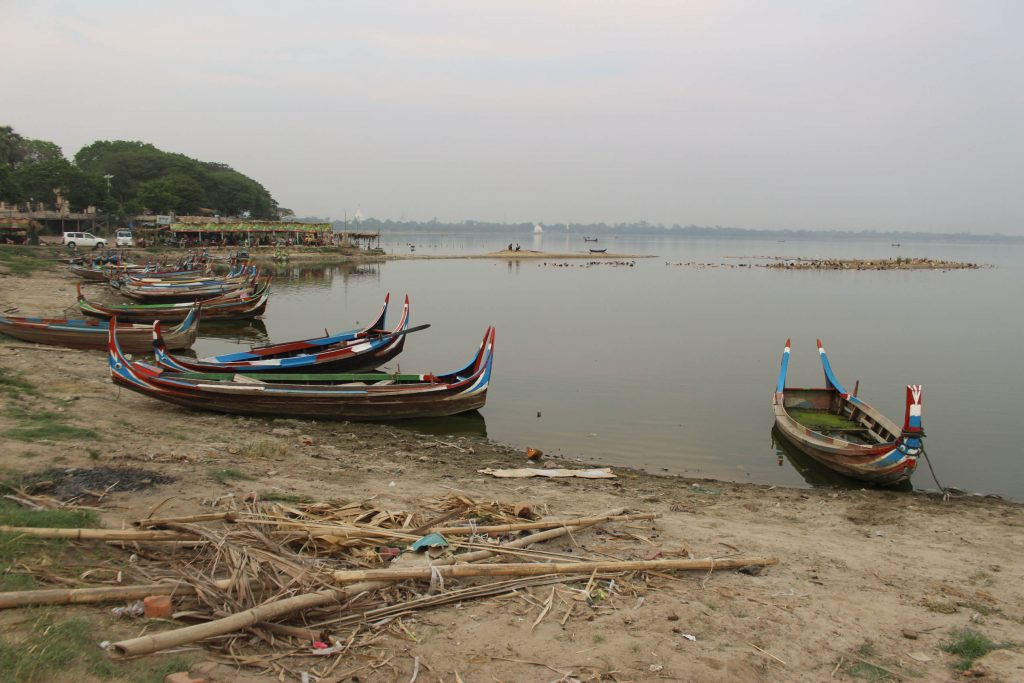 Meanwhile the U Bein Bridge is under repairs with new planks being laid and a sustainable water treatment scheme is in idle mode.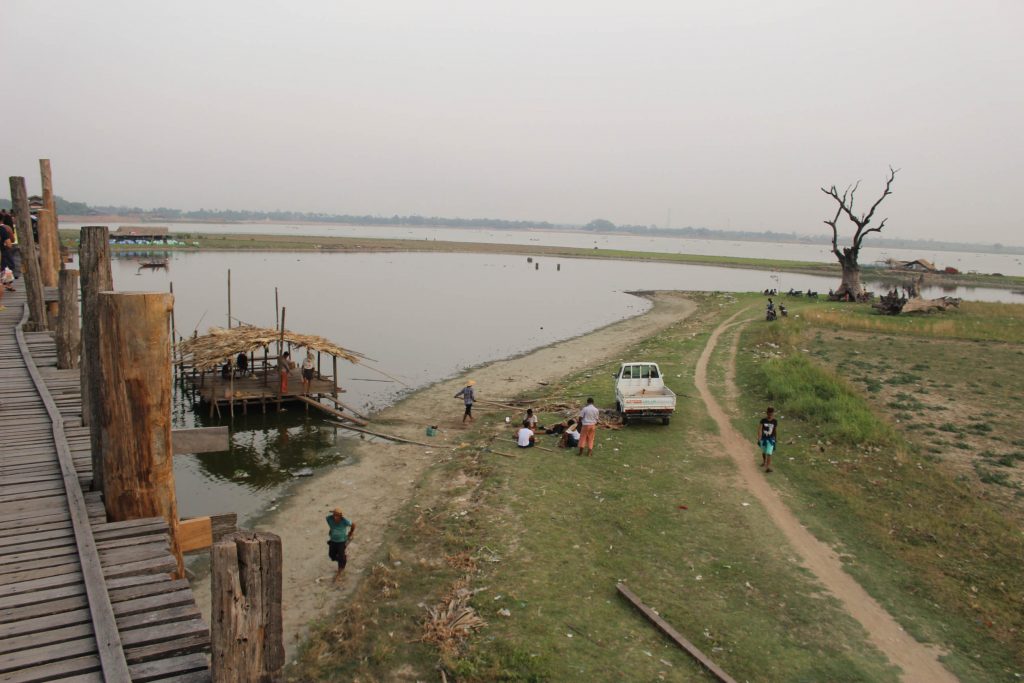 A swath of bleached plastic wrappers peppers the landscape and at a quick glance downwards it could fool any tourist that they are instead a group of rocks.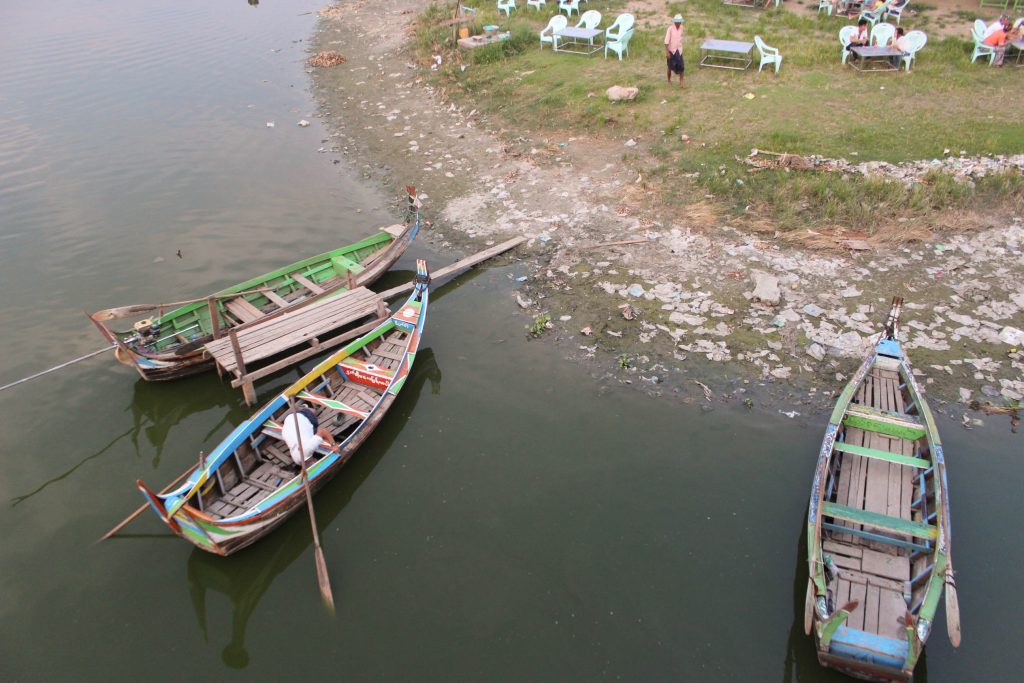 The 12-kilometre lake is one of the region's best-known landmarks, but if not looked after, the water quality could continue to deteriorate and suck the lake dry of tourists.