FROM THE DVB NEWSROOM
UN requests aid access one month after Cyclone Mocha's impact
The U.N. urges humanitarian access be restored to international and local organizations providing aid to Rakhine State. "This decision is yet another devastating setback for more than a million people whom humanitarians had planned to reach with life-saving assistance in cyclone-hit Rakhine state over the weeks and months ahead," said Ramanathan Balakrishnan, the U.N. Resident and Humanitarian Coordinator in Burma. Balakrishnan called on Naypyidaw to reinstate or approve travel authorizations so humanitarian aid can be delivered to Rakhine State. The U.N. states that more than 110,000 people have received shelter materials and other relief items. Food assistance has reached almost 300,000 people in Rakhine. Naypyidaw banned all relief efforts to cyclone-impacted communities on June 7.
Military to seize properties housing resistance
The military regime has reannounced that hostels and apartments rented to political activists or members of the People's Defense Force (PDF) will be seized upon the arrest of the person living there. This second announcement came after arrests at hostels and apartments of people allegedly involved in attacks in Yangon. "It was issued by the Anti-Terrorism Central Committee for Yangon and Mandalay mainly. If PDFs and political activists are arrested, the houses they stayed at will be sealed off and seized as state property," said an unnamed source close to the military. A hostel owner said this policy is difficult to enforce since landlords can't do background checks on their tenants to find out if they are, in fact, activists or PDF members.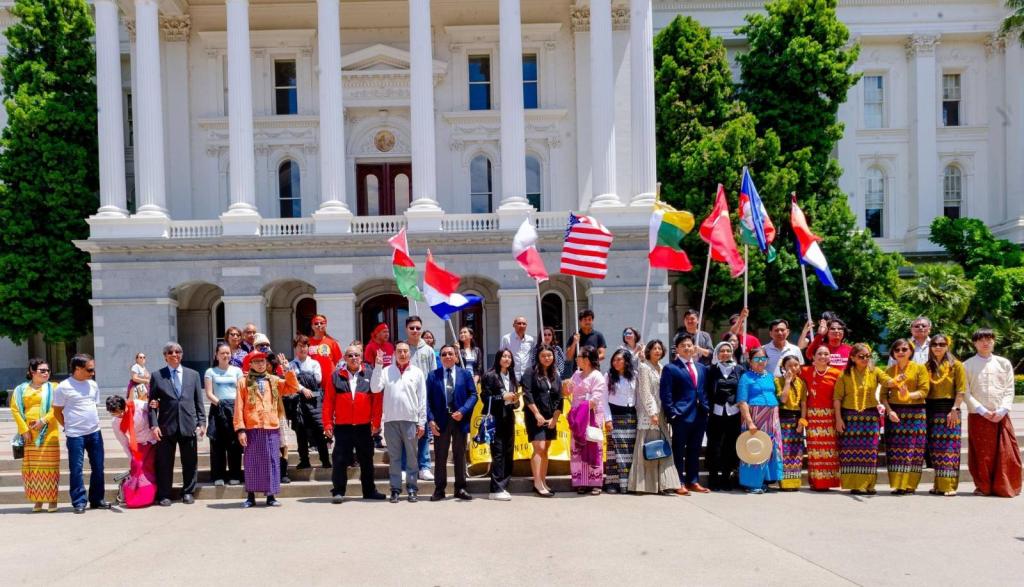 Burma Day in Sacramento, California
Around 70 people gathered in front of the California State Capitol building in Sacramento for an event called "Burma Day" on June 12. California state senators Benjamin Allen and Dave Cortese attended the event to raise awareness about the political crisis in Burma. The senators expressed solidarity with the people of Burma in their fight for democracy. The Free Burma Action Committee organized the event and said that the aim of "Burma Day" was to raise awareness about Burma's fight against military rule and to encourage Burmese-American youth to become active in U.S. politics.
News by Region
BAGO—An administrator, and former Burma Army soldier, was killed in Hswar city on June 12. "The gunman came on a motorcycle and shot six or seven times. He was killed on the chair where he sat," said a Hswar resident. The Burma Army set up a checkpoint and investigated the area. No group has claimed responsibility and no arrests have been made.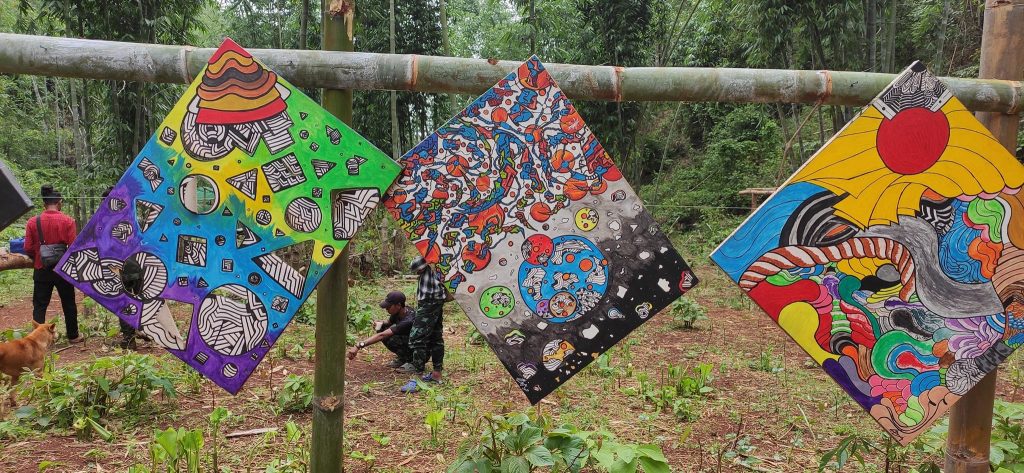 KARENNI—An art exhibition was held on June 11 in areas under the control of anti-military resistance forces. It showcases art created with materials from the war, including fragments of buildings damaged by airstrikes and artillery. Other pieces used clothing worn by resistance fighters injured by landmines. "With one hand, we bear arms, and with the other, we create art in a gentle way. Through this exhibition, we aim to demonstrate how the youth of the 21st century are forging a revolution in the forests and mountains," said one of the artists.
SHAN—A woman was killed and her child was injured in their home by artillery in Man Bang village, Lashio Township on June 11, Kachin News Group reported. "Villagers have been forced to seek refuge in the nearby forest or in Lashio city," a resident told KNG. Fighting between the Burma Army and Myanmar National Democratic Alliance Army (MNDAA) broke out two weeks ago.
RAKHINE—Aid groups have not been able to reach villages in Ponnagyun Township, where farms were destroyed by salt-water contamination. "Around 60 villages from this area lost many things including farms. There are still so many families who do not have shelters. Relief teams have not yet arrived due to the lack of mobile networks and internet services as well as poor transportation," said Aung Kyaw, a spokesperson for Poe Shwe Pyin social service group. Locals are in need of food, shelter, and agricultural equipment. It will take at least five years to restore the farmland, according to a local expert.
YANGON—An electricity office in Tamwe Township was attacked with explosives on June 12. Local resistance groups claimed to have conducted the attack, stating that the office's staff threatened locals who did not pay their electricity bills. "We carried out the operation despite the risks of arrests. We are not afraid," said an unidentified spokesperson. There were no reports of injuries or damages.