FROM THE DVB NEWSROOM
Unregistered SIM card owners to be prosecuted
The regime's Ministry of Transport and Communications stated that it will take action, in accordance with the Telecommunications Law, against those who've failed to re-register their SIM cards. "We sell SIM cards following the customer registration instructions. But we don't know if the user later re-registers or not. It is more efficient if the users bring ID cards and ask the shopkeepers to register [them]," said the owner of a mobile phone store in Latha Township.
The regime claimed that people may use unregistered SIM cards to organize "terrorist" activities online that could harm law enforcement and the stability of the country. Violators of the Telecommunication Law may face a fine and or be imprisoned for up to six months.
NUG warns of potential floods in lower Burma
The National Unity Government (NUG) Ministry of Humanitarian Affairs and Disaster Management has warned residents in Mon and Karen states as well as Yangon Region to be alert for landslides until Sept. 30 due to heavy rainfall.
It predicted that rivers across the country will flood during this period because of monsoon rains. The NUG forecasted that scattered heavy rains may occur in lower Burma and around the Gulf of Martaban due to a tropical depression.
Malaysians forced to participate in cybercrimes in Burma
The Malaysian International Humanitarian Organization (MHO) states that around 1,000 Malaysians have been forced to participate in cyber scam operations run by international syndicates operating in Burma, the Malay Mail reported. Criminal groups have trafficked Malaysians into Burma from Thailand after they were duped by fake job offers. The victims are then forced to work as scam operators.
They face assault, denial of food and water, as well as other severe punishment if they fail to cooperate with the syndicates. Criminal groups have expanded their cyber scam operations in Burma along the country's borders with China and Thailand since the 2021 military coup.
News by Region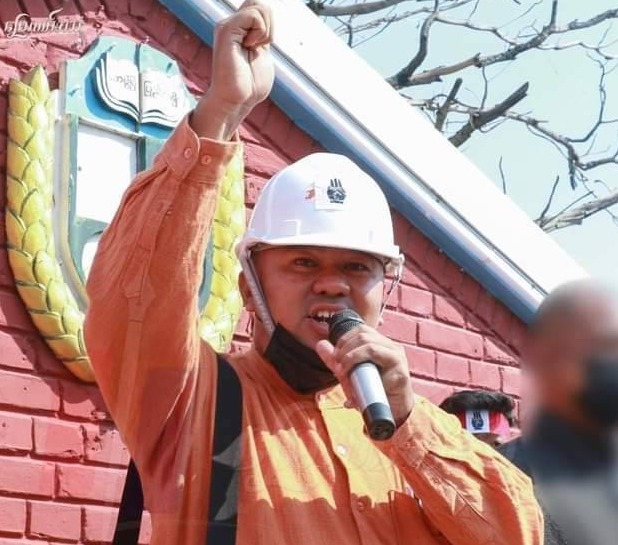 BAGO—The Pyay Prison court sentenced Kyaw Zeyya, a National League for Democracy (NLD) party regional member of parliament, to an additional 20 years on Sept. 22. Kyaw Zeyya has been convicted under the Counter-Terrorism Law, Natural Disaster Management Law, and for electoral fraud and incitement. His total prison sentence is 39 years. He was arrested in Hlaingthaya Township of Yangon Region in June 2022.
AYEYARWADY—Authorities will evict 149 families from a government housing compound in Pathein town by Sept. 29. "Only civil servants and their families are allowed to stay in that housing. Some of the households received eviction letters on Sept. 26. It didn't mention the reason for the eviction. People are asking for it and some are trying to appeal," said a Pathein resident.
Thirty-three families were previously evicted from the housing. Locals said the land plot where the housing is located was sold to businessmen. The housing is managed by the Department of Urban and Housing Development.
CHIN—Three Burma Army members were killed and others were injured in an attack by the Chinland Defense Force (CDF) on the township general administration and education department offices in Kanpetlet Township on Sept. 27.
"We had chances to seize the offices but we did not have enough artillery, bullets and guns. But we retreated successfully," said Salai Tun Lain Htan, the CDF brigade commander. The CDF has vowed to control the town and seize government offices.
SAGAING—The Kalay Township court convicted four jailed members of the Kalay Township Strike Force under the Counter-Terrorism Law on Sept. 25. Than Soe Oo, Myo Ko, Ei San and Kyin Daik Kin were sentenced to two years in prison each on May 10 under Section 505(A) of the Penal Code for incitement. This brings their total prison sentences to 12 years each.
"I had a chance to meet with all of them during their trial. They are all healthy," said a family member. The four were arrested on April 16 while holding a protest during the Burmese new year Thingyan holiday called "Rebel Thingyan." Kalay Township Strike Force was founded after the 2021 military coup.
YANGON—All six inmates that escaped from a jail at the Dala Township police station were apprehended on Sept. 27. "Four of them were re-arrested on the day they escaped," said a source close to the police. Locals claimed authorities want to transfer them to Insein Prison.
Listen to the Weekly Briefing every Friday on Spotify, YouTube, YT Music, Apple & Google Podcasts. Find DVB English News wherever you get your podcasts.