FROM THE DVB NEWSROOM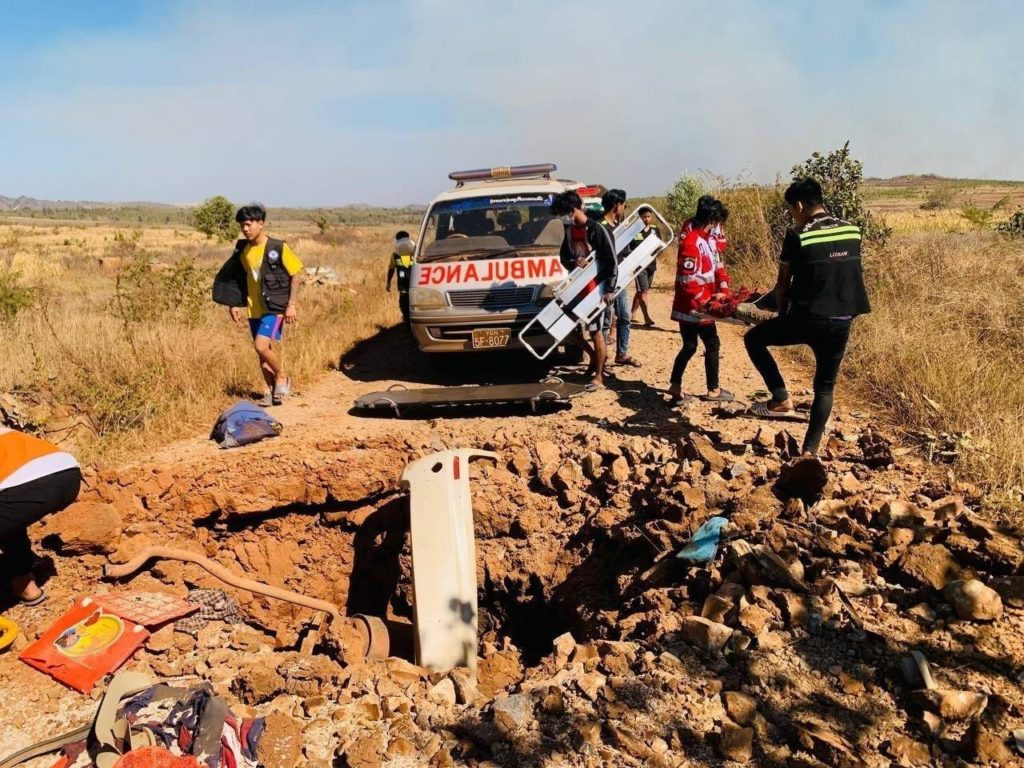 At least four killed in landmine explosion in Karenni State
A car carrying six civilians on Zayathpyu Road struck a landmine, killing four and injuring two in Loikaw Township, Karenni State on Feb. 6. "The car was traveling from Loikaw. I think they were migrating somewhere to work in Mawchi. They are not Loikaw residents," a Shwe Loikaw rescue team member told DVB. A resident of Demoso said that not many use the road as local resistance groups have banned people from using it. "It seems that they [the victims] did not know the road was closed," the resident said. Restrictions have been imposed on roads connecting Loikaw to Demoso, Hpruso, Bawlakhe, Parsaung, and Mese. There have been reported landmine explosions every month across the country, especially in Rakhine, Chin, and Shan states.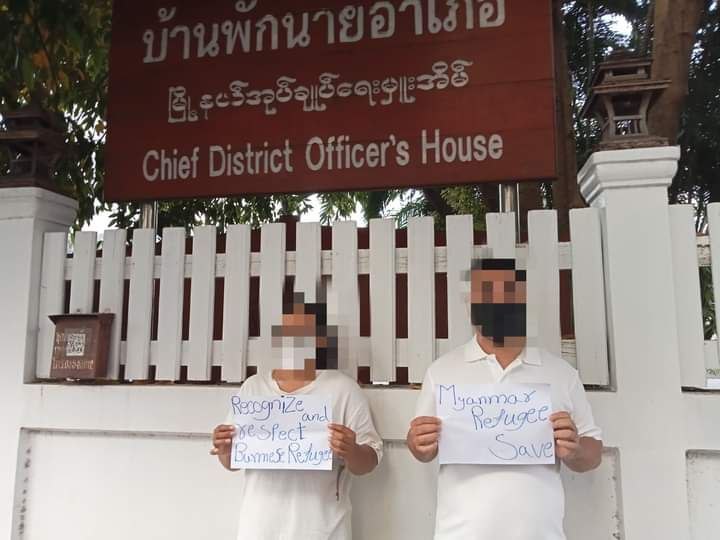 Burmese protest against arrest of refugees in Mae Sot
Burma nationals protested in front of a prison and the chief district officer's house in Mae Sot, Thailand on Feb. 6. They held banners that read: "Recognize and respect Burmese Refugees" and "Save Myanmar Refugees." The Maesot Myanmar Refugee Voice spokesperson told DVB: "There are the people who fled from Burma who have been arrested by the Thai police and immigration officials. We want them to be released. I want refugees fleeing political crises and war to receive humanitarian assistance. I want the authorities to stop arresting Burmese refugees and extorting money from them." Since the coup two years ago, the Thai-Burma border town of Mae Sot has received a significant number of Burma nationals who fled from war and the junta's oppression. The town has historically been one of the main locations where Burmese people have taken refuge from atrocities committed by Burma's previous juntas.
Dozens of undocumented Burmese nationals arrested in Thailand
Forty-nine undocumented Burma nationals were arrested in western Thailand on Feb. 5, Thai news outlet Komchadluek reported. The migrants are said to have been destined to work in Malaysia. They were reportedly defrauded by their brokers, who demanded them to pay 45,000 baht ($1,339 USD) per person to obtain a job.
Ten Burmese citizens arrested by Indian police in Manipur
Ten undocumented Burma nationals were arrested in India's Manipur State on Feb. 5, according to Indian news outlet NDTV. The ten were arrested for not having proper documentation. Police claimed that the Burmese citizens tried to flee arrest before being caught. They will be charged under India's Foreigners Act. N. Biren Singh, Chief Minister of Manipur, said that legal action will be taken against anyone in Manipur that harbors undocumented migrants. Since the coup, thousands of Burmese nationals have fled the junta's increasingly violent crackdowns across the border into Northeast India.
News by Region
KAREN—Eight houses – including two homes of Karen National Union (KNU) officials – were torched after the Burma Army conducted an arson attack in Thandaung Township on Jan. 4. "Eight local houses, including two belonging to KNU officials, were destroyed by fire," a local told DVB. The attack came after the Burma Army suffered heavy losses during a clash with the People's Defense Force (PDF) in the township.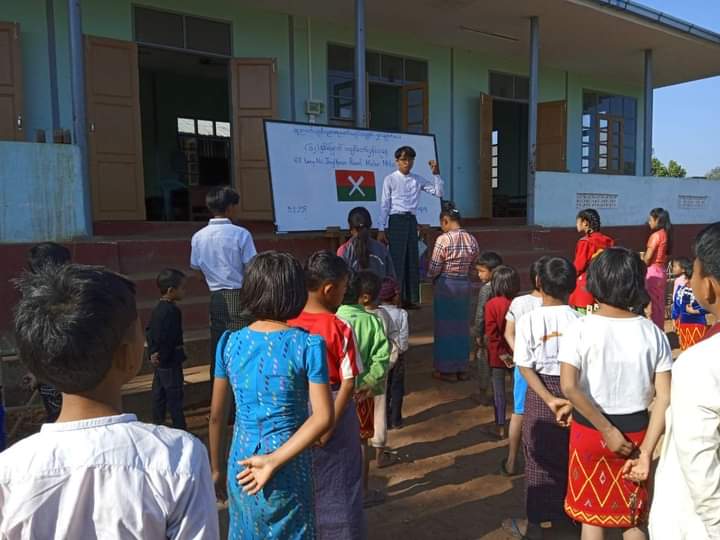 KACHIN—A ceremony commemorating the 62nd anniversary of Kachin Revolution Day was held at a school that was opened for displaced students in a Kachin Independence Army (KIA)-controlled area in northern Shan State on Feb. 5. There are six schools in the KIA-controlled area in northern Shan State, with more than 200 students ranging from kindergarten through high school.
TANINTHARYI—The Palaw Region Defense Force (PRDF) claims to have confiscated junta propaganda pamphlets and books from a bus in Palaw Township on Feb. 3. "We discovered them while we were checking a bus on the highway road. The propaganda pamphlets mentioned things about elections and other matters related to news," a member of the PRDF told DVB. The group is reported to have burned the propaganda leaflets and books, and released the bus drivers after warning them not to associate with the junta. The junta has attempted to influence the public by using similar propaganda tactics in resistance strongholds.
YANGON— Three staff members were injured when an IED attack occurred at the township electricity management office in Hmawbi on the morning of February 6. "The blast happened beside the office building. The office window glass broke and hit the staff," a local told DVB. In recent shootings in the region's Kayan and Hlaing townships, one village administrator, a fireman, and an administrator were killed.