It's mid-morning in Falam and the cotton-candy clouds are hanging low around each mountain peak during a recent DVB visit to this township in Chin State. The region is known for being one of the most isolated, underdeveloped regions in Burma. Others might characterise it in even less flattering terms.
"It's the so-called wasteland of Burma," says Ye Min Aung, vice president of the Myanmar Rice Federation, speaking nearly 500 miles to the southeast in the commercial capital Rangoon during an hour-long conversation with DVB about challenges for agriculture in Chin State, the topography of which is defined by the Chin Hills.
"But I think no land should ever be considered a wasteland," he adds. Instead, Ye Min Aung believes that the unfarmed, undulating terrain should simply be considered "empty land" — with the potential for crop cultivation and terraced rice farming.
This part of Chin State lies near Burma's border with India and has an average elevation of 5,000 to 8,000 feet. Seventy-two percent of the Chin population is characterised as "poor" and 58 percent of the children measured are stunted. Most  livelihoods are rooted in agriculture; paddy rice or raising fowls and livestock. However, with irrigable water sources not meeting demand and the largely agrarian economy relying on only seasonal workers, the trend among young people for many years has been to migrate to other states and divisions in search of work.
Clearing and cultivating land for farming is challenging but not impossible, says Ye Min Aung: "To increase productivity, increase the incomes for farmers and improve the quality of lives — these three things we can do through investment."
Ye Min Aung says the government should be encouraging more investment to rural areas — both domestic and foreign investors — and offering tax breaks for those rural investors.
But Burma's new investment law is not enough to attract a flood of investors, especially to hardscrabble regions like Chin State, population 478,801 as of the 2014 census.
"More important is clear and simplified regulation," says Ye Min Aung. Previously, investment proposals had to be submitted to different relevant ministries for industry, environment and commerce, and often involved a tremendous amount of time, corruption and delay. The government's role, in other words, should be less about providing funds directly and more focused on establishing a regulatory framework that allows for businesses to operate properly and safely, Ye Min Aung says.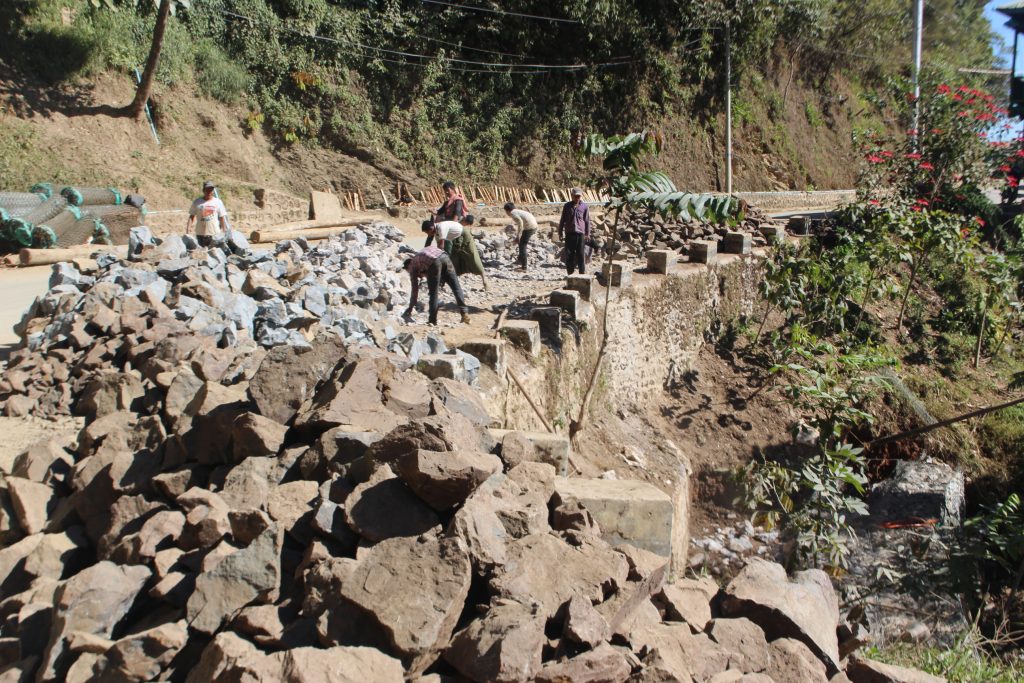 Ye Min Aung believes issuing a number of trading permits to international import-export firms is vital to boost competition in the sector — ultimately benefitting farmers — and increase the country's exports. Once considered the "rice bowl of Asia," Burma is now ranked 113 out of 160 countries in the World Bank's 2016 Logistics Performance Index – one of the lowest scores in Asia, producing about 14 million tonnes of rice, of which 12 million is for local consumption.
He's not the only person to view Chin State as showing potential for development. Instead of focusing on the region as poverty-stricken and backward, new attitudes toward potential growth in the agriculture sector are planting the seed of wider development for the Chin people.
But this rosy outlook needs to be taken with a grain of salt to address the immediate obstacles for development, warn economists.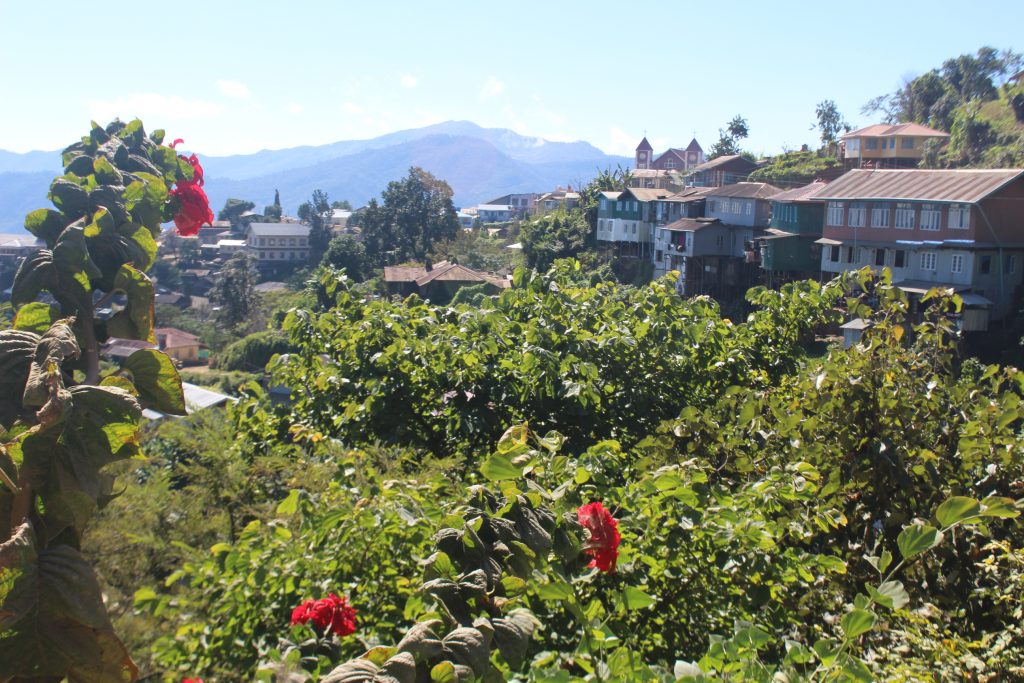 Challenges to development
Ask anyone what is the biggest challenge to boosting development in Chin State and you are most likely to receive the same one-word reply: roads.
Fahmid Bhuiya, director of the Pact Global Microfinance Fund in Burma, says basic infrastructure like roads and electricity has to be provided by the government to encourage foreign investors and local private companies to branch into the rural market.
Economist Sean Turnell agrees and points to the government's current effort to reform the state-owned Myanmar Agriculture Development Bank (MADB), which has held a virtual monopoly on lending to farmers for over 50 years. Turnell says MADB was "utterly dysfunctional" under the military regime and likened its purpose more to a cash-dispensing machine for those with connections, rather than an impartial lender.
"Most farmers couldn't get access to MADB loans and those that could were often favoured by the old regime and used as a way of expending favours instead of being a vehicle for saving."
An audit is currently underway to restructure MADB.
Other core problems relate to the low health standards and isolation the people of the Chin Hills face. It is considered the poorest state in the country.
Some of the great difficulties identified by the Chin State government in Chin people's daily lives are shortages of food, lack of money for children's education and access to health services.
In the north of the state, most Chin are Christian and families have a high number of children. In the 2014 census the maternal death rate among 15- to 24-year-olds was the highest in the country and child malnutrition was one of the most serious problems.
Save the Children has focused its development approach on resolving the problems of hunger and food shortages, using the nutrition of children as an indicator. Currently they are training two health volunteers in each township or large village in Chin State — one as an allied healthcare worker and the other as a midwife — to target improving women's and children's health, particularly ensuring a woman has access to a trained midwife at childbirth.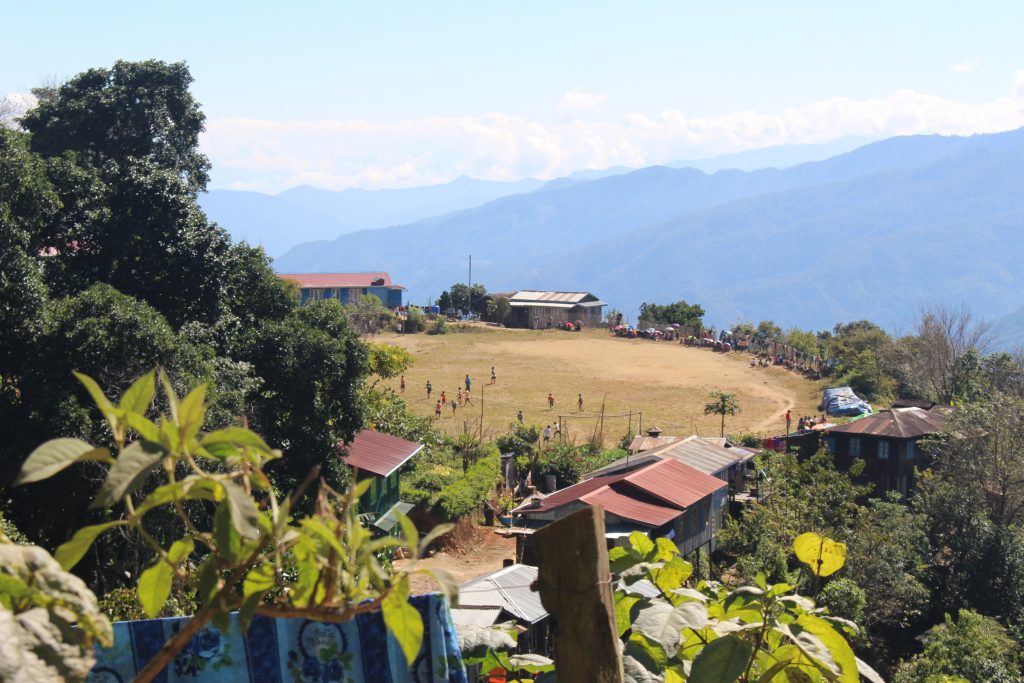 Letting farmers lead the way
The Myanmar Institute for Integrated Development (MIID) has developed a five-year plan from 2016-2021 — with the support of the Chin State government, Chin National Front, civil society organisations and private sector representatives — to deliver a set of projects valued at a combined US$70 million and aimed at resolving poor access to food, health and children's education.
One of these projects is directed at farmers, encouraging them to identify what training and skills they want to learn to improve their productivity. But this bottom-up approach isn't without its challenges, as many farmers have been conditioned to accept aid rather than articulate their aspirations and priorities.
Under the MIID agriculture, food security and nutrition program farmers learn about improving irrigation, growing new crops and learning about new technologies for both food and cash crop production.
One of the MIID facilitators, Steven Vanbik, says there has also been a keen interest amoung farmers to try growing different kinds of winter crops and generating higher returns.
Another large-scale challenge is the number of landless farmers. During the years of military dictatorship, land-grabbing by the Tatmadaw left many farmers without property or an income. As the National League for Democracy administration seeks to resolve land matters, Ye Min Aung says the government has an opportunity to reclaim and allocate land for farmers that lack it.
"The land matter is very sensitive because we encountered a lot of land-grabbing and land confiscation in the past — so land is a very big issue. If we can utilise it the right way, then there is a lot of opportunity."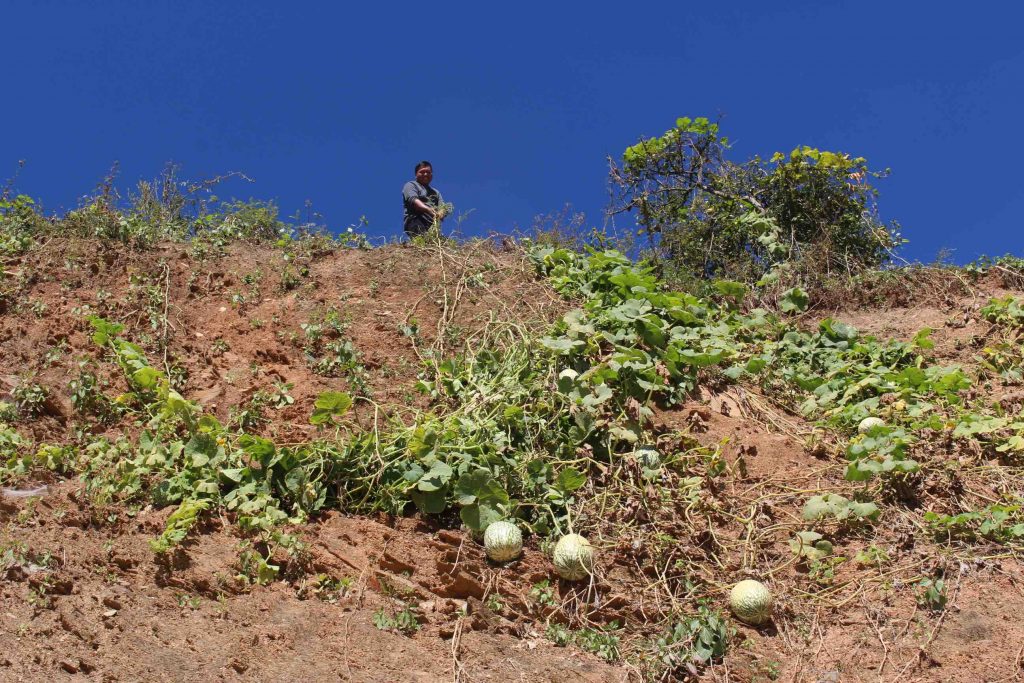 Microfinance providing a leg up for women
Lawyer Sui Thluai from Falam, the northwestern town in the Chin Hills, says she is tired of people referring to Chin as impoverished compared with other resource-rich states such as Kachin, which is home to jade and other mineral deposits.
"We need to stop seeing ourselves as poor and change that mind-set and focus on education to better ourselves," she says.
In 2002, Falam pastor Sayama Bawi Nei Thlvai decided to start a women's savings group with five other women she considered hardworking and leaders in their respective fields. In a nutshell, each member pays a 5,000 kyats (US$3.64) membership fee and additionally pays a proportion of their income into the group savings bank account. The interest that is generated from the account is then lent to a different member within the group each month when someone wants to start their own business, expand an existing enterprise or invest in new skills training. The borrower then has six months to repay the loan.
"I would say we are a success," Sayama Bawi Nei Thlvai states proudly. The group has grown from six to 28 members and since 2002, not one member has defaulted on a loan.
"We are showing the community the benefit of women and to invest in women to show society what we are capable of doing," explains Sayama Bawi Nei Thlvai. Her women's savings group has served as a successful grassroots poverty alleviation program while also subverting the traditional patriarchal structure of Chin society.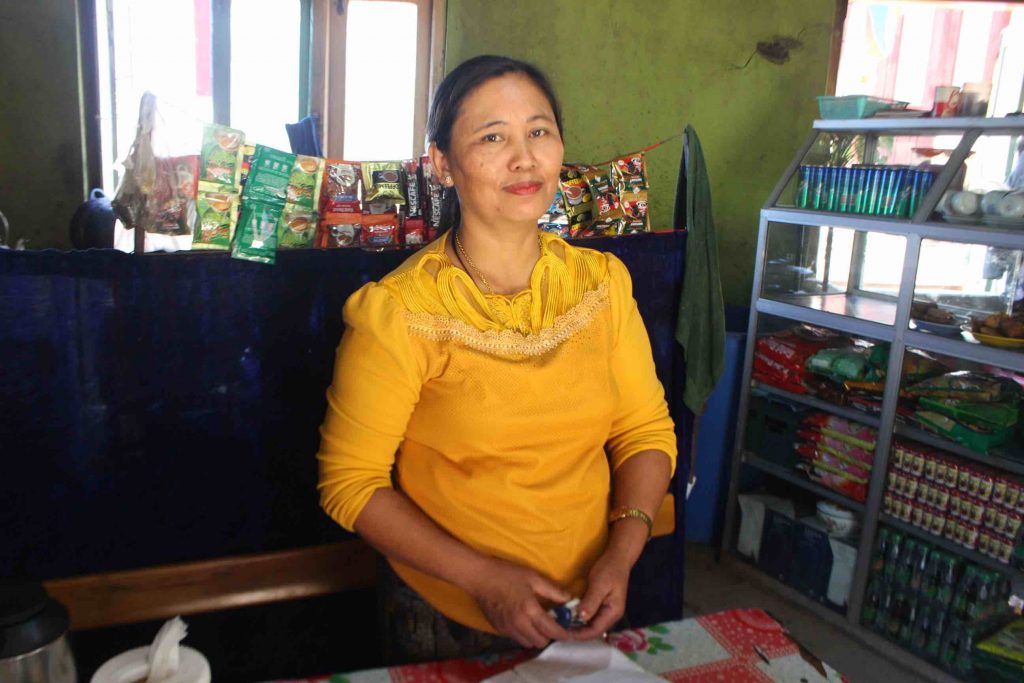 Last month DVB met with Par Nei Cuai, who had recently taken out a loan from the women's savings group to start her own teashop business. Other members have also borrowed to establish a pharmacy, a tailoring shop and local fabrics store.
Chin human rights activist Cheery Zahau has been a long-time advocate for empowering women through capacity-building to alleviate poverty. She says access to micro-credit loans like the women's savings group offers, rather than just aid programs, is the answer.
On a larger scale PACT, the country's biggest microfinance institution, has a loan portfolio close to $158 million and has reached 1,179,382 individuals since 1997 — and more than 98 percent of its clients have been women. Bhuiya says women need more support in their communities and states frankly, "They are better, more rational investors, borrowers and utilise their borrowings for the best use within the family for food, schooling and housing."
[related]
Turnell, who has studied microfinance in Burma for many years, agrees with Bhuiya, saying it has only been within the last decade that economists have realised the importance of microfinance groups that were often masked as simply social welfare providers.
"The biggest contribution that MFIs can make is that they allow women in particular to keep money safe. Women are very good at spending money on children, which is human capital building."
Although he cautions that microfinance is no silver bullet and can't necessarily allow Burma's rural poor to make the leap from micro businesses to small or medium enterprises, there is little doubt that savings groups like Sayama Bawi Nei Thlvai's make lives better.
She says her savings group no longer just focuses on facilitating access to microfinance but also now funds scholarships for high-achieving female students in their town: "Gender equality is the most important thing in the world and so for now we need to focus on the young people and their education, to make sure girls have equal opportunities to boys."