Kaew Cho knows what it's like to have his freedom taken away from him.
After moving between casual jobs on soybean, garlic and rice plantations, he went to work in a factory in Bangkok, hoping he would get paid at least the minimum wage.
"I was so excited. I thought this experience would be decent, I would get a decent wage and be able to go out at night and learn Thai," he recalls.
Instead, he and his co-workers were locked in the factory every night by the owner. They weren't allowed to leave and go out for food, and although his salary was originally agreed at 2,000 baht (US$56) per month, he only received small installments when the owner sold shipments of sweaters.
"I was wishing I never came to Thailand." His dream of returning home to his family in Shan State and investing in his family's rice paddy plantation was crushed.
After eight years of manual labour work, he was still struggling to find a job where he could receive the minimum wage. His first job was collecting rocks from the Pai River. One bucket of rocks would earn him 50 satang (less than 1 cent). The maximum he could carry a day was 30 bucketloads, which earned him 15 baht a day – just enough to cover his food.
"I felt so sad, not getting paid the right amount, but other workers were in the same situation, so I just accepted it. I thought this must just be the reality."
Limits on freedoms
The boom over the years in Thailand's construction industry and exports of everything from seafood to garments and furniture continues to fuel a massive demand for migrant workers from Burma. Thailand has an estimated  total of 3 million migrant workers in the labour market, with around 2.3 million of them originating from Burma. The exact number is uncertain, however, as the documentation process varies for each individual worker: some have passports, some have temporary visas, and others have no ID cards or official papers at all.
Ahead of Aung San Suu Kyi's first scheduled visit to Thailand in her new capacity as state counsellor and foreign minister of Burma this week, many are hopeful she will discuss measures to protect the rights of migrant workers and turn a new page for labour laws in Thailand.
"First, she should demand that Thailand immediately end the restrictions placed on migrant workers' right to freedom of movement," says Phil Robertson, the deputy director for Asia of Human Rights Watch.
Currently, many migrants hold temporary residence IDs, or "pink cards", that only allow them to travel within the province they are registered in. According to Robertson, "These restrictions make them vulnerable to extortion and abuse by both brokers and corrupt government officials."
Migrant Assistance Program (MAP) Foundation director Brahm Press calls such efforts to restrict the movements of workers a clear violation of their human rights and says there needs to be real action against corrupt employers and recruitment agencies. "The problem is that the monitoring system is weak and the justice system is slow and unreliable."
Kaew Cho says the restrictions on his movements when he was working in a garment factory were especially severe. He couldn't leave the premises of his work in Bangkok and was too scared to report his employer to the police. It was common for the migrant workers not to be paid for days at a time, so Kaew Cho had to develop his own tactics for negotiation.
"I would approach the owner with two other employees and ask for just 10 baht to share between us. With that amount we would buy a small portion or rice and ration it for two days."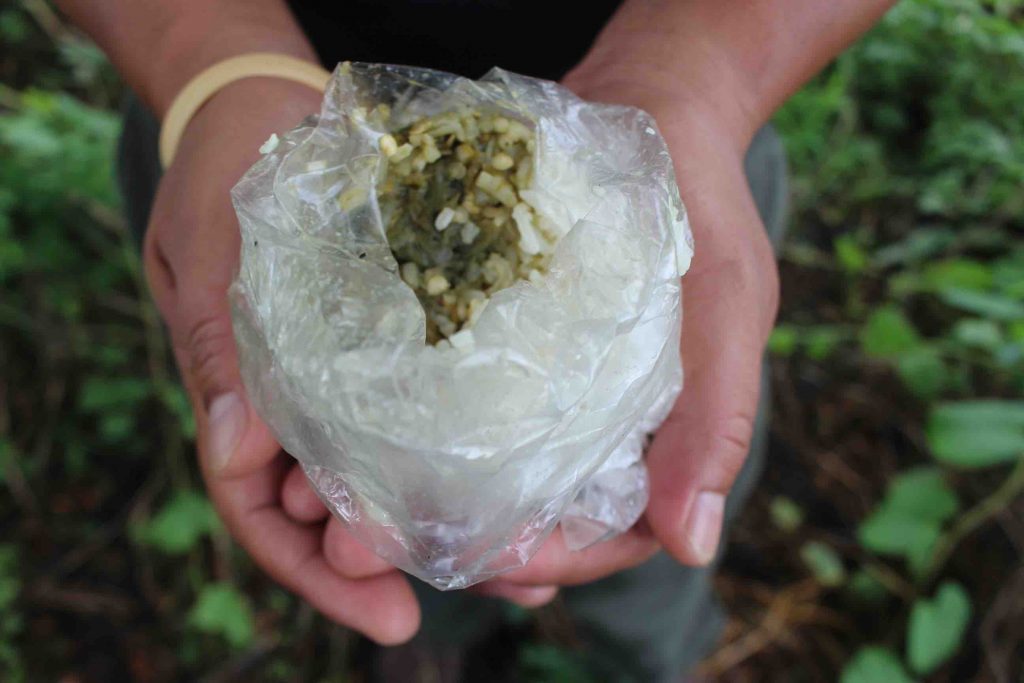 Exploitation of undocumented workers
Kaew Cho's story touches on the worst possible treatment of workers and how migrant workers can fall through the cracks without employers being reprimanded. Because he wasn't eating regular meals, he became very sick when he was working at the factory. Then one morning Kaew Cho woke with a shock to find he had no feeling in his legs and felt extremely weak.
"I felt so thin and weak, like water. I couldn't walk, I could only crawl to the bathroom," says Kaew Cho. "I could hardly hold a spoon."
He legs also began to swell. "I thought it was due to standing for long days working at a sewing machine in the factory." For two months he was bed-ridden. When his condition didn't improve, the owner of the factory was quick to get rid of him and gave him 1,000 baht ($28) and sent him on his way to Chiang Mai.
Kaew Cho had been listening to a Shan radio station while he was sick in bed when he heard first about a Shan temple in Chiang Mai. The Wat Pa Pao temple became his holy grail. "If I could just get to that temple, I thought I would be able to get help from my native people," he recalls.
Arriving at the station, he asked a taxi driver to take him to Wat Pa Pao. The driver charged him 400 baht instead of the standard 40 baht. "When I remember being overcharged like that it just makes me want to cry." He lived at the temple for about a month and would scavenge for money on the ground or occasionally be given food donations from visitors. "I was lucky, sometimes I would find 10 baht on the ground and I would buy some rice."
Finally his luck began to turn when a man helped him go to the hospital. The first doctor thought he had polio, but the second, who happened to be able to speak Shan, said he was suffering from severe malnutrition. He returned to the temple and was given a phone number by a monk for an "organisation that could help him". But Kaew Cho was afraid to call the number.
"To me, the word 'organisation' meant an armed group, so I thought I would be conscripted." After three days of weighing up the decision, he finally decided to call the number. The organisation wasn't an armed group — it was the migrant rights group MAP.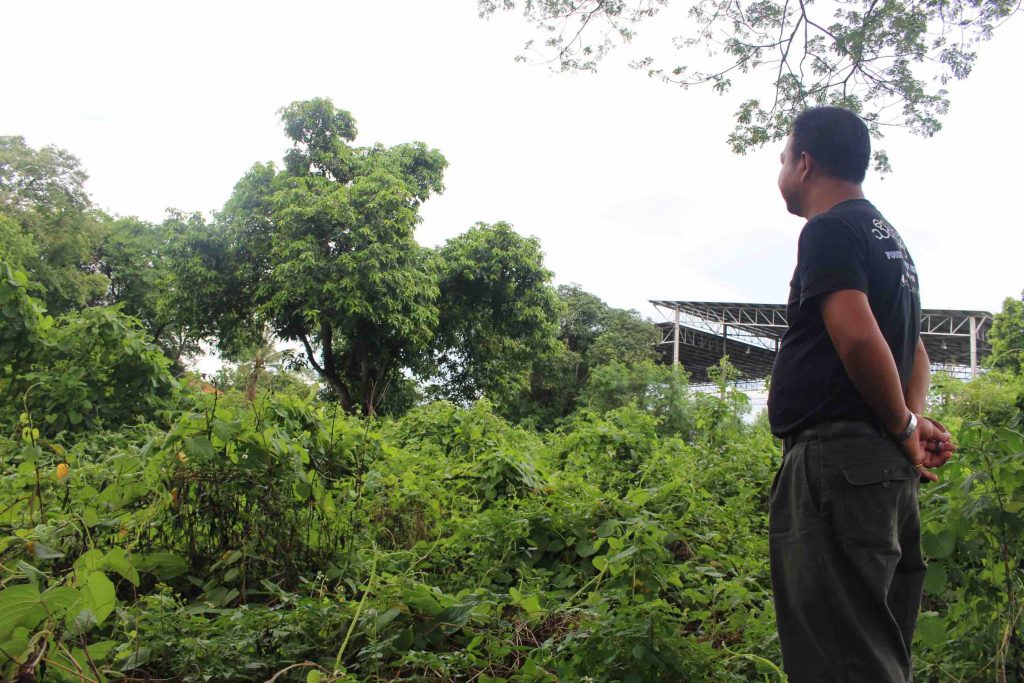 Policy in limbo
An inconsistent migrant worker policy and lax enforcement of rules have created chaos and confusion over the years.
The first policy was created in 1992 and was based on quotas that allowed the hiring of migrants in only 10 border provinces. A decade later, as the number of migrants entering Thailand continued to increase and spread into all areas of the country, the government moved to regulate their flow by signing a Memorandum of Understanding (MOU) with Burma, Cambodia and Laos.
There was some hope that this would help to bring the situation under control and in the process do more to protect the rights of migrant workers. In the end, however, the continued emphasis on the needs of employers resulted in a patchwork of ad hoc responses.
"Sometimes they issue temporary passports, sometimes they extend visas for four or six years, sometimes they issue pink cards — and now they are talking about issuing certificates of identity," says Bangkok-based migrant rights activist Andy Hall, a longtime observer of Thai immigration and labour policies.
Far from helping to protect migrant workers, the erratic policymaking has only served to discourage participation in the formal system, while creating new opportunities for exploitation by so-called "brokers", who take advantage of workers' confusion over procedures.
The result, according to Hall, is that "the formal and informal channels for coming to Thailand are just systematic corruption."
Migrants entering through the MOU legal recruitment process have to pay an average of 24,000 baht ($740), which amounts to over half of what most workers earn in a year, says a recent MAP report.
Press says brokers can easily inflate prices to cash in on the application process: "There are brokers lurking in the source communities who are linked to the MOU recruitment and increase the cost, resulting in significant wage deductions."
Brokers also typically hold on to the papers and don't allow them to reach a migrant's hands again until they have repaid the sometimes considerable debts workers incur to pay for the services of brokers.
According to Robertson, these practices remain common, despite pledges to crack down on those who take advantage of migrant works.
"Little action has been taken against brokers, despite all the Thai government rhetoric about cracking down on human trafficking," he says. "Debt bondage continues to be the norm."
By February 2015, only 109,662 migrants from Burma had entered Thailand under the MOU scheme. Most workers remain reluctant to sign up for the complicated, costly process, which comes with no guarantees of job placement.
The Nationality Verification (NV) process, introduced in 2007 to make it easier for migrants to stay on special, temporary passports, has also had limited success. In fact, some observers say that it has only added to the confusion. The result of these constant changes in policy, according to Kyaw Zaw Linn of the Migrant Workers Rights Network, is that the majority of workers remain undocumented and at risk of exploitation.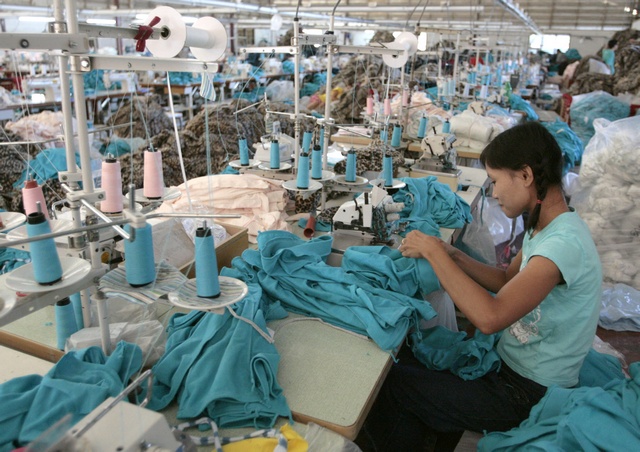 Suu Kyi's visit brings hope 
When asked what Aung San Suu Kyi should prioritise when she touches down in Thailand this week, Kaew Cho says he hopes there will be a pledge for a clearer legal process for migrant workers.
"I want a better situation for workers, a clear system, so they can have access to healthcare and information about where to go if they need protection," says Kaew Cho.
He adds, "I just generally hope Suu Kyi will speak up for migrant workers and raise our profile. We are still discriminated against and Thai people think we bring all the negatives from our country. But actually, we are here to work, to bring benefits to the country and economic development."
[related]
Kyaw Zaw Linn is optimistic there will be change. "We believe there will be more development and change when Suu Kyi comes because she will be talking with decision­-makers of the Thailand government," he says.
Workers' rights groups will be watching the negotiations closely, hoping actions will be louder than words.
"The message needs to be 'no more looking the other way' when migrants face abuses — no impunity that allows both police and employers to treat Burmese as 'throw away' workers," says Robertson.