FROM THE DVB NEWSROOM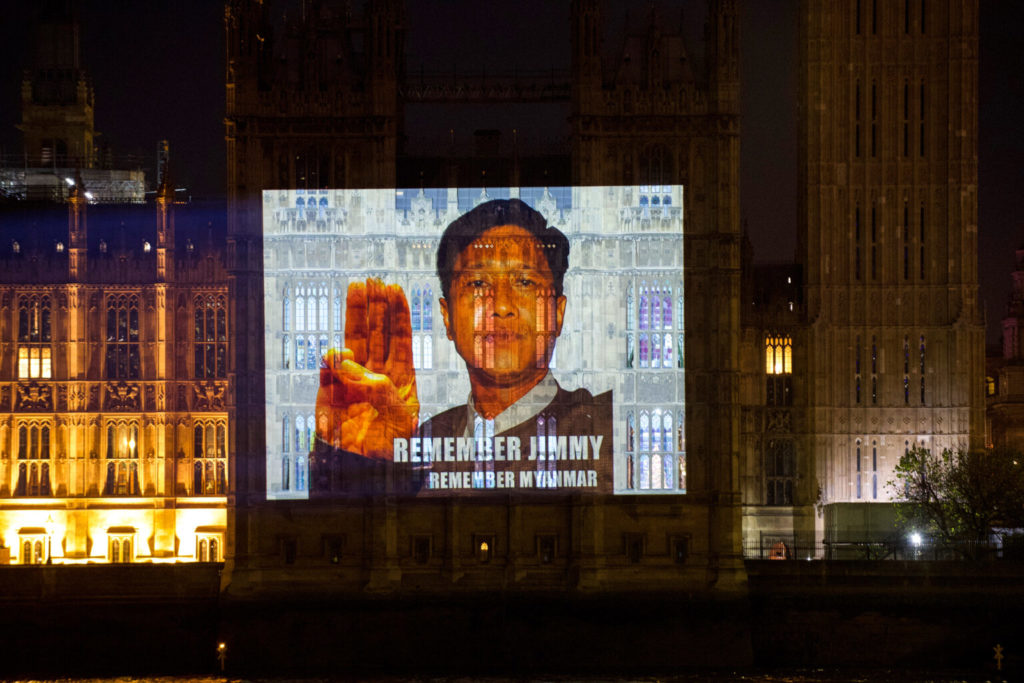 Over 1,000 people have been killed in regime custody
As of today, at least 1,070 people have been killed while in regime custody since the 2021 military coup, states the Assistance Association for Political Prisoners (AAPP Burma). It announced a total of 3,194 people, including pro-democracy activists and civilians, have been killed as of March 31, 2023. There are 17,075 people held by the regime and 5,274 of them have been sentenced by a court. A total of 150 prisoners have been sentenced to death, 121 of them have been sentenced in absentia (outside of the country and beyond the reach of the regime). So far, 3,874 people have been released from prison.
HRW wants Bangladesh to postpone Rohingya repatriation
Human Rights Watch (HRW) urged Bangladesh to postpone plans to return Rohingya refugees to Burma, warning that their safety could not be guaranteed. Burma and Bangladesh have a pilot project to repatriate at least 1,000 Rohingya as early as mid-April. "Voluntary, safe, and dignified returns of Rohingya refugees to Myanmar are not possible while the military junta is carrying out massacres around the country and apartheid in Rakhine State," said Meenakshi Ganguly, HRW South Asia director. HRW calls on the Bangladesh authorities to only allow repatriation to proceed when "rights-respecting rule" is established in Burma.
NUG plans to purchase anti-aircraft weaponry
The National Unity Government (NUG) Ministry of Defense announced that it is spending $2.2 million USD from funds raised by Project Dragonfly in order to purchase anti-aircraft weapons. It is spending $1.4 million USD for air defense systems and $800,000 USD for counter-attack capabilities. This project was organized by Burmese democracy activist and writer Pencilo. The NUG received donations from the U.S., Canada, UAE, Australia, Japan, Singapore, Malaysia, and Thailand.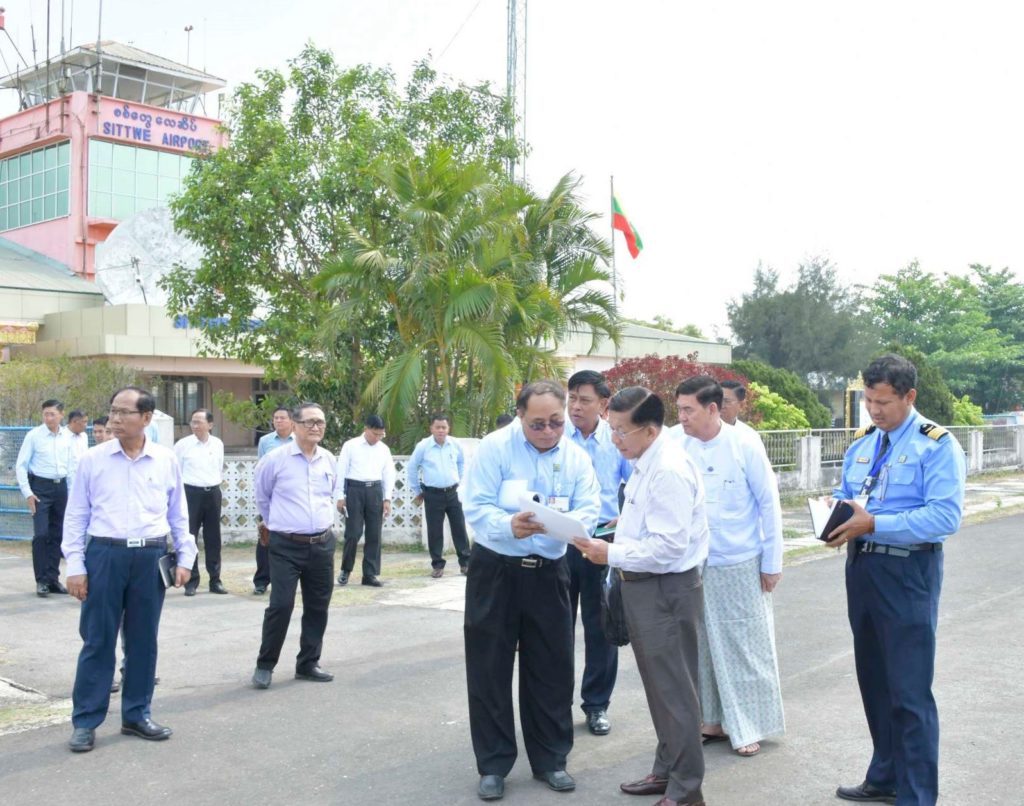 Regime leader visits Rakhine State again
Min Aung Hlaing visited Sittwe on March 30-31, Rakhine media reported. Since the beginning of this year, he has visited the state three times. Regime media reported that Min Aung Hlaing personally inspected the state's airports. His military regime is competing with the Arakan Army (AA) in Rakhine State's administrative and judicial affairs. Political analyst U Pe Than told DMG News that Min Aung Hlaing's frequent visits are to mobilize the support of the Rakhine people. "There are political as well as military interests to his visits," said U Pe Than.
News by Region
MAGWAY—Five members of the People's Defense Force (PDF) were killed during a Burma Army raid in Yesagyo Township on March 31. "The military surrounded the camp and shot, " a Yesagyo PDF spokesperson told DVB.
MON—Almost 4,000 residents have been forced to flee their homes in Kyaikto Township, the Karen National Union's (KNU) Brigade 1 Thaton District announced on March 31. The Burma Army fired shells inside KNU territory. Phado Saw Aye Naing, the KNU Thaton District secretary told DVB that humanitarian aid is needed for the displaced persons.
A couple traveling in a car was injured on Ye-Thanbyuzayat Highway Road on April 1. The couple was traveling from Lamine to Mawlamyine when an unknown assailant fired at their vehicle. "Their son wasn't injured. But the father got two gunshot wounds at his back and mother injured in the leg," said a social aid group spokesperson. Locals claimed there was fighting between the Burma Army and PDF. The PDF has warned travelers not to approach Burma Army convoys on Ye-Thanbyuzayat Road.
SAGAING—The Burma Army raided the PDF Battalion 1 near Swal Lal O village in Myaung Township on March 30, and beheaded its Deputy Battalion Commander Bo Sin Yine, the PDF claimed. "Three military convoys attacked the camp on that day and seized it. The deputy battalion commander was killed," said a PDF spokesperson. After fighting ended PDF members collected the decapitated body of Bo Sine Yine. They claimed his head was taken away by the Burma Army.
Anti-coup strike groups in Monywa and Kani stated there will be no regime election in Sagaing Region following the announcement of 40 political parties being dissolved. "The 2010 and 2015 elections already proved that a part-civilian and part-regime government that favors the military will appear if the election is held under the 2008 constitution," said Khant Wai Phyo from Monywa Strike Steering Committee.
YANGON—A woman was wounded in 34 ward of North Dagon Township on March 31. An unidentified gunman shot her in front of her home. Police officers and ward administrators arrived, checking CCTV camera footage and collecting and bullet casings. A checkpoint was set up to inspect pedestrians and motorcyclists.
Two police officers were injured in an attack in Mingaladon Township – near Aung Mingalar Bus Terminal – on April 1. A resistance group calling itself "God's Hand Force" claimed responsibility. "We don't have the details of casualties yet," a spokesperson told DVB.