Rangoon taxi driver Than Htike Kyaw is used to finding passengers' personal belongings and litter left behind in the back seat of his cab – but never a stash of jewellery and gemstones worth thousands of dollars.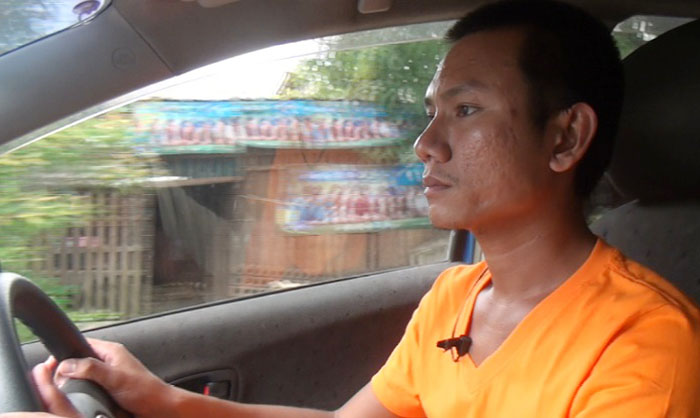 That's what happened on Sunday morning as he was cleaning his Toyota Yaris, the car he rents from a local taxi firm to make a living. On the back seat, someone had left behind a green duffel bag. When he opened it, he got the shock of his life.
"It was full of gems," he told DVB.
Than Htike Kyaw recalled the address of his last customer from the previous day. Before setting off, he told his sister what he had found. On the way to the customer's house, his sister called him and told him she had gone online and found that the passenger had already posted urgent notices on social media about his missing bag. You can imagine his relief when the honest taxi driver turned up on his doorstep.
The forgotten bag contained numerous purchases of jade stones, pearls, silver and other gems said to be worth "hundreds of millions of kyat".
Now, the grateful owner has promised a buy Than Htike Kyaw his own car.
"We understand that he [Than Htike Kyaw] hires his vehicle to work as a taxi driver, so we have decided to buy him his own car," said Chit Thwe Ni, the gem owner's daughter.
[related]
Than Htike Kyaw told DVB that working as a taxi driver is the main source of income for him, his wife and new-born baby. He said getting his own cab would be "a huge step".
Rangoon's Taxi Drivers Association, to which Than Htike Kyaw is a member, says it is also planning to present him an honorary award for his good deed.