FROM THE DVB NEWSROOM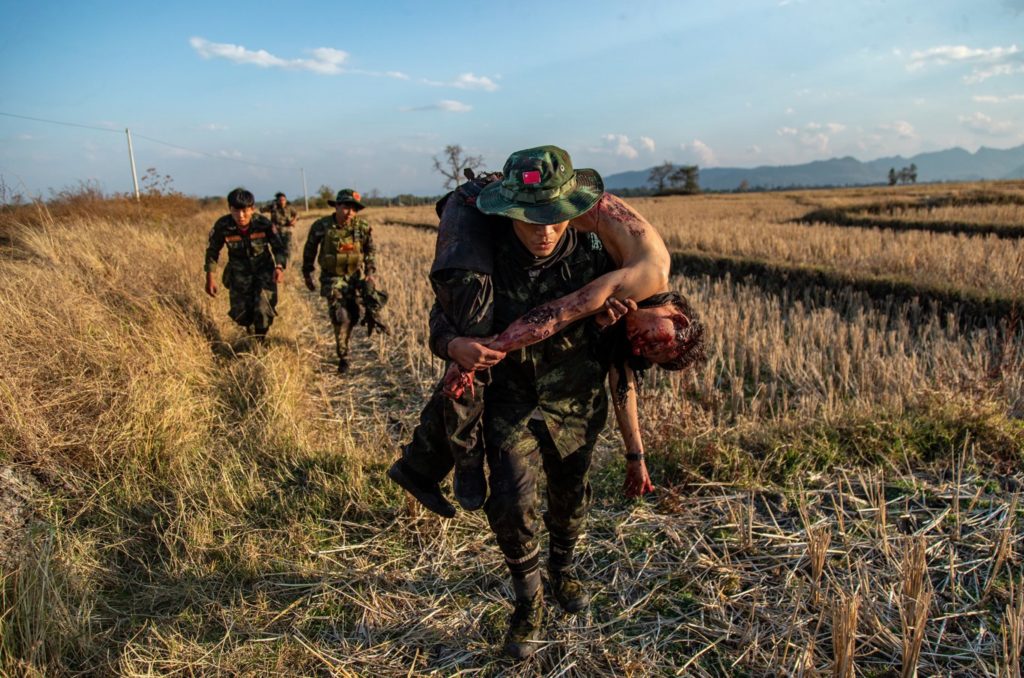 Photographer wins World Press Photo 2023 regional award
Mauk Kham Wah was announced a World Press Photo 2023 regional award winner on March 29. His photo "Retrieving the Dead" was taken in Moebye, Karenni State on Feb. 21, 2022. "I arrived in Karenni State in 2021. Since then, I have been on the frontline taking conflict photos. This one was taken on the day that 17 members of People's Defense Force (PDF) were killed. When I took this photo, the PDF member was already dead," said Mauk Kham Wah. An anonymous photojournalist from Burma won the award last year with a photo of anti-coup protesters firing slingshots at police in Yangon.
International fashion brands exiting Burma
International fashion retailers Japan's Fast Retailing and the U.K.'s Marks & Spencer have announced that they will cease outsourcing to garment factories in Burma, Nikkei Asia reported. Irish retailer Primark is planning to do the same. "We believe our only option is to begin working towards a responsible exit from the country," the company stated. This is due to operational difficulties in post-coup Burma. Human rights and labor concerns were also cited by the foreign companies. Inditex, the retailer of Spain's Zara, and Sweden's H&M continue to outsource to Burma.
Burmese workers in Thailand demand compensation
A poultry plant in Sa Kaeo, Thailand shut down leaving its 55 Burmese workers without jobs. They were employed under a Memorandum of Understanding (MOU) agreement between Burma and Thailand. The Myanmar Humanitarian Action Centre (MHAC) reported that they were all terminated without compensation. "According to the labor law, if a worker is suddenly fired without prior notice, the worker must receive a reasonable compensation. They have not received [anything] yet and will face difficulties finding new jobs," said Ko Ye Min, an MHAC spokesperson.
Three Indians killed near Burma border
The National Unity Government (NUG) expressed its condolences for three Indians killed on the Burma-India border. Three bodies reportedly from Mizoram were discovered on March 22. Indian authorities are investigating. The NUG attempted to allay fears and accusations on social media that those responsible were from Burma. Nearly 30,000 people from Burma have taken refuge in Mizoram.
News by Region
BAGO—A woman was injured in an explosion at the Shwe Maw Daw Pagoda festival in Bago town on March 28. "It happened when the stalls were not crowded. She was standing right there," a local said.
Retired members of the Burma Army's 77th Infantry Division in Bago have been ordered to perform guard duty during Thingyan in Yangon. Former soldiers will take up posts at landmarks, according to a retired soldier who spoke on condition of anonymity. They will be paid K10,000 ($4.76 USD) per day. The regime threatened to withhold pension payments if they did not report for duty on Thingyan.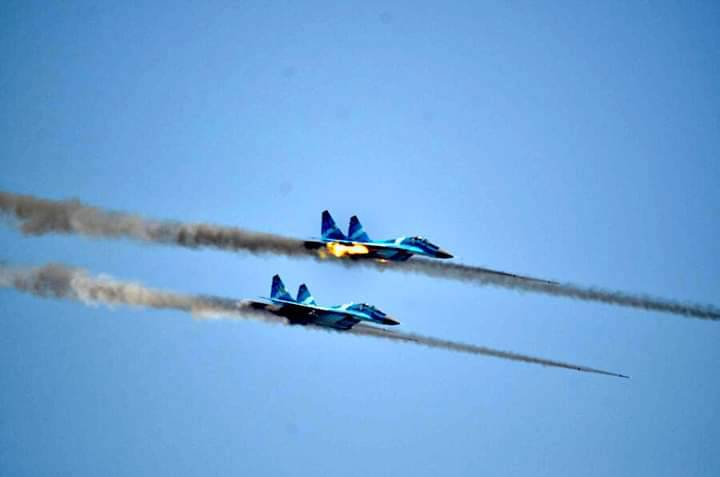 CHIN—Seven civilians were killed in an airstrike on Thantlang Township March 30. Two Burma fighter jets and one Mi35 helicopter attacked Khua Fo village, located outside of Thantlang town. "As soon as we heard the sound of aircraft, we ran into a bomb shelter and hid there. Then we heard the sound of machine guns continuously firing," a man said. Houses and other buildings were damaged, according to locals.
KACHIN—Over 30 civilians were arrested in Shwegu Township after fighting between the Burma Army and a coalition force of the Kachin Independence Army (KIA) and People's Defense Force (PDF) ended on March 29. "A battle occurred between Simugyi and Simulay villages. These men were arrested after they encountered a military column when they returned to the village for a while to check on their animals after the fighting," a man said. The Burma Army has cut electricity and telecoms in Shwegu Township, according to locals.
KARENNI—One civilian was killed and four others injured in an airstrike on Demoso Township March 28. "The junta dropped two large bombs. The explosion occurred in the vicinity of an Internally Displaced Persons (IDP) camp," said Ko Banyar, director of the Karenni Human Rights Group. Phone lines in the area have been cut, according to locals.
MAGWAY—At least 123 houses were burned down by the Burma Army in Kinpun Chone village, Salin Township on March 28. This occurred after fighting between the Burma Army and the PDF. Nearly 500 civilians were forced from their homes and are in need of urgent humanitarian assistance. As of Feb. 28, 2023, around 9,019 houses have been destroyed due to arson attacks across Magway since the 2021 military coup, according to Data for Myanmar.
RAKHINE—Min Aung Hlaing is in Sittwe to visit Law Ka Nandar Pagoda on March 31. A regime spokesperson confirmed that he will lead today's crowning ceremony. "All military leaders arrived in the afternoon of March 30. They are all attending the ceremony," the spokesperson said. Than Shwe crowned Law Ka Nandar Pagoda in 1997. "There must be something behind this when the country and people are suffering from conflicts. They might be doing a magical ritual," a political analyst told DVB. Yadaya is a ritual practiced in Burma to prevent misfortune.